ST:TNG 5.20 Cost of Living ~ Star Trek: The Next Generation Re-Watch
Lwaxana and Alexander become fast friends in 5.20 Cost of Living.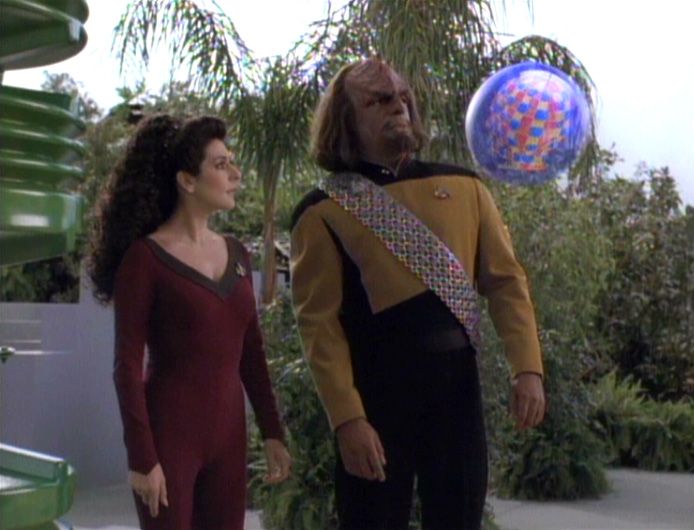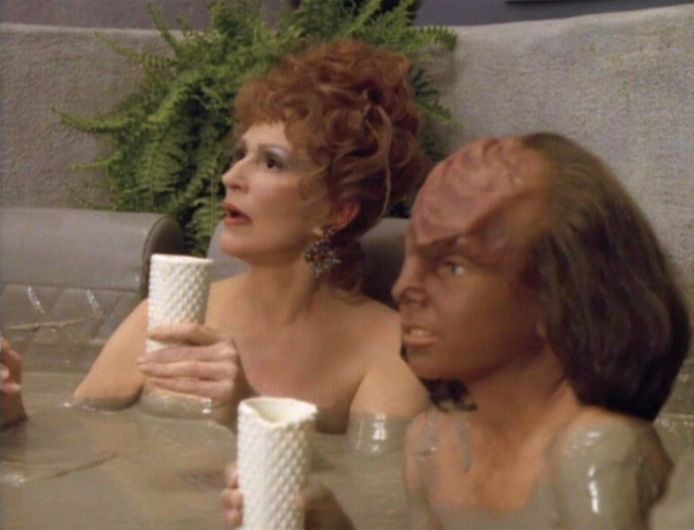 Images Source: TrekCore
Star Trek:
The Next Generation Re-Watch
continues with ...
Cost of Living
Season 5, Episode 20
Story:
Lwaxana Troi comes on to The Enterprise announcing her wedding to take place on the ship and also befriends young Alexander just as he and Worf are having father/son growing pains. Plus the ship is dealing with odd malfunctions that are being caused by a metal parasite that leaves behind goo after eating nitrium on the ship.
Character Focus:
It's a family affair in this one with two parent/kid pairings of Lwaxana and Deanna Troi as well as Worf and Alexander, and although both family relationships have tension the release and connection is actually found between Lwaxana and Alexander who have a lot of fun together.
We also have Minister Campio, the mysterious man who Lwaxana is engaged to although she has never met.
What I remembered about this episode:
I remember loving this episode! I love the holodeck program that Lwaxana and Alexander visit and really remember the characters in there from the fun-sentry at the front to the mud baths. I really love that they got along so well together, so quickly. It was really cool to see two re-occuring characters connect like that.
What I noticed now, that I didn't notice then:
I could see that Alexander needed some fun, not more structure in his life, which makes getting along with Lwaxana make perfect sense!
I think there is definitely a message in here that you have to have some fun. I can't believe I didn't really 'get' that before, but it's true. And it's also clearly an episode about remaining true to yourself - which we see for both Lwaxana and Alexander.
What feels different now, than then:
I did feel a bit bad for Deanna and Worf and their efforts to build Worf and Alexanders relationship are completely evaporated when Lwaxana arrives and presents a contrary, and much more appealing, point of view.
I totally forgot about the side story of the metal parasite and it's very much in the background of this episode, but it could be a layered way to reaffirm the message that if you let something continue to fester, it will eat it's way through anything and everything.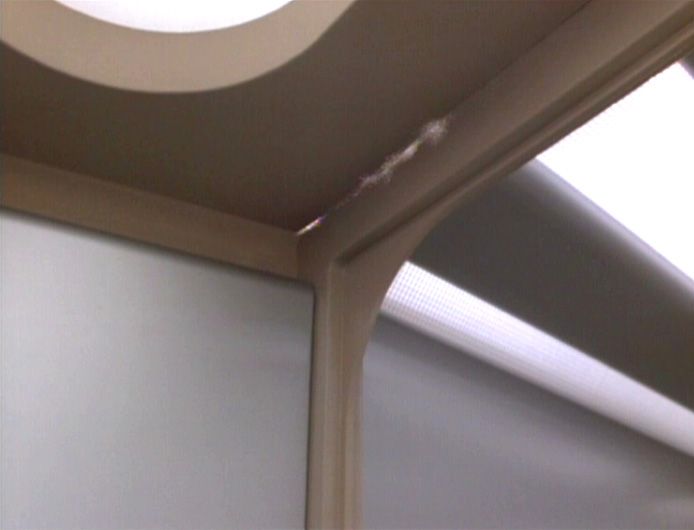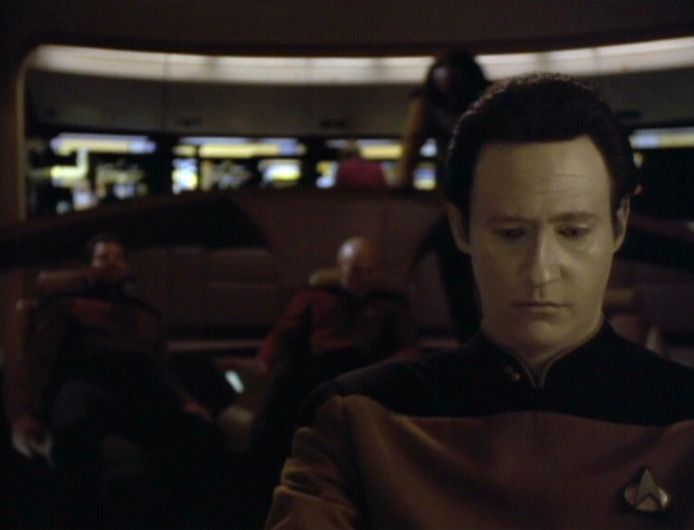 Images Source: TrekCore
What remained the same:
I still don't understand why Lwaxana was getting married to someone she'd never met. She's fallen in love several times on the show, but marriage? That was, and still is, a shocker.
Lwaxana is one gutsy lady, I love how she shows up to her wedding naked. That was awesome.
What I see differently:
I actually quite appreciate that Alexander and Worf continue to have a strained relationship, and that they have to work on getting along. It makes sense, because they were just thrown together again and again. It adds some variety to the otherwise pretty smooth sailing of the character relationships on the ship.
Great Quotes:
"The higher - the fewer." - Alexander
"When you tell the truth, you never have to remember later what you lied about." - Lwaxana
"Wedding gown? Mother, stop! You're telling me you're not going to be naked at your own wedding?" - Deanna
"If you ever have a world, plan ahead. Don't eat it!" - Juggler
Left off at:
Lwaxana shows up to her wedding in traditional Betazoid fashion (aka naked), which does not go over well for Minister Campio whose protocol expert makes him leave and then Lwaxana, Alexander, Deanna and Worf head to the holodeck mudbath instead. As for the metal parasites, Data saves the day and executes the plan to divert them to feed off asteroids while the crew pretty much pass out due to ships systems being erratic while eaten by the parasites.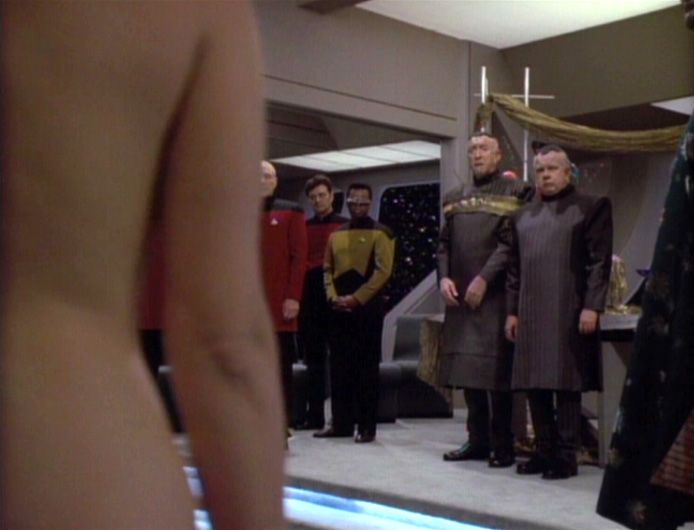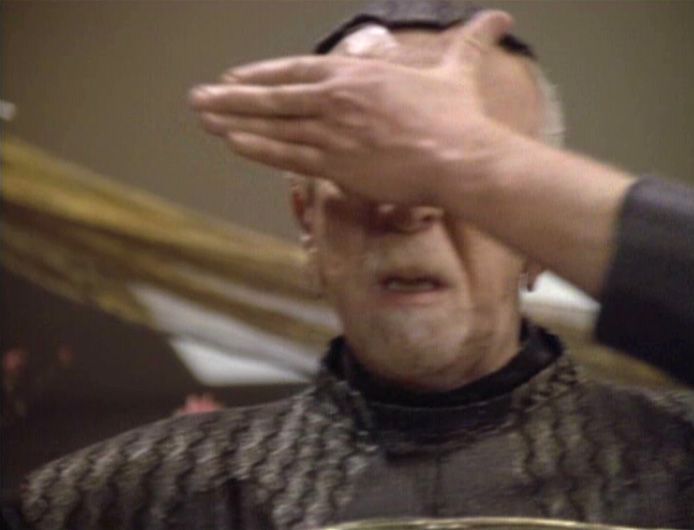 Images Source: TrekCore