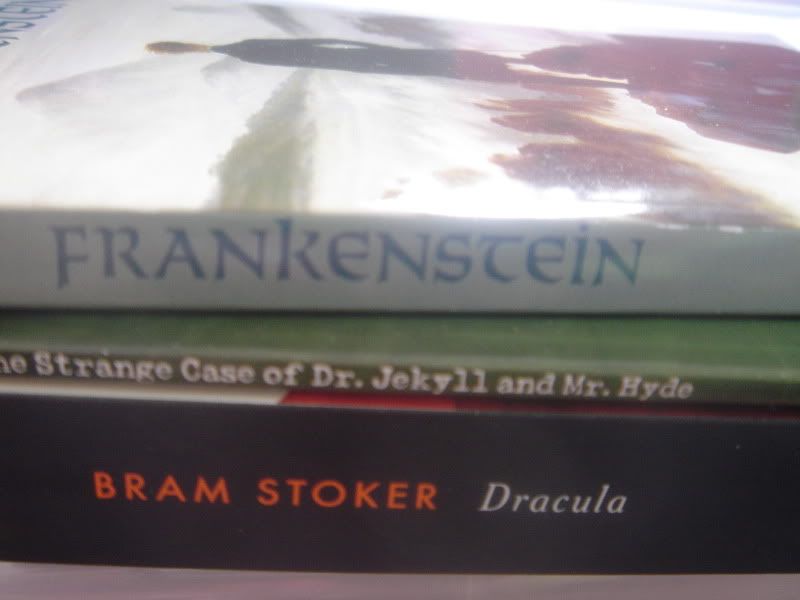 I really love reading book to film adaptations. There is something wild about seeing the transition of page to screen, to see if it appears how I imagined in my head, to ponder casting choices, to see if it's a same or different interpretation on the story. There is an added layer of depth in a work to sit with it for longer, and to look at it from many different angles that I look forward to time and time again.
I also enjoy it as an opportunity to expand my reading comfort zone and look outside my normal reading genres, as well as relish new authors and ideas in genres I'm familiar with. Every year I try to edge into new territory and see what it's like, although I have a habit of loving that new territory and then being overwhelmed by loving too many things, but there are worse problems to have than that.
So here is my list of 2013 Book to Film Adaptations I'm hoping to read, with a few re-reads and 3 upcoming TV series snuck in for good measure. It totals up to a whopping 30 titles.
Series are noted by *, as I know I always know that I like to be aware of when I'm tackling series-territory. I've tried to keep cast details to a minimum because I find thinking about casting can be one of the most enjoyable things about an adaptation, but if it was the actors that pulled me to wanting to see it then I've included it.
The MUST-READ List
These the shoe-in's for me this year. They could be and all time faves, a big blockbuster or one that I just have a special feeling about that it's going to be awesome. There are a fair amount of re-reads for me on this list.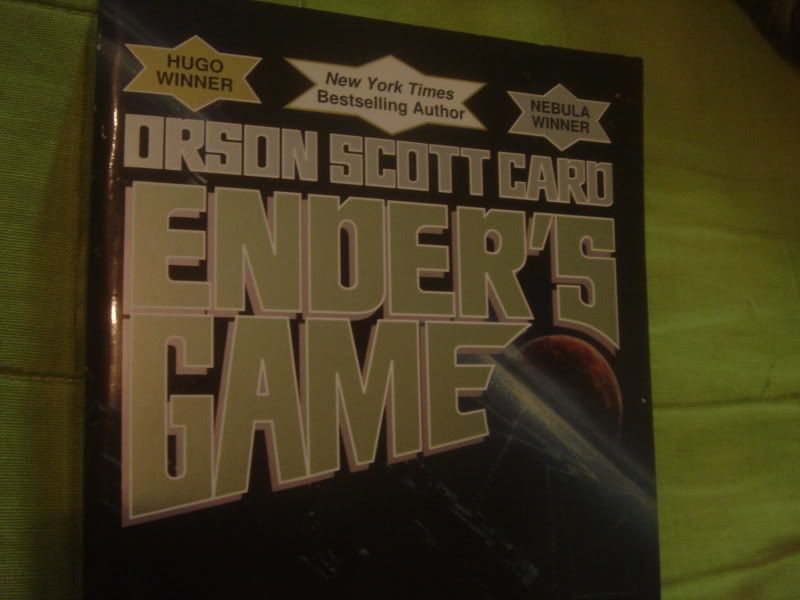 Ender's Game *
by Orson Scott Card
* #1 in Ender's Saga
Genre: Science Fiction
Film release date: November 1, 2013
Ender's Game is one of my favourite books of all time, in the top five and places highly in that 5. It's a book I can recommend to pretty much anyone, and although it's science fiction I think it reads just as well to scifi fans and non-scifi fans because it's so accessible. Although rumours of an adaptation have been going onf for years, this year we are actually going to be getting the film. Because I love it so much it's one of the few times I'm not sure I want to see the book adapted because my expectations are so high. Although the scifi setting will have many challenges, the biggest one will be the fact that so much of the cast including Ender are so young. Fingers crossed they blow us away, because if they get it right it will be extraordinary. If you are leery about diving into a series, this book can totally be read as a stand-alone, even though it has a huge expanded universe and accompanying series and books, you can easily enjoy this one on it's own.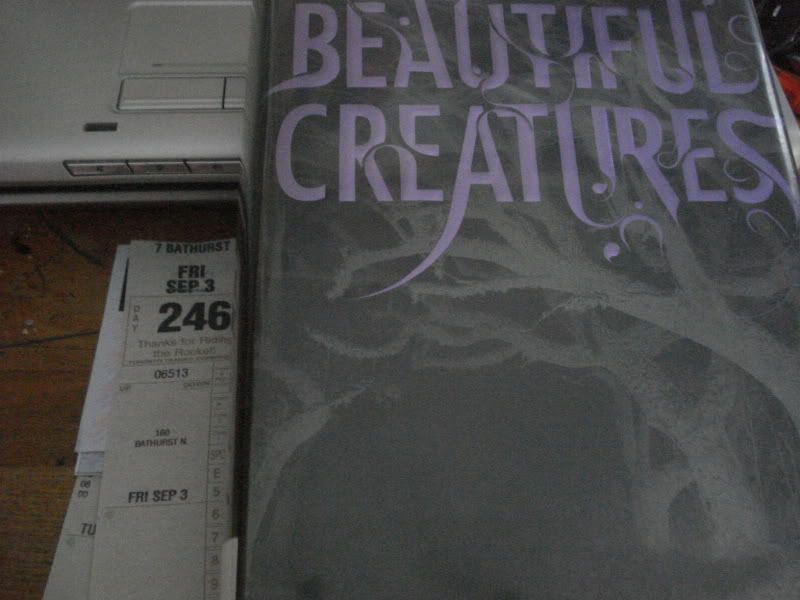 Beautiful Creatures *
by Kami Garcia and Margaret Stohl
* #1 of 4.5 books in Caster Chronicles
Genre: Magic, YA, Romance
Film release date: February 13, 2013
This is a total shoe-in for me, magically inclined and YA fiction is definitely a genre I gravitate to. I actually read this book a few years ago after noticing it in a bookstore, but didn't keep on in the series (it was the only one out at the tie). So for me this is a re-read and keep reading the series. I absolutely adore the
trailer
for this one, and I love the quirky sensibility it has to the magic but still keeps it powerful. I'm also very curious about the character focus as the book has a male protagonist, but it looks like they are shifting that focus in the film which would be an unusual, but welcome, new take.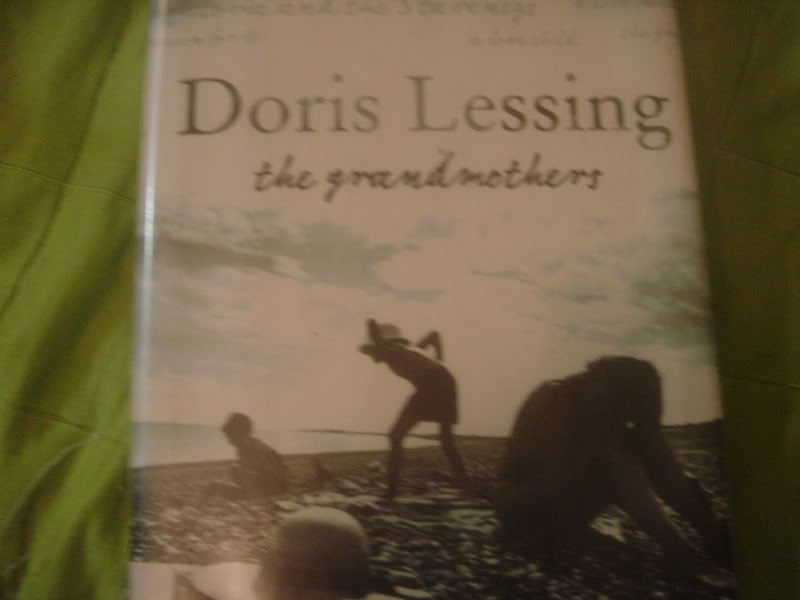 The Grandmothers
(film: Two Mothers)
by Doris Lessing
Genre: Drama
Another one I know very little about, but it's been on my radar for quite a while and I'm very thankful my library has a copy because it doesn't look that easy to find. The film will be directed by Anne Fontaine (Coco Avant Chanel), and stars Robin Wright, Naomi Watts, Xavier Samuel & James Frecheville. That's good enough for me. It has a 2013 Australian release date for the film, and I'm hoping we get it here as well.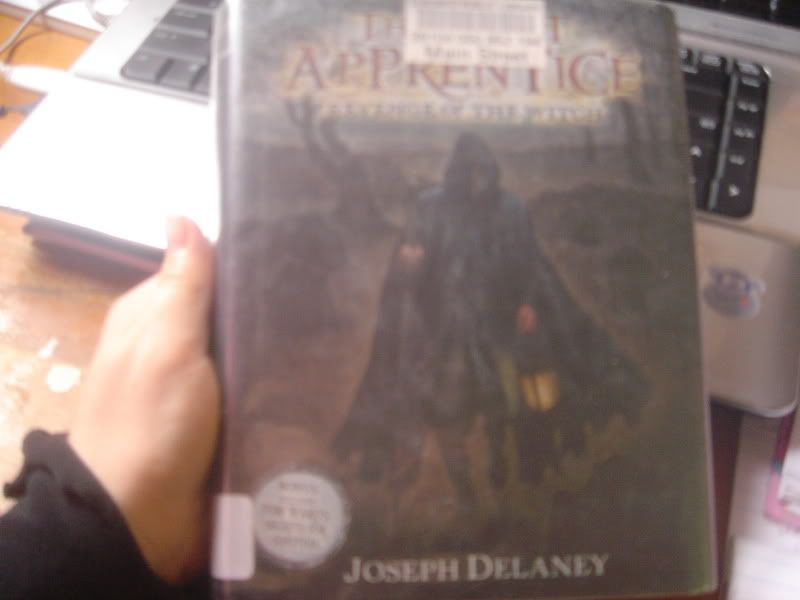 The Last Apprentice: Revenge of the Witch
* (film title: The Seventh Son)
by Joseph Delaney
* #1 of at least 12 of The Wardstone Chronicles
Genre: Kids, Supernatural/Fantasy
Film Release Date: October 13, 2013
I just finished this one, but am really looking forward to continuing the series because it was so much fun. It centres on a 13 farm boy who Tom is the seventh son of a seventh son who becomes is set to become a Spook's apprentice, whose job it is to take on supernatural creatures. The film will be by Sergey Bodrov who I adore, not only for the awesome action/historical film Mongol but also the beautiful magical realism of Bear's Kiss. He's the perfect choice.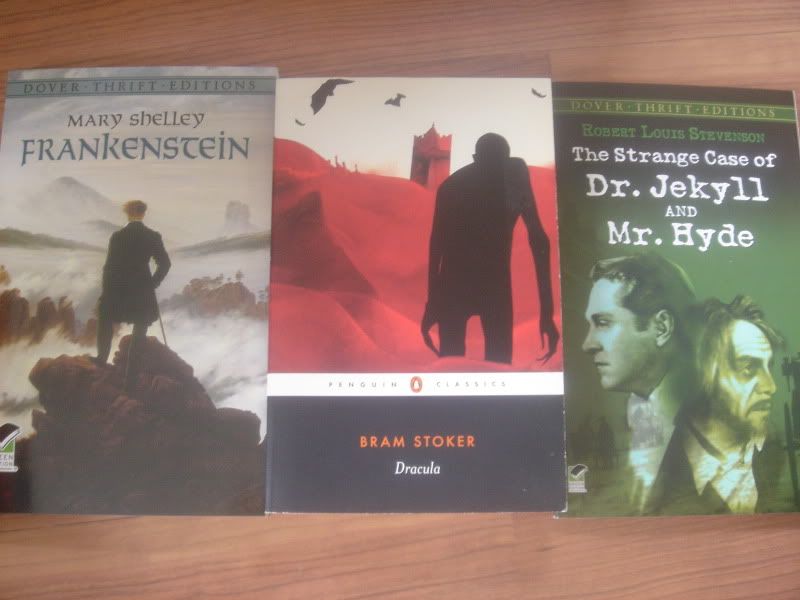 Frankenstein
by Mary Shelley
Dracula
by Bram Stoker
The Strange Case of Dr Jekyll and Mr Hyde
by Robert Louis Stevenson
Genre: Horror/Drama
For
I, Frankenstein
with a film release date of September 13, 2013
This one is a it of creative inclusion, as the film is actually based on the graphic novel and by Kevin Grevioux who is also writing the original screenplay. I'm not that much of a graphic novel reader, so why not go to the source and check out the classics that inspired it all? I did read that the settings of Dracula and Jekyll/Hyde are involved, but I'm taking a gamble on this one. As these are all books I want to read, that just find with me! In fact, reading these 3 classics might be the 3 I'm most looking forward to diving into.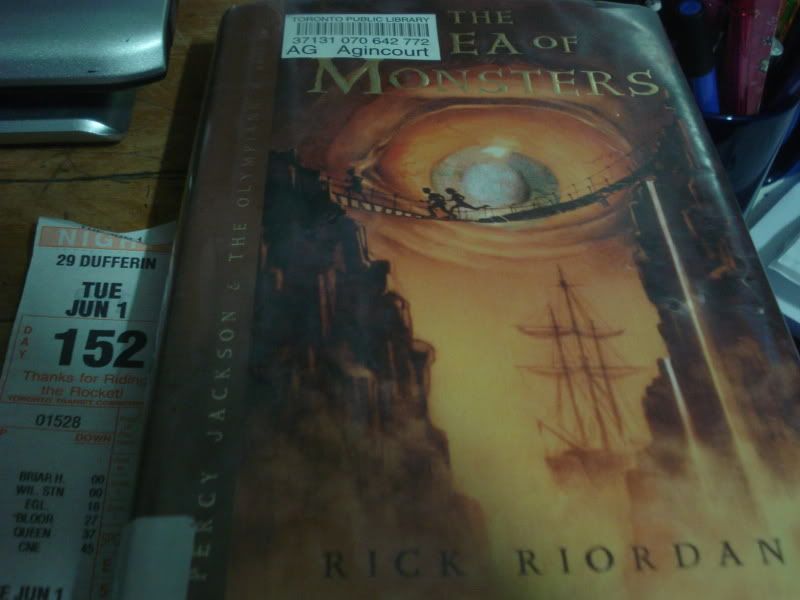 The Sea of Monsters
* (film title: Percy Jackson and the Olympians: The Sea of Monsters)
by Rick Riordan
* #2 of 5 in the Percy Jackson and the Olympians series
Genre: Kids/YA, Mythic, Adventure
Film release date: August 16, 2013
I love the Percy Jackson books, and read the series back in 2010 when
The Lightning Thief
hit theatres. I loved the creative and contemporary reinterpretation of Greek Mythology in the books and I adore the fun, adventurous spirit of the first film. I had hoped, but didn't didn't think, they would continue the series mostly because 3 years is a long time to go between films with a young cast. I'm sure they got creative on that. Any way ya slice it, I'm up for more.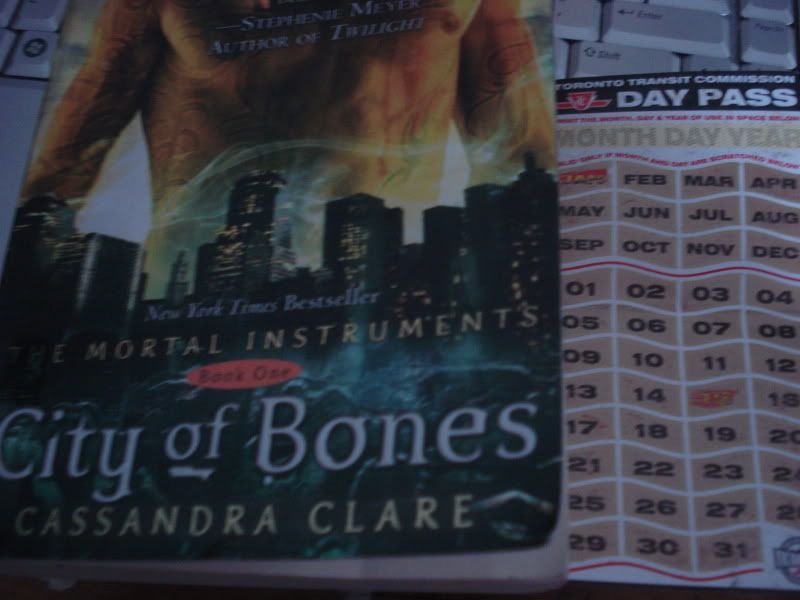 City of Bones
* (film title: The Mortal Instruments: City of Bones)
by Cassandra Clare
* #1 of 6 in the Mortal Instruments series
Genre: YA, Supernatural/Magic, Adventure, Fantasy
Film release date: August 23, 2013
I really enjoyed the first two books in the Mortal Instruments series, the whole idea of seeing more than the 'regular world around us' will always work for me and U really liked the protagonist Clary. One of the odd things though, is that when I started reading it back in 2010 this was a series of 4 books. Now it's a series of 6 books, with a 4-book
prequel series
as well as a
sequel series
. That's a lot of content. Good thing I like the world! This one also has big potential to be a run-away series of films.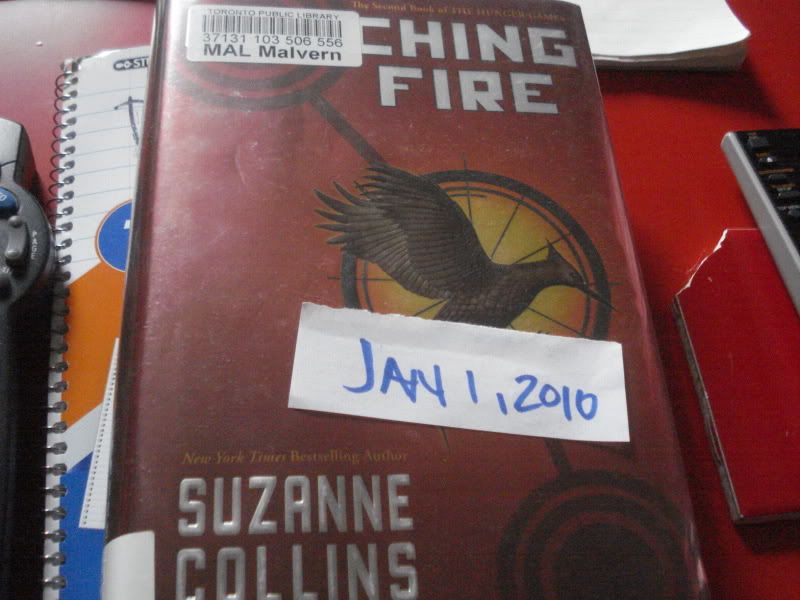 Catching Fire
* (film: The Hunger Games: Catching Fire)
by Suzanne Collins
* #2 of 3 in The Hunger Games Trilogy
Genre: Dystopic
Film release date: November 22, 2013
I think last years The Hunger Games was one of the most interesting adaptations I've seen, very literal but not quite how I imagined it. But I couldn't find any fault, it was just ... different, stylistically and I can see how it's resonated with people in so many ways. I want to re-read the series though, because I BURNED through them on first read. And I was very impressed with Catching Fire, I didn't imagine the second book would be as compelling as the first, but it was.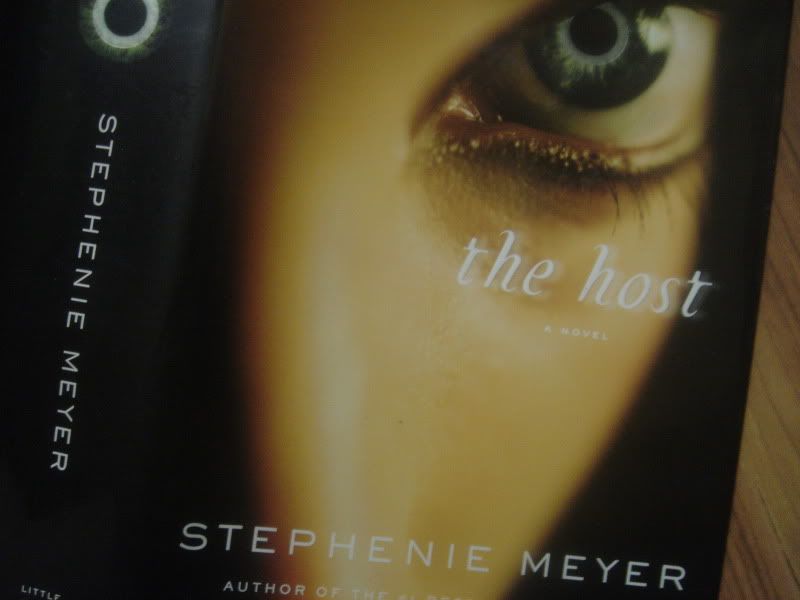 The Host
by Stephenie Meyers
Genre: Science Fiction
Film release date March 29, 2013
This has been on my to-read list forever, and I've had a borrowed copy from my Mom since before my last move which is well over a year and a half ago. The book is Twilight author Stephenie Meyer's foray into science fiction, and that's about all I know and all I want to know. I'm trying really hard not to find out anything more than that, although with the marking machine working into gear on this one I know I have to act fast!
The Giver
by Lois Lowry
The is one that's on so many top-lists and recommended-lists for reading that I'm shocked I've never read it. I think it's pretty high concept or concept-based so I'm trying not to find out anything about it before I read it.
The Selected Works of T.S. Spivet
by Reif Larsen
This one popped out at me because the book is a combination pictures & writing, it looks like a scientific journal written by a kid. I stumbled on it as is it is to be directed by Jean-Pierre Jeunet (Amelie).
Alias Grace
by Margaret Atwood
I'm always looking for Can Con choices, and you can't get more Canadian than an adaptation of a Margaret Atwood book that will be directed by Sarah Polley. The only wild-card aspect to this one is *when* it will be released. I've heard 2013 but not much more than that, and I don't actually know anything about the book except for that I sold a bagillion copies of it when I worked at bookstores. Time to find out what it's all about.
The Stand
by Stephen King
I have on my
Mega-List to Read All of Stephen King's Novels
, so any time one comes up as an adaptation I note to read it. I'm not sure if this one will be a 2013 film or series, and the details are still pretty sketchy. There are a lot of adaptations of his works in the works.
The STRETCH-READ List
These are books that are outside my comfort zone for one reason or another, be it a genre I don't normally read or if it's one that less-than-likely to make it in theatres here. But I like to stretch because it takes you new places, so I wonder where these books will take me.
Flashfire
* (film adaptation: Parker)
by Richard Stark aka Donald E. Westlake
* #19 of the Parker series (or serial?)
Genre: Crime/Thriller/Action
Film release date: January 25, 2013
This one is WAY out of my confort zone in terms of books, the details are a little unclear and I've found info that the film will be based on the book Flashfire, as well as the first Parker novel The Hunter which is from the 60's - and that book was made into Point Break. I can't get a clear picture on it, but my curiosity is piqued and how many times is a Jason Statham film come from a book? I'll be very curious if it the film reads very differently from other Jason Statham films. There is only one way to find out!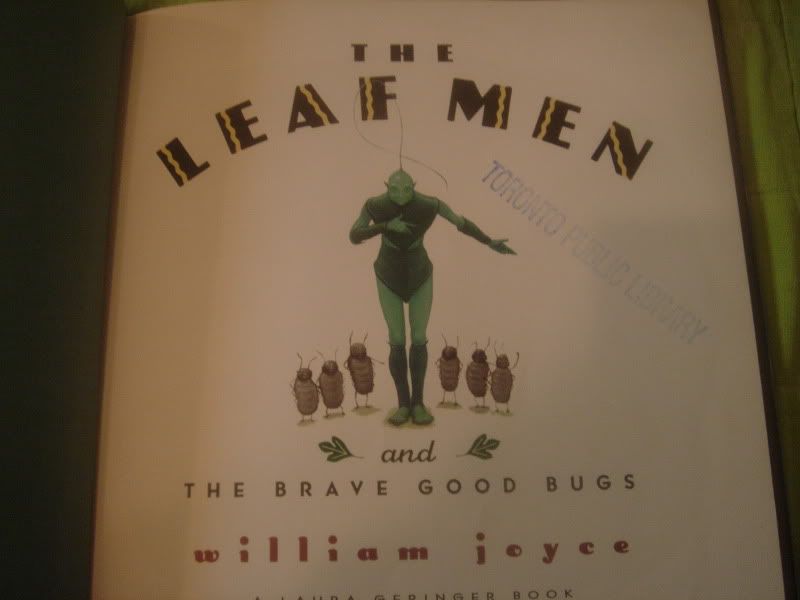 The Leaf Men and the Brave Good Bugs
(film title: Epic)
by William Joyce,
Genre: Children's Books/Animated Film
Film release date: May 24, 2013
Every year I strive to add something new and different to my annual traditions, and with reading it can often by picking something outside my comfort zone. This isn't necessarily uncomfortable, but I admit I got a bit of a giggle when I picked up my library requests and found this big, kids, picture book waiting for me. If I can't make it through these 39 pages of goodness, something is definitely wrong. I'm quite looking forward to devouring it. The description is "A group of bugs call on the mythical Leaf Men to save their garden from the evil Spider Queen." I'm rooting for the Spider Queen :)
If I Stay
*
by Gayle Forman
* #1 of at least 2 in the If I Stay series
This one looks pretty brutal, centred on a catastrophic car accident and dealing with choices. The current director attached is Heitor Dhalia (previously was going to be directed by Catherine Hardwicke), and Summit is to be releasing it in 2013.
Paranoia
by Joseph Finder
Genre: Drama/Thriller
Film release date: October 4, 2013
The truth is that I was most interested in this one when I head that Gaumont picked up rights to it, and I always get exciting when I sit down to a film and the Gaumont label comes ut. The description for this one is that it's the "story of Adam Cassidy, whose prank jeopardizes his low-level job at a technology corporation. His superiors give him the chance to save his job if he agrees to an undercover corporate espionage assignment at a rival company." That's well out of my comfort zone, which will make it all the more interesting.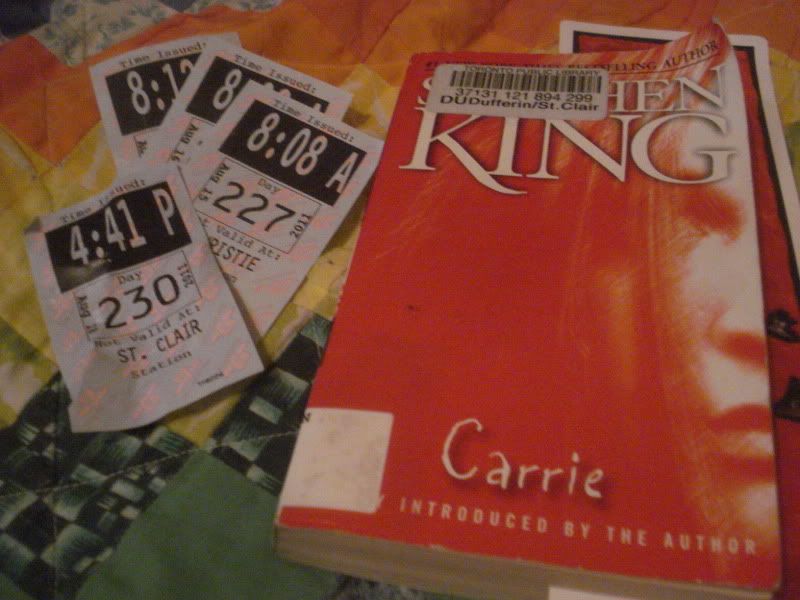 Carrie
(2013)
by Stephen King
Genre: Horror, Supernatural
Film release date: October 18, 2013
I read
Carrie in the summer of 2011
and was quite impressed by it, it has an unusual style and quite scary and spectacular story. The original film from the 70's with Sissy Spacek still freaks me out. I'm curious to see how this one shapes up though, as now it's such an iconic story in the horror world so much so that the trailers I've seen pretty much seem to show the climax of the film. I wonder if they think every already knows the story, or if there is a different angle. Will be interesting to see
A Jack Ryan Novel
* in anticipation for the film Jack Ryan
Tom Clancy
* Many Jack Ryan novels, not sure if these are a series or serial or something else
Genre: Espionage/Crime/Thriller
Film release date: December 25, 2013
This one is a bit of a weird one, because not much info is out yet and it's apparently based on the 'characters created by' Tom Clancy, but I don't think it's based on a book or books in particular. The draw for me on this is that the film will be directed by Kenneth Branagh (Dead Again, The Avengers), whom I love. I'll see anything he does, and particularly love how he understand character and places a keen attention to storytelling. As for which novel I'll read, I have no idea (suggestions would be welcome here!).
The OUTER RIM READING List
These are the ones I know the least about, or I'm hesitant about for one reason or another. It could be not waiting to dive into yet another series or that they are coming out sooner than I can read them or that I know very little about them. Even so, something still is pulling them to me that I can't quite shake.
Struck by Lightning
by Chris Colfer
Genre: Comedy/Drama
Film release date: January 13, 2013 (USA)
I only came across this title recently written by Glee-cast member Chris Colfer whi will also and adaptation will star him as well. The description is "After being struck and killed by lightning, a young man recounts the way he blackmailed his fellow classmates into contributing to his literary magazine." This is a bit of an odd pick for me, but something about it did grab my attention and I always hve my eye out for early-in-year release titles.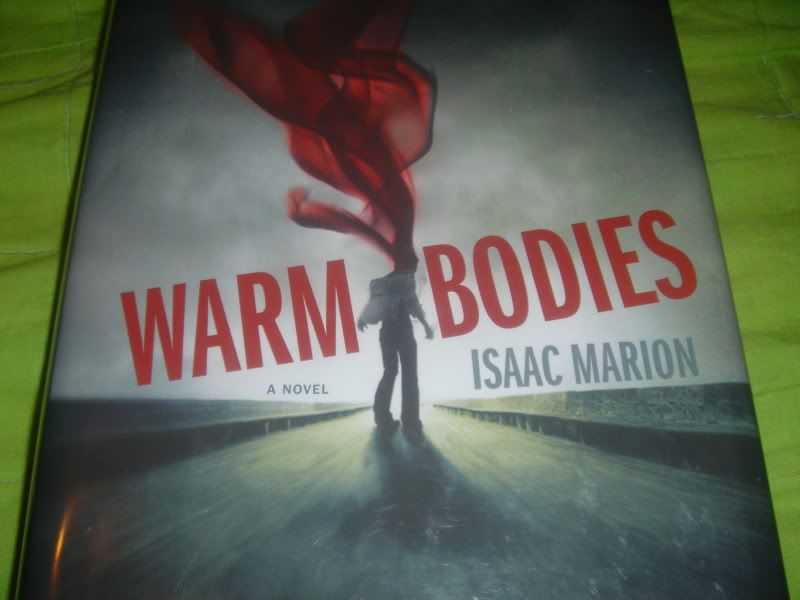 Warm Bodies
by Isaac Marion
Genre: Zombie, Romance, Comedy
Film release date: February 1, 2013
You had me at 'existentially tormented zombie'. I've been planning on reading this one for a while and did get it out of the library once but didn't get a chance to start it yet. I'll admit I'm ever so slightly feeling like I won't get to read it as it comes out early February and also because when I saw the
trailer
(ahead of
Breaking Dawn Part 2
no less), I got a clear sense of the story, tone and characters so that tempered my need to read it. Maybe I'll go untraditional and read this zombie romantic comedy after seeing it! It looks hilarious though, that's for sure and has a great cast.
The Forest of Hands and Teeth *
By Carrie Ryan
* #1 of at least 3 (plus a 0.5-er) in The Forest of Hands and Teeth
This one looks like the 'other' zombie romance (see Warm Bodies above), but description says nothing of that and the 'sisterhood' angle gets me. The description is "In Mary's world there are simple truths. The Sisterhood always knows best. The Guardians will protect and serve. The Unconsecrated will never relent. And you must always mind the fence that surrounds the village; the fence that protects the village from the Forest of Hands and Teeth." Sony Pictures is attached and the release date is 2013.
Horns
by Joe Hill
Genre: Horror
Check out the description on this one: "In the aftermath of his girlfriend's mysterious death, a young man awakens to strange horns sprouting from his temples." I can't really say too much more than that, and this one is directed by Alexandra Aja who brought us High Tension, and will star Daniel Radcliffe and Juno Temple. I'm a little dumbfounded when you put all that together, which means I have to read it.
The Maze Runner *
by James Dashner
* #1 of 3 The Maze Runner Trilogy with has 2 additional books
Every time I start reading the description of this one I'm intrigued but when I read further I get a bit repelled. As it's so highly noted on so many lists I keep feeling like I should give it a short though. It's listed as a 2013 release but I've also heard several different people attached to it so I'm not sure that we will see it in 2013
The BOOK-To-TV Adaptation List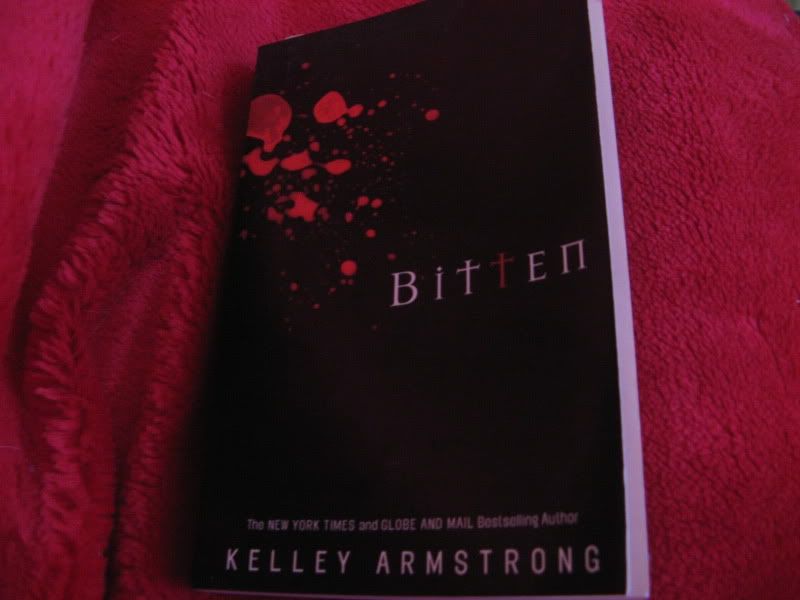 Bitten
*
by Kelley Armstrong
* #1 of 13 of the Women of the Otherworld series
Everyone I know who has started reading the Women of the Otherworld series completely became consumed by it plowing through all the books with enjoyment and ease. I've had it on my to read pile for a long time, but was worried about getting sucked in! At
Fan Expo 2013 Space announced
that they are developing the book series into a TV series and now I know I have to get reading. I love Kelley Armstrong's YA books so I have a feeling I will love these as well.
Under the Dome
by Stephen King
Back in Nov 2012 it was announced that Under the Dome would go
Straight to Series is for CBS
. I'm curious as this has a vibe of the nature of a contained/limited amount of society left, which we have seen explored on TV a few times recently so wonder what it will have to say. And it's Stephen King.
American Gods
by Neil Gaiman
I've heard so many good things about Neil Gaiman's work, but I haven't dove into any of his books yet so this feels like the perfect opportunity to dive in. All I know is that it's to be an HBO series.
Delirium *
by Lauren Oliver
* #1 of 3 (plus a 0.5-er) in the Delirium Trilogy
All I know about this one is that it's described as "A young girl falls in love in a society where love is a disease" and Fox is releasing it in 2013. EDIT: Was to be a film, now to be a TV series. Was previously included in The Outer Rim reading list.
If you haven't read it already I would HIGHLY recommend reading The Great Gatsby by F. Scott Fitzgerald. It was on my list from 2012 and I loved it.
That's my 2013 reading list for Book to Film (and TV) Adaptations. See more lists over at
Pinterest Kobo
,
Squidoo
and
Novel Novice
or feel free to share your reading list in the comments below.
I'll be sure to share my reading journeys in my
Library Loot Vlogs
and feel free to
friend me on GoodReads
!.