Reflecting on 2012: My Year in Books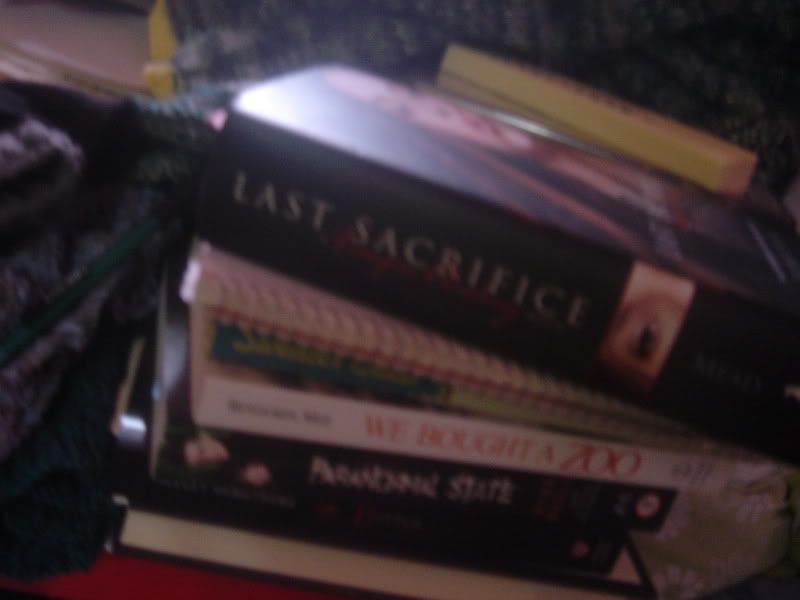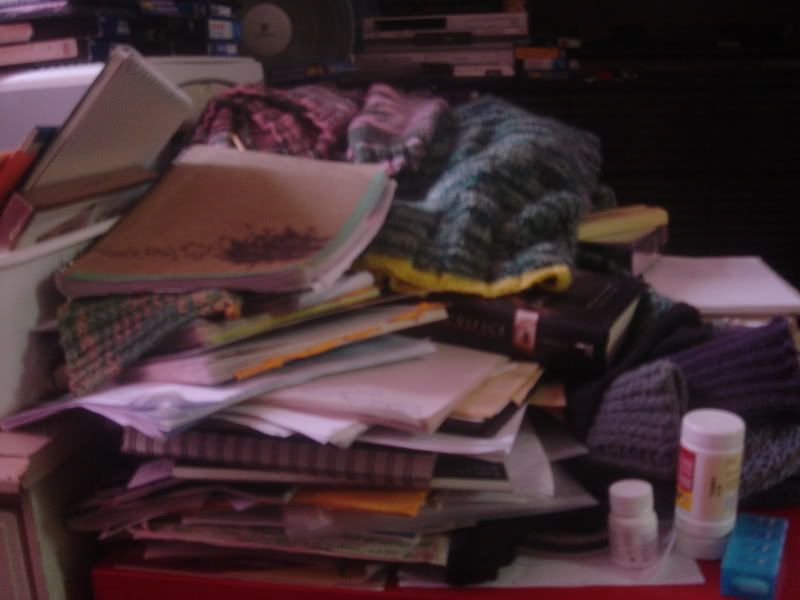 Some reading days were messier than others....
2012 Reading Wrap Up and Reflection
Books Read:
17
16 Fiction, 1 Non-Fiction
Book to Film Club Books
: 7 of 11 (ouch!)
I was all over the place this year with my reading. It started off pretty strong, enjoying both
Book to Film Club
selections and
library books
finishing off a few series which is always a woohoo. After a while I started reading just a book a month and then .... a dreaded moment of ... a whole month with NO BOOKS READ! ACK!
Good news is, the world didn't end (either from my personal non-reading or for Mayan calendar reasons), and I did eventually get back on course and finish up a few more series, and get this... enjoyed a lot of books. It was a really good reminder that for me, reading is FUN, so if I'm not 'enjoying' it then I'm not doing it right. At least, for right now.
Now for one of the other things I enjoy: Sharing my faves, the achievements and a-ha's along the way.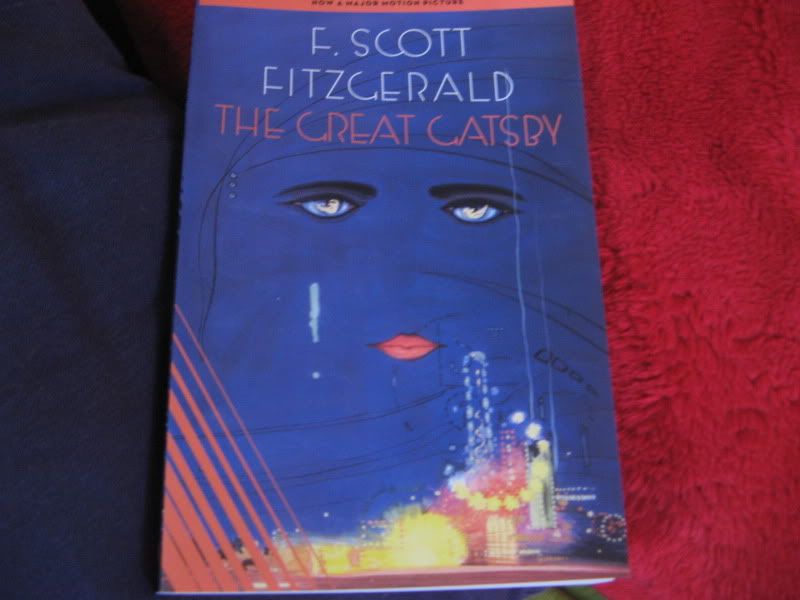 Favourites
The Perks of Being a Wallflower by Stephen Chbosky
I'm going to say something I normally don't, which is that this is my actual favourite book I read this year. No. 1, hands down, no contest. It's so beautifully written yet has a very different take and tone from other books. I love the sensitive nature it has without covering up any of the sticky bits. It feels so honest, and so hard, but so real. I loved it from start to finish, and it will always hold a special place in my heart.
The Great Gatsby by F. Scott Fitzgerald
I can be leery of 'classics' in any sense, filled with dread that they will be hard to understand or have inaccessible ideas/characters or ick gender stuff just due to the fact they are older. But I was so thankful to dive into The Great Gatsby and from the first moment of reading it I understood it, I enjoyed it and it reminded me how much of a difference good writing can make. This one also took me a bit to get through, which made me happy that the film version is coming out in 2013 instead of 2012.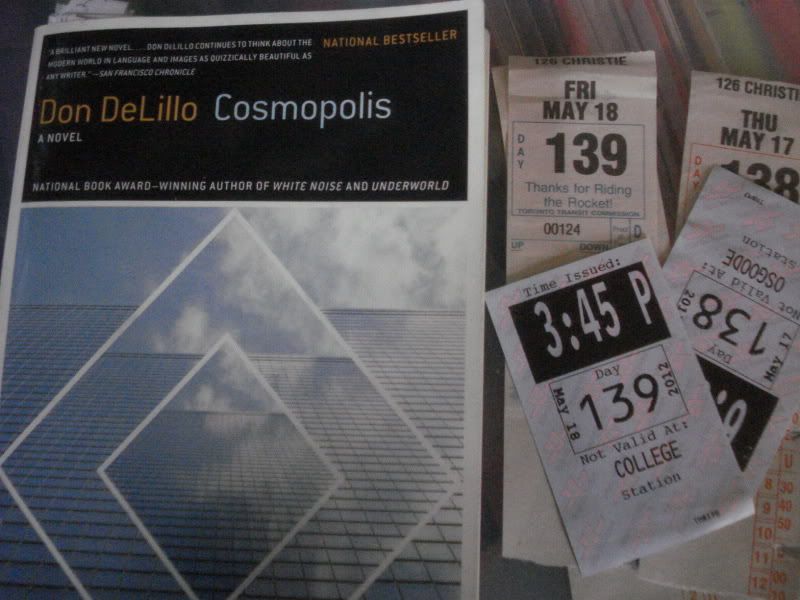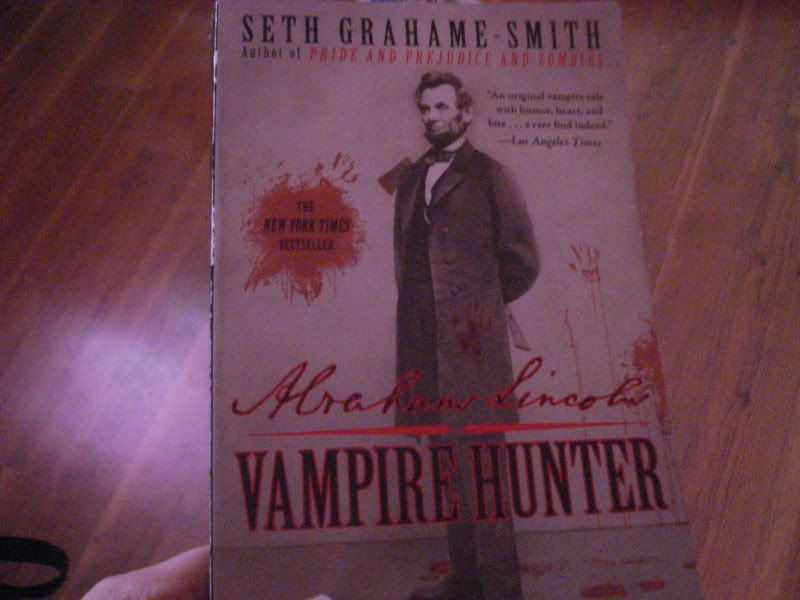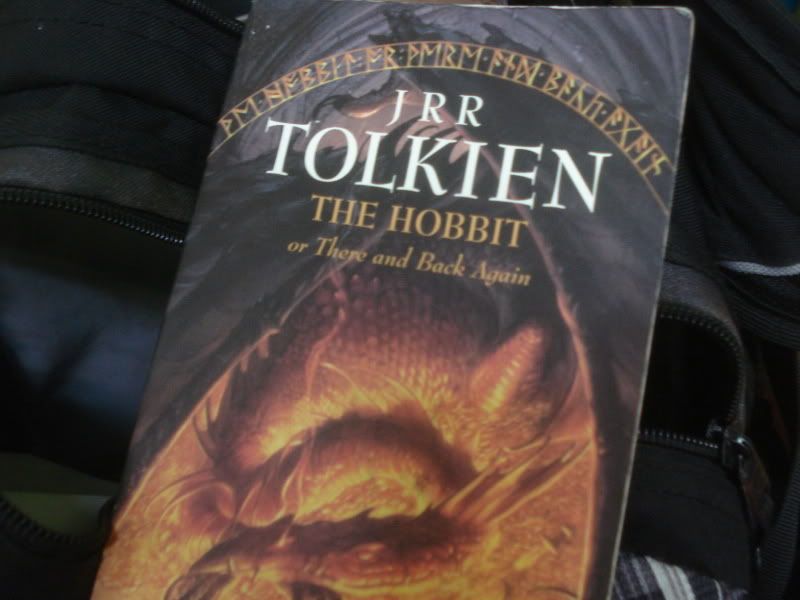 Least Faves
Cosmopolis by Don DeLillo
Oh my. This one was a challenge to get through, but I will give it that it had a lot of interesting ideas and a unique perspective, plus I did feel like it it was worth reading all the way through, but it is not a book for me. I'm certain I'm not the target audience by far. That being said, I did enjoy it way more than the film version (which you can hear a
spoiler-filled discussion of it over at Before the Dawn
with my buddy Marina).
Abraham Lincoln, Vampire Hunter by Seth Grahame-Smith
Funnily enough, I think I got the most kudos for choosing this book for the
Book to Film Club
last year out of any of the books I've picked. And then,
I
didn't like it. I really didn't. I found it confusing to understand whose perspective we were following or when/where we were, and it also reminded me I'm not too much of a fan of reading horror because it's so visceral. I don't know I love watching horror but not reading it, but that's the truth. I still have the film to watch and it looks like a lot of fun and I have a feeling I'll enjoy more than the book.
The Hobbit by J.R.R. Tolkien
Please don't throw lembas bread at me for not enjoying The Hobbit (and did you know there is an
entire wiki dedicated to Middle Earth Food
?)! I probably should have known that I wouldn't enjoy reading this one too much as I found getting through
The Lord of the Rings
challenging as well. I think I'm much more used to current day writing styles so the heavy descriptions and bagillion characters can be hard to retain. I really *wish* I loved them, but it's one instance where I love that the people who adapt the books know, love and understand the books way more than I do.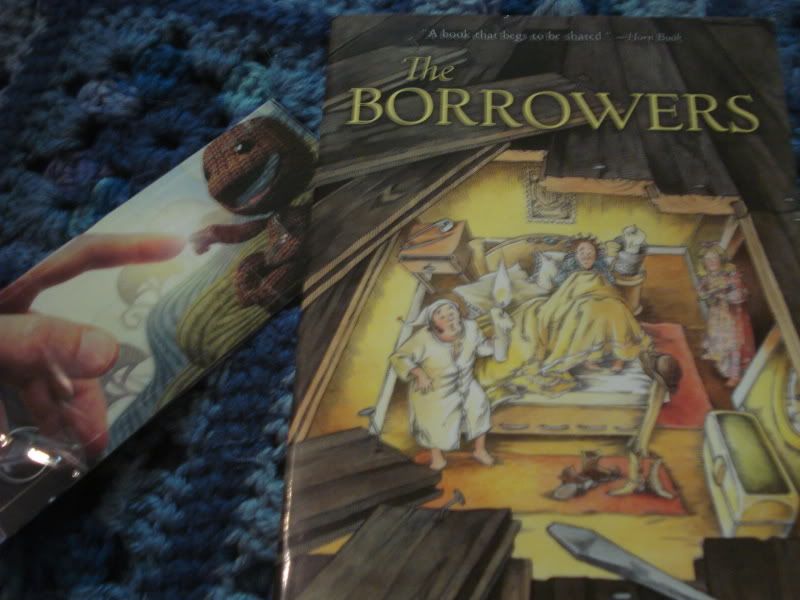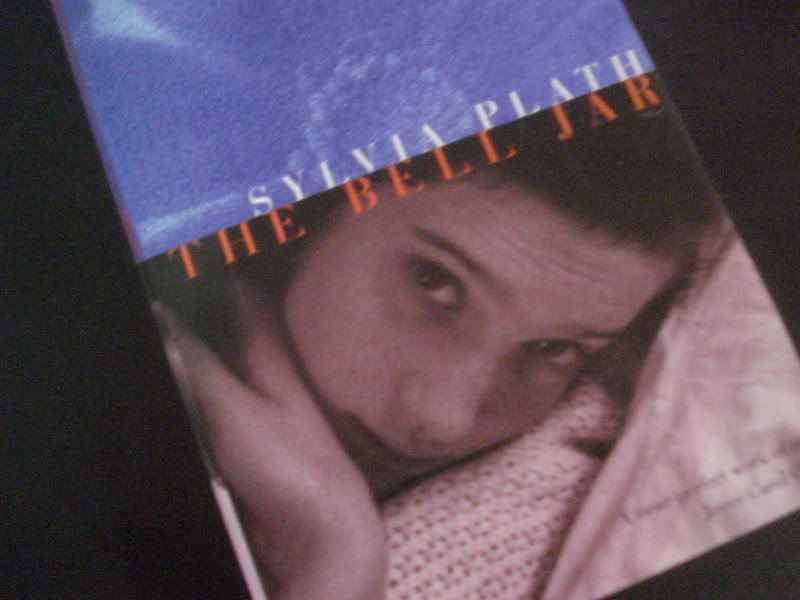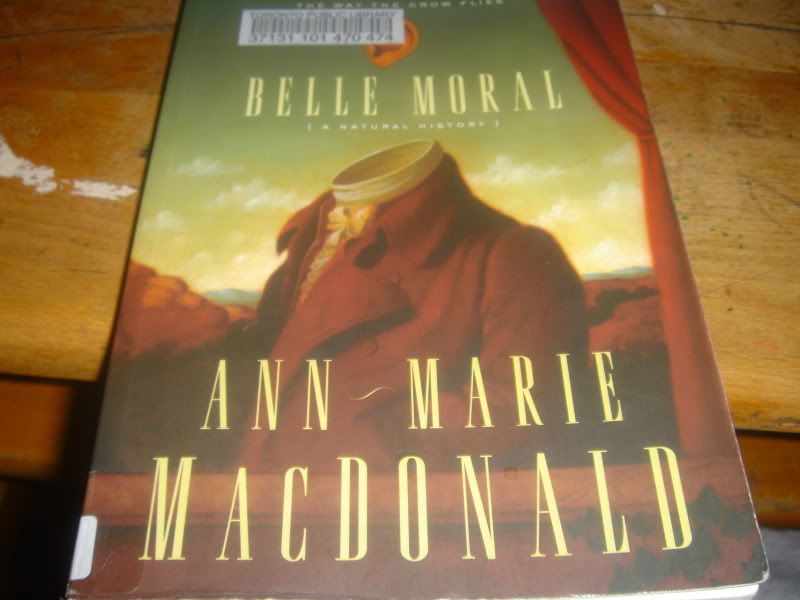 Happy Moments
The Borrowers by Mary Norton
Oh I get such joy (and a sense of relief) when the first
Book to Film Club book
(and film) of the year are so delightful. I loved the old school adventure book feel that The Borrowers had, and I hunkered right into the world easily. I also really enjoyed the film adaptation of
The Secret World of Arrietty
aka
Kari-gurashi no Arietti
and was overjoyed to have opportunity to
interview Bridget Mendler
who voices Arrietty in the English version of the film. What a treat!
The Bell Jar by Sylvia Plath
Another win on the 'classic/must read' list. This one was totally worth it, and I understand why so many women really connect to it. It definitely feels 'in it's time', but also speaks to perpetual issues especially in terms of identity and self. Not an easy read in terms of that it deals with some sticky bits of life with brutal honesty, but it's very powerful and important.
Belle Moral (A Natural History) by Ann-Marie MacDonald
This one is actually a play, which I had no idea when I picked it up at the library for the fact that it was a slim little slip of a book that I could carry with me and read. And I did, all in one day. It was fabulous. I loved the forthright female protagonist and the combination of spooky and science in the subject matter. I can only imagine it would be a joy to see it performed, and I was shocked when I read in the book that I was very familiar and had even met some of the people who were involved in the plays first performance!
Sad Moments
Although there was a lot of awesome in reading last year, there was also many challenges including the mid-year halting of the
2012 Book to Film Club
. It really saddens me I couldn't keep this up and I feel like I let down the participants. I really hope everyone understands that I truly couldn't keep it up, and that they did continue to read any or all of the books that were of interest to them. I'm so sorry folks! I hope there is another way for me to be able to share Book to Film goodness in the future.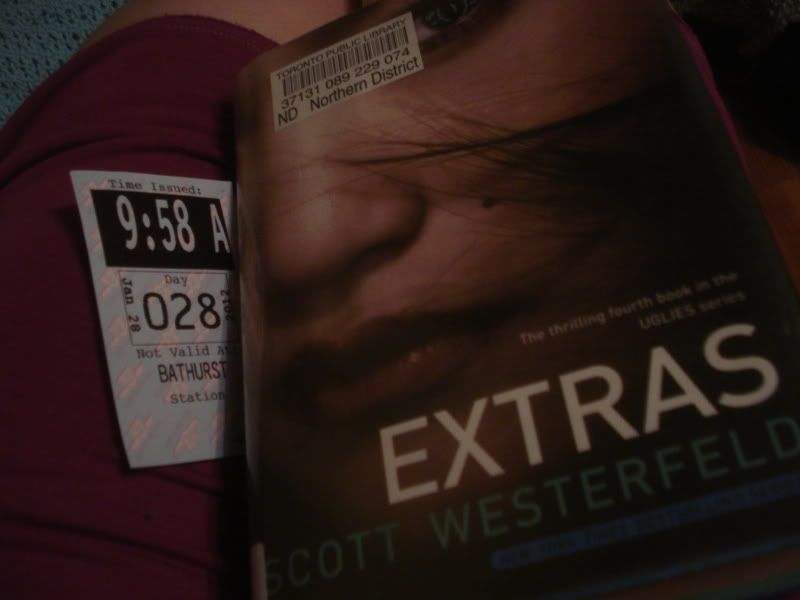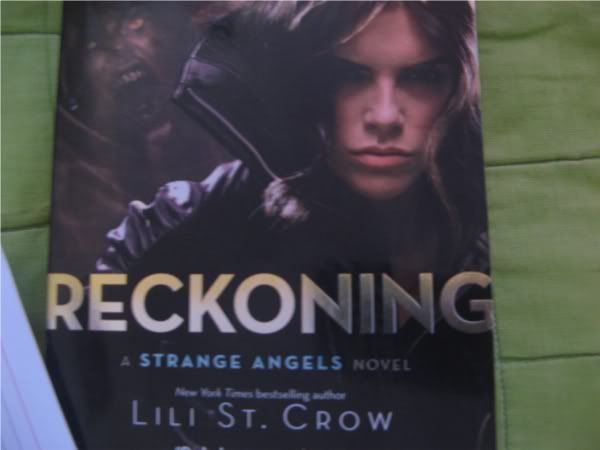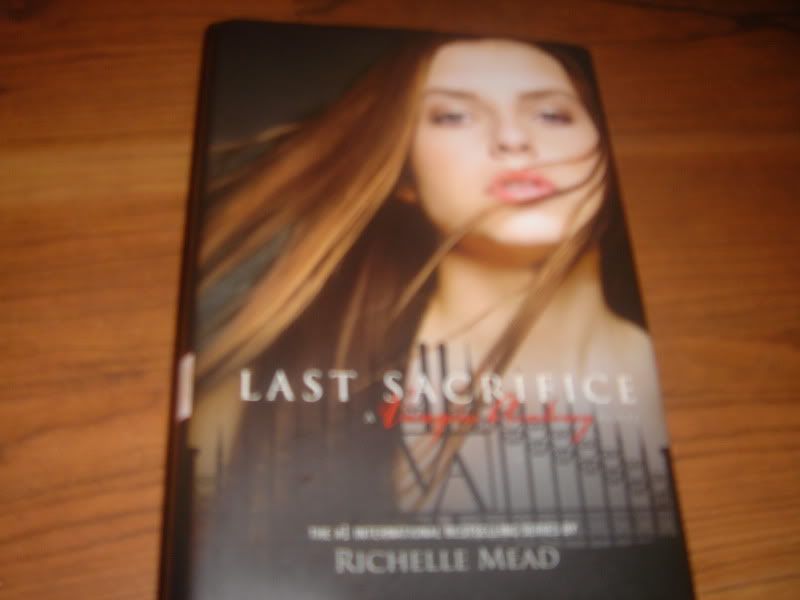 Series Completed
I'm a completist, so every time I complete a series I get a huge rush of the WOO-HOO's. Here are this years woo-hoos....
Uglies Series by Scott Westerfeld
I finished up this series with the final two books
Specials
and
Extras
, and it's one where I tone-wise it kind of felt like it ended at the end of Specials but I adored the different-ness of Extras that I didn't care they made a trilogy into a 4-book series. This dystopic series has really stuck with me and feels a bit like the film
Logan's Run
yet I could easily see it as a TV series because there is so much content to explore. There is something really special about it, and I'm glad that even after a break in reading it I got back to it. A great series.
Strange Angels Series by Lili St. Crow
I finally got to the fifth and final book in this series with
Reckoning
, and I've really enjoyed this series all the way through. I'm so happy I picked up the first book as a lark off the shelf in the library. It's got a strong female protagonist that's a hunter/magic-y type and I love the combination of real world and magic and supernatural. It actually quite reminds me of the show Supernatural, but if it had a teenage girl as the protagonist. Which all spells awesome to me! I've also really enjoyed reading the site
Deadline Dames
, a nine author collective website that Lili St. Crow contributes to (as Lilith St. Crow).
Vampire Academy Series by Richelle Mead
After a few years away from the Vampire Academy world I finally got back in the swing of it with the sixth and final book
Last Sacrifice
. This was actually one of the first books I dove into
after my reading drought in the summer
, and it was a nice and easy way to get back on the horse. It's very device-y and was one of the few times I enjoyed a book that recapped incidences from the other books in the series all the time, because it had been a few years since I've read them. It was also good timing to read this one as news surrounding the film adaptation has appeared to go from rumour mill/wish listing to actual information. As with many YA-centred things, this one will be very much about the casting and the chemistry. Fingers crossed they get it right.
Virgil Cole and Everett Hitch Series by Robert B. Parker
This western series is the least Shannon-like I've read recently, but it all started with when I started watching
Appaloosa
and realized it was based on a book, then turning the film off and taking a crack at reading the series. It took more than one crack, now that I think about it but after this year when I read the final book
Blue-Eyed Devil
, I finally did go back and watch
Appaloosa
. Although I can't say I necessarily enjoyed all the books (mostly due to the gender stuff and just not 'getting' the woman in it), I really loved the friendship of Virgil Cole and Everett Hitch. And because I had watched some of the film, when I read the books I saw them all play out with Ed Harris and Viggo Mortensen in my head. No joke, I could *hear* them say all the dialogue, and that was pretty freaking cool. It's also an interesting example where the books are told by the perspective of Everett, but there is so much focus on Virgil you'd think he was the protagonist. So the series also got me thinking about structure, character, weight, importance, focus and perspective. And any books that can do ALL of that, are worthwhile reads.
Series Previously Thought Had Completed, That Continued...
Maximum Ride Series by James Patterson
This is a series that just keeps going. I thought I was done with Book #5 Max which I read back in 2010, but this year I read
Angel
which I now list in my spreadsheet as "#7 of 5 or more" in the series. This perpetual continuing could be the most annoying trend in YA Fiction, where a series that you think has ended, but wait a moment... there is MORE! In this case I don't mind as I get a kick out of the fast-and-frantic-reads of the Maximum Ride series. I also find that this series breaks a lot of rules and as that is one of the things I love about it, then I can't get mad at them when they do that and it works. This includes making more books after it's 'done'. That being said, I am looking forward to what seems to really be the last one, Nevermore. And with a title like that... I'm not sure if it indicates there will be MORE or Never Will There Be More. Who knows? I'm enjoying it so, that's all I'm worrying about!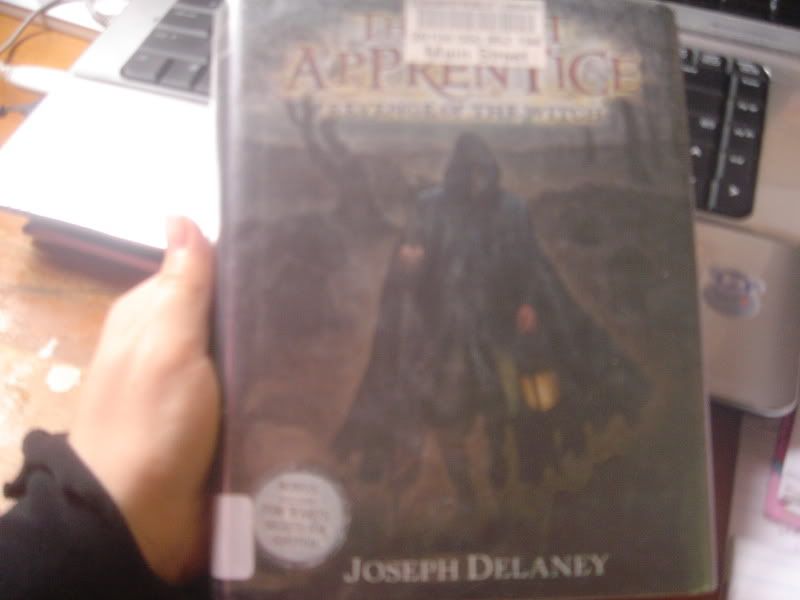 Series Started
The Wardstone Chronicles Series by Joseph Delaney
After finishing so many series, I'm a little surprized I started a new one but what can I say... I'm crazy like that! I'm only one book into this one with
The Last Apprentice: Revenge of the Witch
(aka The Spook's Apprentice), but I'm absolutely loving it. It's an adventure story set in the 18th Century and follows a young boy who is the seventh son of a seventh son and who takes on apprenticing a Spook, who is a person who quietly deals with supernatural creatures. I'm not totally sure how I will feel about this one as the series goes on as I can be wary of negative depictions of witches, but so far it's been pretty grey so I'm going to keep going. I easily folded into the world and just ate up this book in a matter of days. The series looks like it's least 12 with several that aren't out yet. There is a film version in the works for 2013 called
The Seventh Son
, that will star Ben Barnes, Julianne Moore & Jeff Bridges and directed by the fabulous Sergey Bodrov (
Mongol
).
Overall, 2012 was a quieter year for reading for me with only reading 17 books (which is half of what I read in 2011 and nowhere year what I read in 2010), but I was happy that I ended up
enjoying
what I read a lot.
The last big challenge for me in in 2012 was changing libraries, which sounds more simple than it was. The library I was previously going to was a touch far for me, and to be honest the staff wasn't very nice to me. I rarely have that issue, especially when it's somewhere I go regularly and it eventually led to not going at all. So for most of the year I didn't got to the library at all, which was very sad for me because I used to adore my weekly library jaunt (and it reminded me how much my old library rocked ~ Parkdale Library, I miss you!!!).
In the late fall I decided to see if there was another library near me, in a different direction, and luckily enough there was! One day my sister
Jamie
came with me to adventure out to there together (and she noticed so many things on the way! I never notice stuff when I'm walking about..too funny). And it was a great adventure, because even though it's a smaller library, the people are nice, it has enough books to leisurely browse and a fantastic film collection. I finally feel back at home having a
library
to go to!
Now I'm back to my weekly jaunts and I share my finds in my
Library Loot vlogs
. What a treat it is to have access to a huge array of books and films on so many subjects, I'm totally having a blast.
Here's to another year of awesome reading goodness! Want to stay connected? Let's be
friends on GoodReads
!