What I'm Reading (Nov 5, 2012)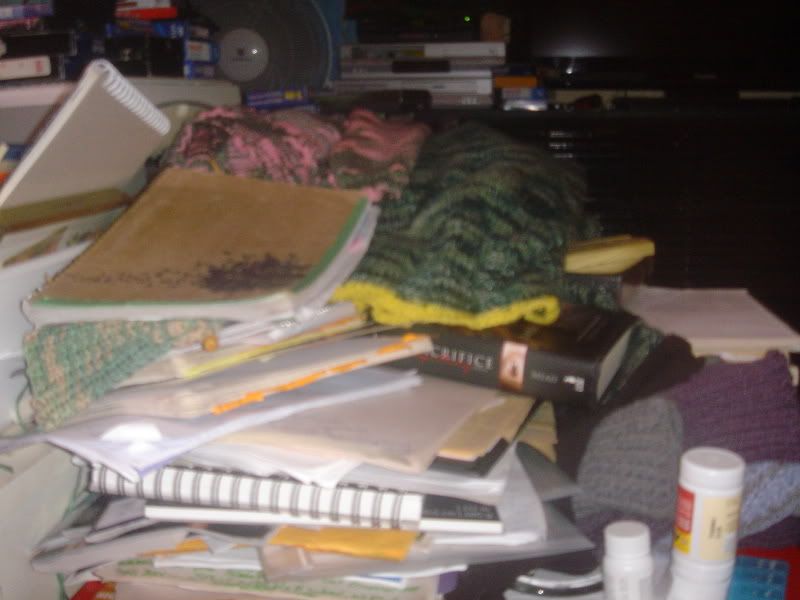 My books are in there....somewhere...
This weekend I found myself thinking about books and reading. It's been a while since I've read anything because I've been dealing with some non-book-shaped curve balls and fell out of the reading habit, and then even sadly started to avoid it. That avoidance came in part due to having to pull back from running the
2012 Book to Film Club
, which still makes me sad that I had to let go of.
And then as I mentioned, this weekend I started thinking about reading again. Or thinking about why I wasn't reading. So in true Shannon form I decided to list the Hmms and Haws of it to find out what the heck was going on. When I looked at the reasons that fell under not reading, they could in no way outweigh the other side of the story which included that there is 'lots of books to enjoy' and that it's 'fun to share'. Yep. Trying things and sharing them will always be a win for me. I really like reading. That's not really going to change. I needed a break, but the break is just that: a temporary reprieve.
So I'm jumping back in. I updated my Book Database (which is actually a spreadsheet) and my
GoodReads profile
and
list to reflect the books I'm actually reading
and actually interested in. I may even still read all the books I picked for the book to film club because, heck, I picked 'em and I even have them all. Just because it's not up and running doesn't mean I can't read them.
After I made the decision to get back to reading, I got another little curve ball because I couldn't find recently neglected but ready to dive back in book of The Great Gatsby. It was no where to be found, although I know it's somewhere in that big old pile 'o' paper and knitting and general mess I posted at the top. I know it's in there. And I looked. Three times. But I finally said, Enough! There are so many books all around my apartment, that not finding that one book wasn't not going to stop me. So I choose to read
Last Sacrifice by Rachelle Mead
, the final book in the Vampire Academy series because, well, I knew where it was. It's been years since I read the other books and I am (possibly for the first time) very thankful so have that earlier-book-story-bits woven into early-chapter-memory-bits. I also kept notes which helps, and not only that I can be happy for my zanier habits!.
So, what am I currently reading this November 5, 2012?
Last Sacrifice by Rachelle Mead
That's it. Just one book. I do hope to rescue my copy of
The Great Gatsby
from the crazy pile 'o' stuff. I might even venture out to the library for the first time in many, many months! I'm really hoping that will happen this week. Fingers crossed!