Journal Writing Shifts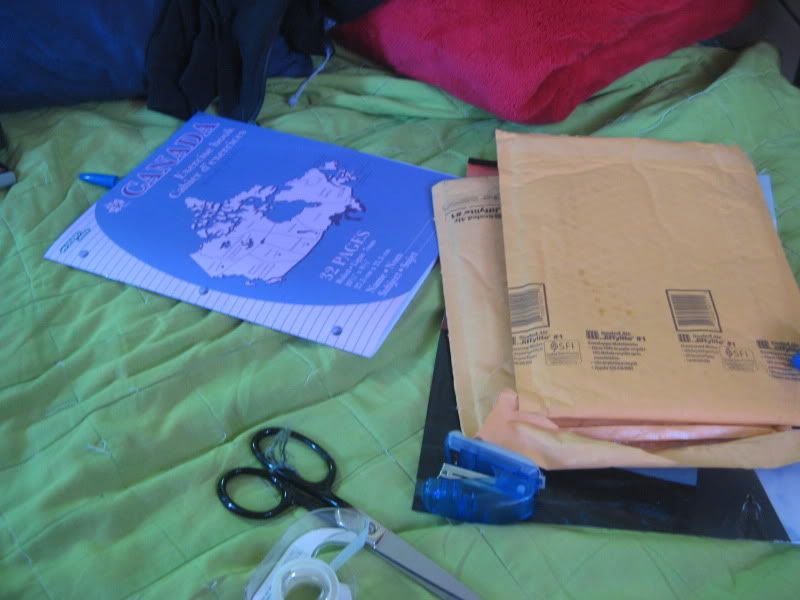 For the past several years, I've been very consistent in my journal writing. I like the same kind of journal, I prepared it in the same way, wrote on the same day, week after week after week. I've notice recently I've resisted journal writing. It goes on the to do list and then it doesn't get done. This felt really weird because I quite enjoy journal writing and would even go as far to say that I get a little grumpy if I don't do it (although that can shift if from the 'want to do' to 'should do' kind of 'to do').
Seeing that I kept butting up on this resistance, I realized I needed to change something. I'm not a fan of change. But I wanted to me more of a fan of getting back to journalling and therefore di something that felt quite drastic. I ripped out the remaining blank pages of my journal, scavenged my stationary supplies & recycling, and threw together a new one.
I did this very intuitively, and pretty messily. It may fall apart in a week, who knows, but I did it. And I wrote in it immediately afterwards when I took myself to the coffee shop. Somewhere in there I realized that my old journal, as much as I loved it (and you can see a pic of it here from just last week), it was too heavy. Too heavy to carry around, physically and generally, and so I stopped writing. For me the point of having a journal is to write. As much as I love having a big one, if it's doesn't meet it's purpose and it doesn't work (that's design rule #1 btw). And now it works.
It's not pretty, it may not be durable, I have no idea how long it will last, but it got me back to writing in it. And that is the point of a journal for me. To journal in it. That was worth shifting for.