Back to Blog Reading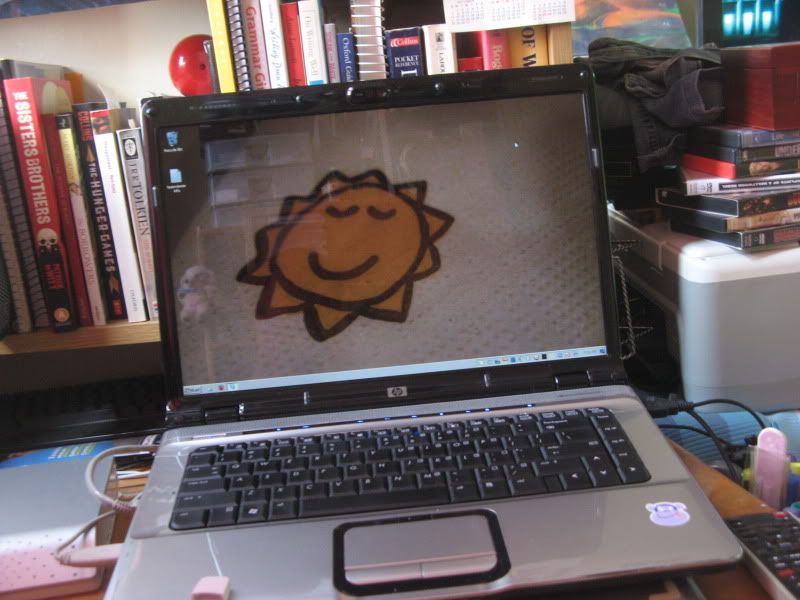 Yesterday
I shared
that I was getting back to reading my
Google Reader
after a huge clean-up (both paring down & building up), and I was very curious to see if after 1 day if the results of new entries to enjoy were overwhelming.
Why I had to go to 'overwhelm' first is kind of telling, eh?
Guess what? It wasn't overwhelming! There were 10 lovely posts to enjoy (well 9, I didn't have to read my own...), and it was easy to enjoy them one at a time. Not overwhelming at all. In fact it was inspiring and made me think. Oddly, it made me think about logistics and habits a fair amount.
A Few Things I noticed:
I love that half-second moment where you see a text name of the picture before the image appears. It's pretty rare I'd champion waiting for a computer to do something, but that brief insight into peoples minds though their naming conventions is fascinating to me. Is it a name that is the item (Pink Crocs), or a number, or the cameras naming convention (DSC3309), or a stock image (Pencil86). It could be anything, just like a fast-unwrapping of a present it's very quickly revealed. Actually, thinking about it so intently it was sad when there wasn't any name but just the image! *
Would I read it in the reader, or click through? I clicked through a few times but in general I read them in the reader. Some are posted by a name other than who I associate them with, which felt a bit odd, especially when it's so clearly written by the blog author. I'm still mulling that one over.

The order in which I read them... usually I'm a in-order kind of person, and with this that would make it a top to bottom reading, but today I did that for a bit and then jumped around, and saved on that I was really looking forward to for last (which was Andrea Schroeder sharing Episode 2 of Creative Dream TV and how to handle limiting beliefs, fear, doubt and shame)
After I read them, I closed Google Reader. I know new posts will likely come up today, but I can enjoy them tomorrow morning a-fresh instead of darting my eye over to the tab through the day to see if anything is new. They will keep until tomorrow, when I have a nice cuppa tea to enjoy them with.

*for the record, the naming convention I like3 to use is date taken and then a description (ie 2012.08.16 Computer) so that I can easily sort them chronologically in explorer. I know it's not the best SEO way, but that's not my focus. I do it so I can sort and find stuff on my computer. If you want to give that way a try, remember you have to have a word after, otherwise it cuts off the last number for some reason which is really weird.