World Domination Summit 2012 Wrap Up: Workshop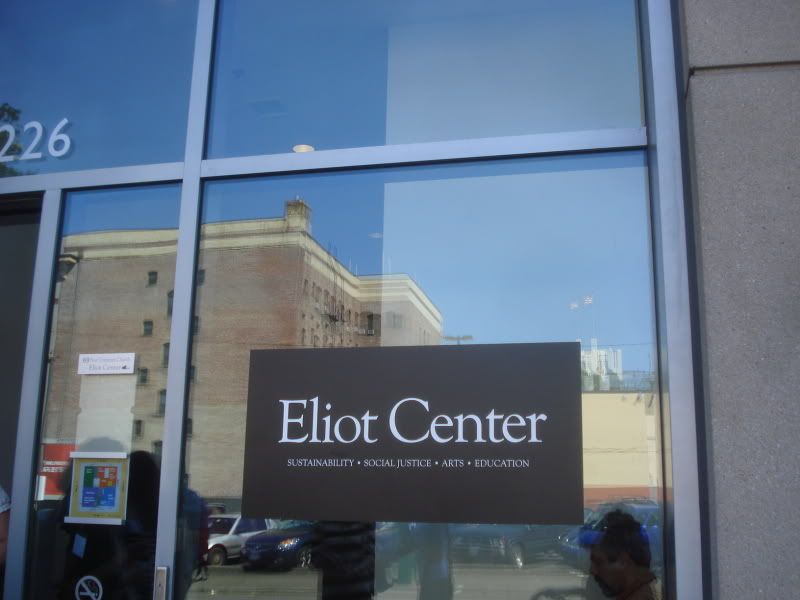 One of the most challenging decisions about
World Domination Summit
this year was which workshops to take, there were oodles and oodles of choices but alas we had to pick 4 and so I did. Actually, it wasn't that hard as I strongly prefer lecture format and know what I'm interested in, but you just never know which you will connect with and sometimes there are happy suprizes. I love happy surprizes.
If you want to see a list of all the
WDS Leaders click here!
The Workshops I Attended....
Matthew Gartland
: Indie Publishing Demystified: How Any Writer Can Prosper from the eBook Revolution
This workshop was the most different than I expected as I didn't think of ebooks as something read on an ereader (a device I don't even have!), but rather something read in PDF or printed (yes, I know, the trees..... but it's how I retain stuff!) format; and that was the context we were working with. But, huge realization as I never thought of non-fiction in this format either, every time I consider getting an e-reader it's always with a desire to read (lots) of fiction. Especially serialized fiction, and to be even more specific serialized paranormal romance fiction of which I've read and enjoyed tons but don't as much anymore because of the volume (and that I sadly don't go to the library as much). Anyhow, back on track to the workshop, which this particular point is actually quite relevant.
I got won over pretty quickly with the fabulous idea of the success of serialization in fiction and applying it to non-fiction, and creating a series of smaller works that lead into/cliffhanger/teaser into one another. So brilliant. And I really enjoyed Matthew as a workshop leader, I quickly connected to what he was saying and I loved all the Potter, LotR & Star Wars references, which lead into the great reminder of the power of self-identification in the hero journey; and was one of a several places this weekend where grafting your nonfiction work as your own hero story popped up. That really stuck.
See more about
Matthew Gartland here
.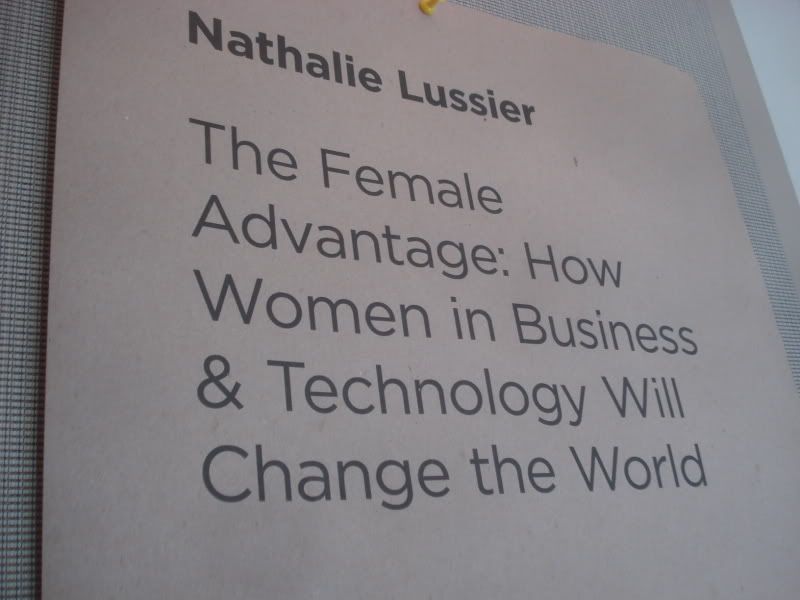 Nathalie Lussier
: The Female Advantage: How Women in Business & Technology Will Change Your World
I read the title of The Female Advantage: How Women in Business & Technology Will Change Your World and instantly knew I was going to take this workshop. Instantly. And then I got to meet Nathalie at Chris's $100 StartUp Book Tour stop in Toronto less than a month before WDS! So cool. I loved this workshop, and again it followed the trend of being a little different than I expected. As opposed to sharing 'this is how coding works' it was more about 'this is how women work, and why we ROCK', and I was totally into that. Nathalie has a great energy that's fun and frisky and savvy and smart all at the same time. She really rocked it out and I totally retained and retold stories from the workshop (something that can be a huge challenge for me, which is why I take a lot of notes). This workshop really shifted and enlightened my perspective and made me feel totally empowered. Loved it.
See more about
Nathalie Lussier here
.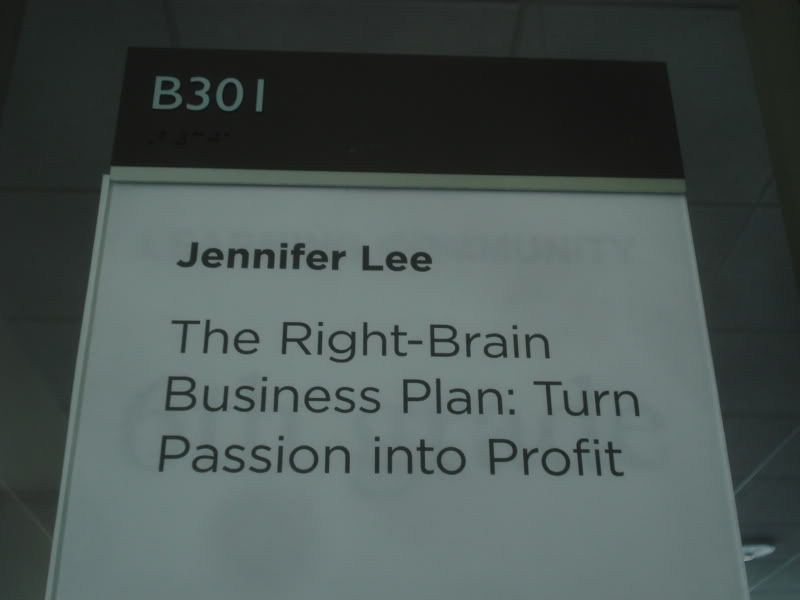 Jennifer Lee
: The Right Brain Business Plan: Turn Passion into Profit
With a huge change in focus for me recently, this was one of the workshops I was wondering how it would feel as I had no idea what business I would be thinking about. But I went in with an open heart and open mind and it went really, really, well! I actually had a great watershed moment of going "Oh, yeah...I get it now!", for something I knew in concept and then saw the impact in reality. Very valuable, and true moment that showcased that an open mind works wonders. Especially as I technically consider myself both left and right brained! Fabulous.
See more about
Jennifer Lee here
.
Above: Jonathan Fields
Jonathan Fields
: The 10 Commandments of Epic Business
This was another workshop that I knew I would take in a heartbeat and I was so impressed by Jonathan Fields after seeing him at WDS last year. The odd thing was that then, and still now, I don't always agree with him but I find him completely engaging and he totally makes me think. And I like to think. A lot. And I find a lot of times when I hear speakers I either just agree or disagree, which is a great experience, but with Jonathan Fields I question what I think vs what he thinks. Totally different experience, and one I like to have in this kind of environment. And one of my favourite moments of the workshop, and truthfully of the entire weekend, was when he offhandedly said something was the most important thing; then he stopped for a beat and corrected himself to say that love & compassion were the most important things, and then continued to make his point. It was such a real moment.
See more about
Jonathan Fields here
.
Retrospectively, the workshops reminded me of course selection of when I went to OCA (The Ontario College of Art & Design), where the subject always felt slightly different depending on who your instructor was therefore it's often best to go with choosing the instructor over choosing the topic. This totally worked out this year as I really liked all the workshop leaders, and therefore enjoyed the workshops. This is even more lucky as when I actually picked the workshops to the time of WDS my perspective on what I want to focus on has completely changed, and that change is still process, but now I have tons to work with.
Going to the workshops also reminded me that I love being a cheerleader in the audience, or class. I like to get there early, be really present and literally sending cheering energy to the workshop leaders. It's so much fun! With so many amazing workshops being offered, but only be able to attend 4 I'm hoping to peruse though many of the sites of the other
WDS Leaders
to stay engaged and learn more about the different topics. So much to enjoy & learn out there!