World Domination Summit 2012 Wrap Up - Speakers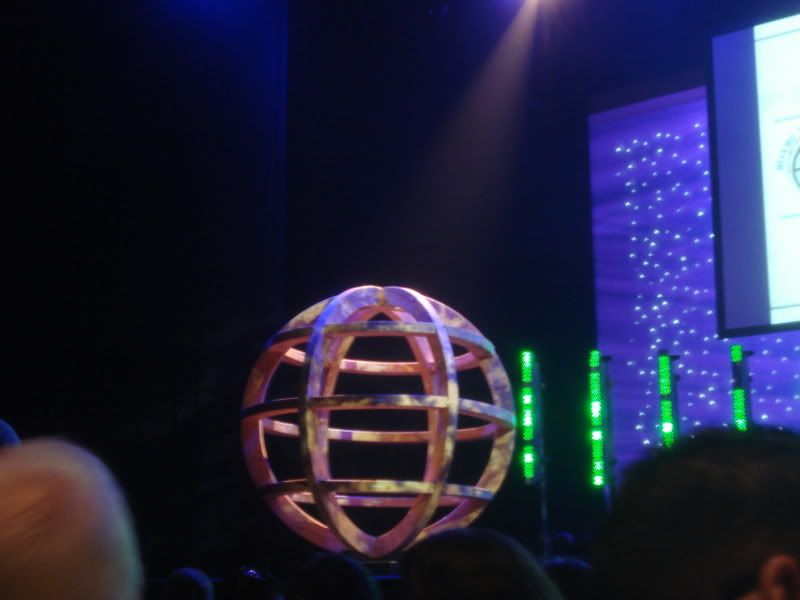 It's been less than a week since the
World Domination Summit
wrapped up and I'm in that state of post-debrief, want to share yet still overwhelmed with the awesome mode. But in the spirit of taking action I'm going to get this out there and hope for the best.
I went to WDS last year as well but didn't sign up right away for 2012, and now I know how lucky I was to get a ticket in that 20 minute window, with great thanks to
my sister Jamie
who helped me out as they on sale was during one of my temp gigs with limited internet access. Anyhow, retrospectively I didn't even realize I put doing to WDS 2012 was on my
MegaList
(although I'm rethinking that list...), but either way I'm thrilled I went. WDS is so amazing to see and be a part of with amazing speakers who walk their walk, my mind swims with ideas and my heart swells with inspiration. Plus, Portland is a lot of fun, and I had a great time hanging out with
my sister Jamie
doing everything from Morning Pages each and every morning to eating fabulous food and catching up with friends and making new friends too!
One of the fascinating experiences of WDS is how it's a huge collective experience of like-minded people, and WDS Founder
Chris Guillebeau
has created an awesome
list of posts of people sharing their experiences
that I spent tons of time pouring though. It's amazing how there are the beats of the collective experience that we all shared (Suck It!, singing Don't Stop Believing, getting a superhero trading card and of course the big surprize at the end of Day 2). It also very interesting to see that completely different collective experiences people had, and all the different tribes that play together in the pond of this big tribe of WDS. I'm happy we all play together, because that's one of the things I loved about WDS is that we aren't defined by any demographic but rather a similar sensibility. This year Chris shared it as three things: Community, Adventure and The Value of Service. That one still has me thinking if I agree, which is again something I love about WDS, being continually engaged and thinking about everything I hear, see or say. It's fascinating. Speaking of fascinating, let's look at a selection of the fabulous speakers & attendee's who inspired us all weekend long (PSST: If you are looking for a list of
WDS Speakers & Workshop Leaders check out this list I made
).
Speakers
Brené Brown;
Photo courtesy of Armosa Studios
Brené Brown
Walks the Walk
Our first speaker was
Brené Brown
, who discussed shame & vulnerability, called us to the challenge of being uncool and the difference between belonging vs fitting in. What I loved about Brené Brown was that she really walked the walk. She spoke strongly about how the damage done of grading art in schools, and as we agreed and laughed in that 'we know' kind of way, she actually continued to push us at how 'wrong' it was by insisted that horses don't have 5 heads. It was a very powerful moment, because we *felt* it and it put us back in that place. Uncomfortable, yes, but also a good reminder of the realness of that action. She also walked the walk when creating the difference between belonging vs fitting in, which is collective experience. That experience that leads to the knowing look between 2 people where you can say "I was there". So we all got up and sang "Don't Stop Believing", the Glee Version. And I got teary. Yep. Totally teary.
It was really beautiful to see and experience Brené Brown who previously I had know only by voice from when
my sister Jamie interviewed her on Creative Living with Jamie
(I edit the podcast) and also from the many women I know LOVE HER. Like, get teary eyed and heart-opening love kind of love. So I guess I should have been ready that there could be tears, eh? Heh. It's amazing how many WDSers (attendees, speakers and workshop leaders alike) mentioned Brené Brown during the weekend; and I found it particularly interesting that women tended to speak about vulnerability and men mentioned she talked about courage. She was wonderful and it was a truly beautiful way to start off the day.
Susan Cain (right) with Jonathan Fields (left); Photo courtesy of Armosa Studios
Susan Cain
and the Introvert Discussion
Wow, this was an interesting talk and prompted many discussions and reactions throughout and after WDS. One of the things this discussion reaffirmed is that WDS has a lot of introverts in attendance, and this year I started to wonder if one of the defining things about WDS is that it's a conference for introverts. I would say there is a high proportion of introverts and also a higher safety zone for introverts as it's part of the discussion. I think it's kind of funny because it's a place for people to connect and reach out, but there can also be a huge sense of overwhelm that can easily kick in.
I'd actually be really curious to hear the results of an anonymous of the attendees if they felt they are introverted or extroverted and see if the results would be (over the non-scientific ask the audience then decide its a 50/50 divide). Interestingly enough I did find the idea of the power of introverts and being away of that people work differently a good reminder, especially in the sense of brainstorming sessions and the tactic to have everyone brainstorm and then come together to share over on the fly.
Personally, I'm an extrovert with have many introverted friends and family members so I feel pretty well versed in the difference between the two and ways to keep the balance. I did like that it continued to create a safe space for introverts and it was a great question to ask people in line, although at times I wondered if I, as a extrovert, still had a place here? I decided yes. Because I was already here!
Scott Belsky; Photo courtesy of Armosa Studios
Scott Belsky
, author of
Making Ideas Happen
The last speaker of Day 1 was Scott Belsky, one of the speakers that was completely new to me and I had no idea what the discussion would be about. At this point of conference I was stilling way, way, way up on the top balcony and trying not to get freaked out over how high it was (although I did like it much better than the 1st balcony...odd). From my notes (and thank goodness I took them!) I can tell that he talked about the energy of an idea, how it changes over time, planning and structure and that no organization means nothing happens. The curious thing was that my brain was ENTIRELY FULL at this point, and I absolutely loved and wanted achingly to retain everything he said. This is exactly the kind of stuff that gets my motor running, but I was outta energy.
It's odd as many people discussed overwhelm of the experience of WDS and I don't get that so much (when I got to film festivals I'm happy as a clam watching 6 films a day), but I didn't realize how much I wanted to 'hear' this one. I keep describing it as having an awesome amazing buffet that went on for hours on end and then not realizing that there was dessert. And there was dessert! Oh well, good learning there and I'm happy I have my notes and I know for sure that I will buy and read his book as it's a topic I'm very interested it.
Chris Brogan; Photo courtesy of Armosa Studios
Chris Brogan
and Superheroes
When I looked at the schedule of who was talking on the mainstage and saw Chris Brogan's name, I was like "WHOA! Chris Brogan!" and totally impressed. He's one of the first people I started reading who wrote about blogging, back when I started blogging in 2006 and it felt so meta. How can you blog about blogging because you are already... blogging? Then my brain would go fuzzy and I would read his work and nod along. So getting to see him in person was pretty freaking impressive. I loved that his presentation embraced the geek and had corresponding light changes for the all the superheroes he discussed (I'm a sucker for impeccable colour stories). Chris also had superhero cards handed out to the crowd (great icebreaker idea!) and although I wasn't super keen on my villain card of
Baron Strucker
with his evilness involvement of WWII, I admire his chutzpah to take on Nick Fury and I did raise my eyebrows and our common attributes of Stamina, Durability, Intelligence & Agility (but not so much on Speed and Strength). Yep, that's me all the way.
I was reading
Chris's site recently
including his
advice on blogging
which lead me to and his post on
10 Blogging Tips
which the first notation was 'Write to Be Helpful", and I like to be helpful! It in essence inspired me to write up a link list of all the
WDS Speakers & Workshop Leaders
and turns out, it was helpful! Yay! Thanks
Chris
for the advice and inspiration!
Cal Newport; Photo courtesy of Armosa Studios
Cal Newport
and the Myth of Following Your Passion
I will admit that I was a bit of a skeptic walking into Cal Newport's discussion as the energy behind it was that the advice 'Follow Your Passion' was off base. I tried not to be a complete sourpuss in the 4th row or so listening to him. I'm a firm believer of not judging so I tried as best I could to go in with an open mind I had to quiet all those voices (especially the one that went OMG how young is this guy????) and just listen. I am so glad I did. Cal was awesome. He won me over several times over, especially when he noted that it's not about not being passionate. And also the straight up acknowledgement that you don't necessarily know where you are going and that you have to do the work and get good at something. Yep, I'm with ya Cal!
There was a great balance between practical advice and feeling your way through things that really works for me. He actual have a great concrete model for making things work for you and demystified that it's not about just quitting a job and that hey, it's going to require work. Yes, I get that! And I was a totally in giggles over the ingenuity of cracking an email naming conventions to connect with people. Yep. That's a moment where I say you are one of my peoples.
I'll be back with more to share about the workshop and the awesome peoples of WDS and Portland itself, because obviously this wants to be more than 1 post.
Also you are looking for a list of
WDS Speakers & Workshop Leaders click here!