This week, at Wreck This Journal
Oh I've not been as diligent about posting the wreckage as I thought I would be. Oopsie! But there has been wreckage and I think I can really go a lot further. We'll see what happens this week but here is the current state of some of the mini adventures the book has had: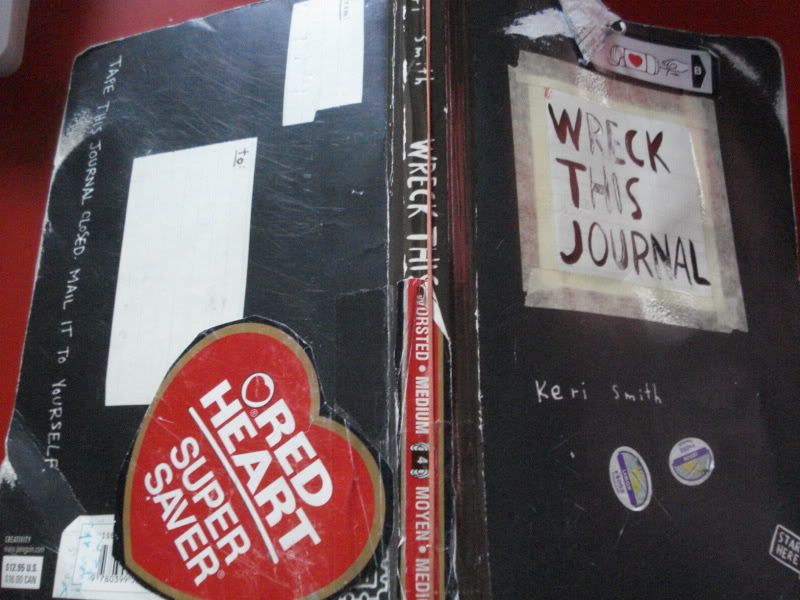 Still working on breaking the spine. I've tried - really!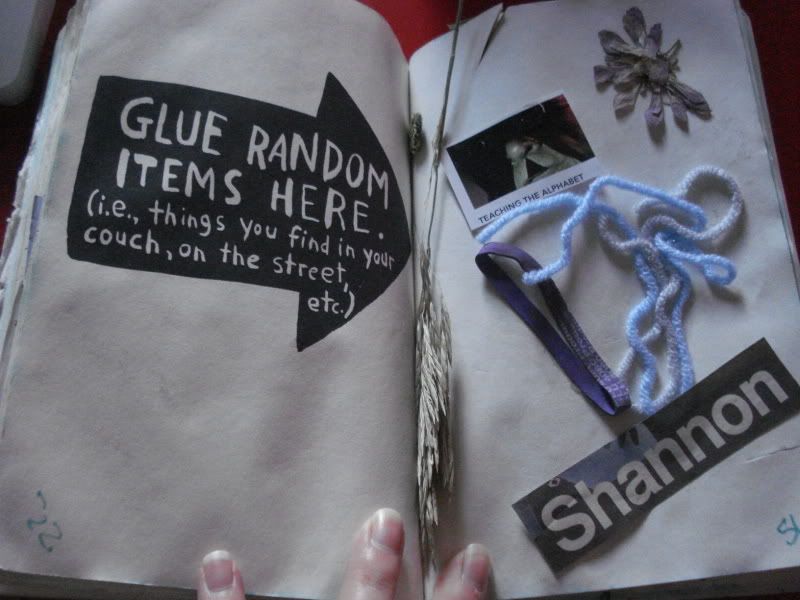 I really like gluing random things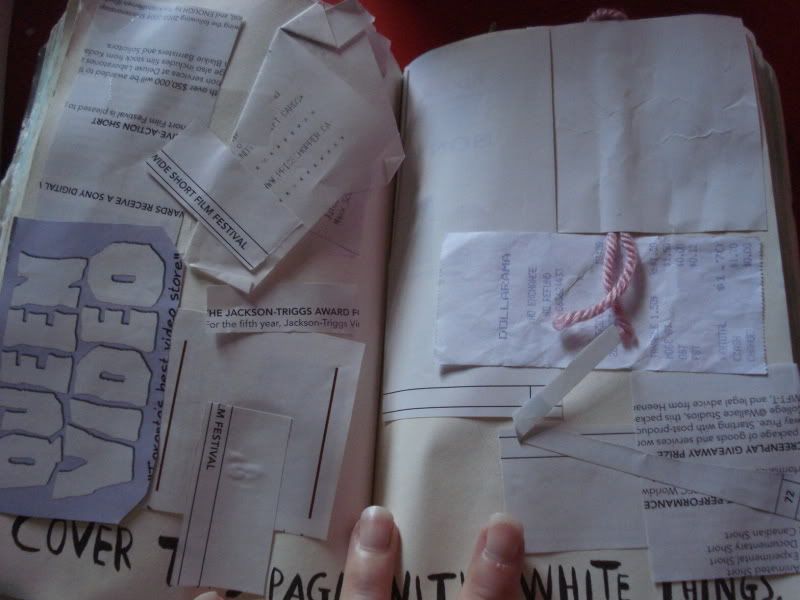 And gluing white things
I always have new grocery lists and bills. I'm not sure which it's suppose to be but I'm going with both!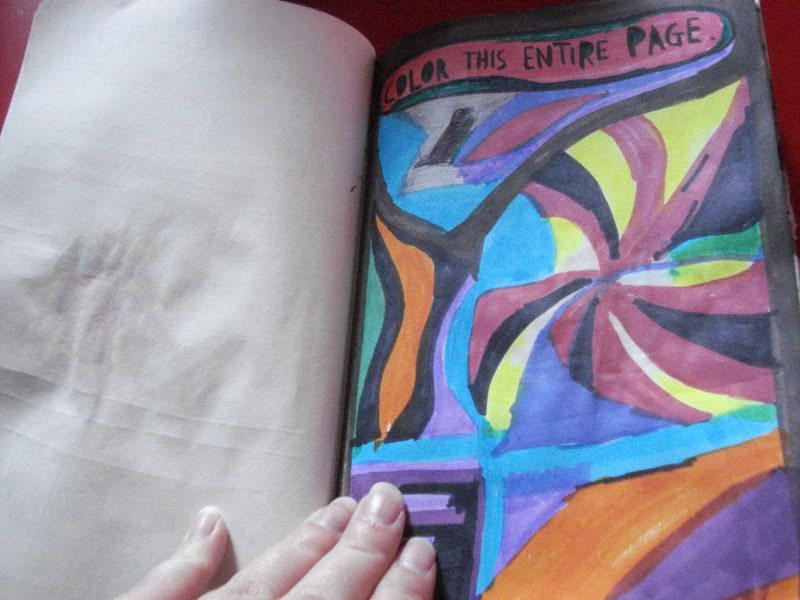 I almost completely detest this page. I love the all over colour idea but I don't like how it turned out. I guess I could always colour over it again!
Doing the circle page was one of my faves. So much so that I did both open face pages and gave one away! I tried to be sneeky and elf like but she found it rather quickly that smart woman! heheh! Fun!