Wreck This Journal: Week 2!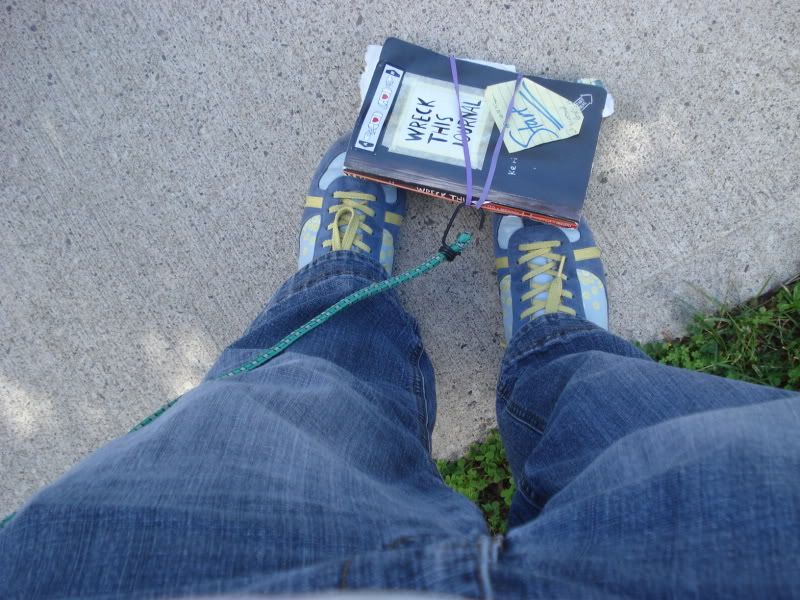 One of the surprizing things about the process of going through
Wreck This Journal
is that some of the instructions (suggestions? recommendations?) are like OH! I can do that. So it is fun and easy and goofy delight. Then I get to the space where I'm like.. oh yea, I can do this no problem! Thena new one will come along and I'm like... yikes.. I ah, dunno, if I can do that! Taking my journal for a walk was one of them. But I did it!
Another great way to stretch is to take a break and let someone else play. If they can do it - I bet you can to!!