Knitting - Pink Socks Completed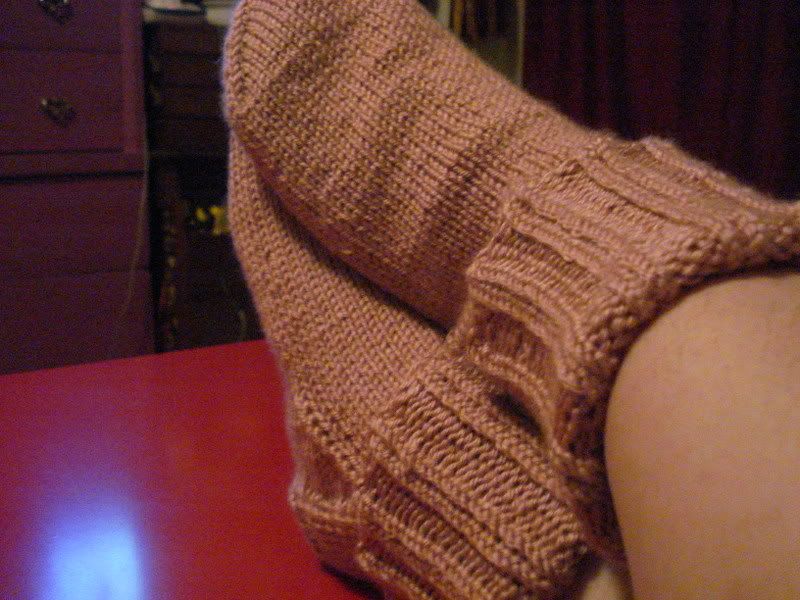 Finishing a pair of socks is a part of my current knitting challenge, but more than that making socks has always been high on my list of "I wanna be able to do that" with knitting because it's closer and closer to being an actual garment.
I got a great and non intimidating pattern that starts from the cuff down in a rib pattern - something I already knew how to do! The next part was turning the heel which of my goodness I tried to logic it out but the answer I found was just to blindly trust the pattern which worked. I did have one extra stitch the first time but I just did a k2tog somewhere where it wouldn't be noticed. I also learned how to pick up stitches (correctly, heh) and the rest of the pattern was just straight knitting and decreases. All in all I'm thrilled with them! They are big but that makes 'em slipper like goodness. Here are some pics of the process.
After making the heel: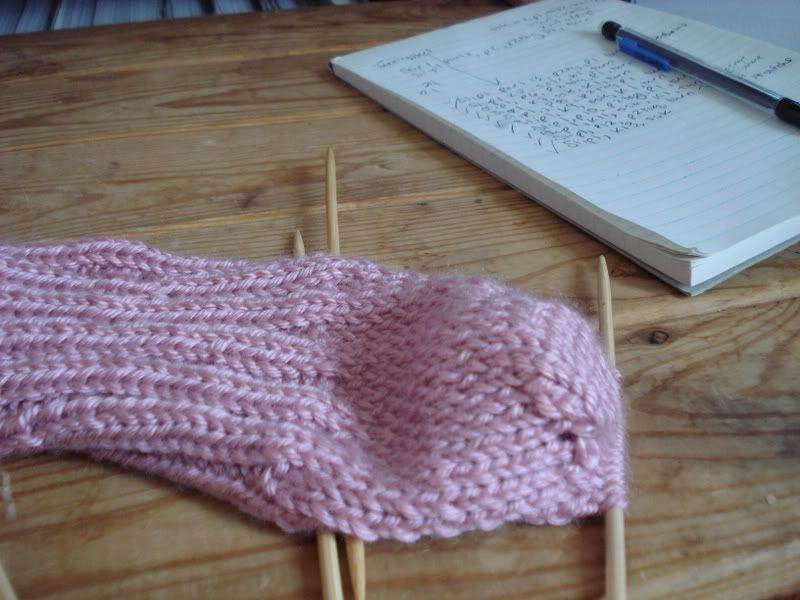 After picking up stitches:
Dont' let the shot fool ya, they are the same size, different angles: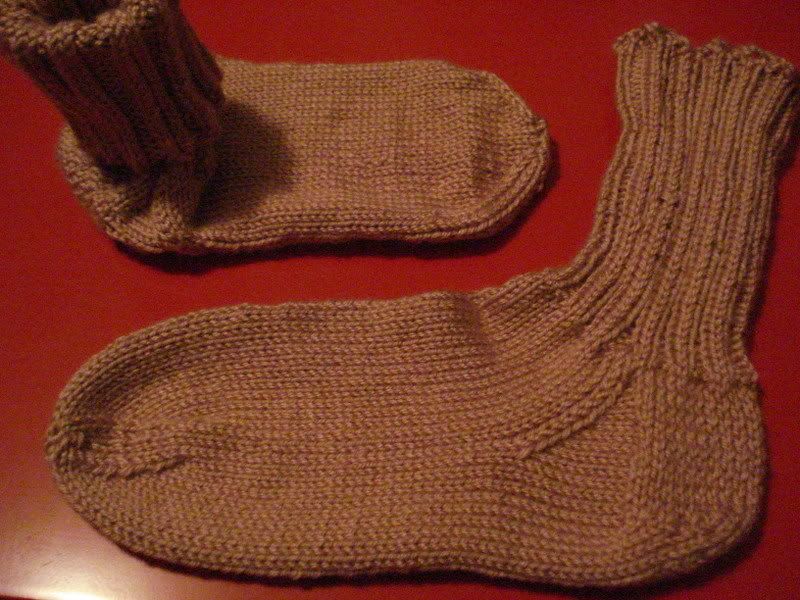 Finished product: