Project 365 - Week 3 for 2009
Ok, kinda fibbing on the week three as I've only done one post so far. But... my wall calenders calls Jan 12-18/09 week 3 so that's my back up. How would you properly reference a calender? Perhaps one week I'll include a pic of it!
Live chatting through the
Golden Globes
with Andrew from
GmanReviews
and Ethan from
ScreenGeeks
. Fun times!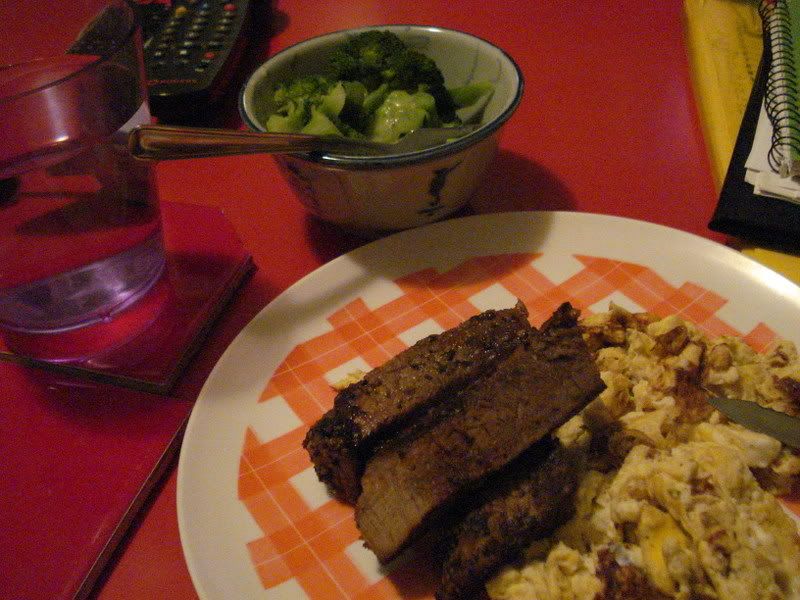 Steak & Eggs for dinner. This was literally all I could come up with from what was in the fridge. It's the first time I've had it... not sure what the fuss is all about.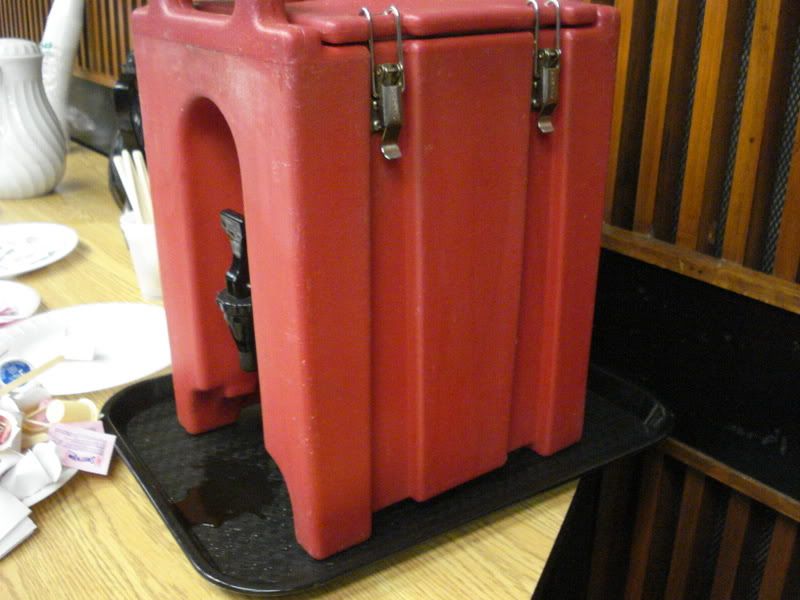 The oldest, oddest and most secure coffee carafe I've ever seen.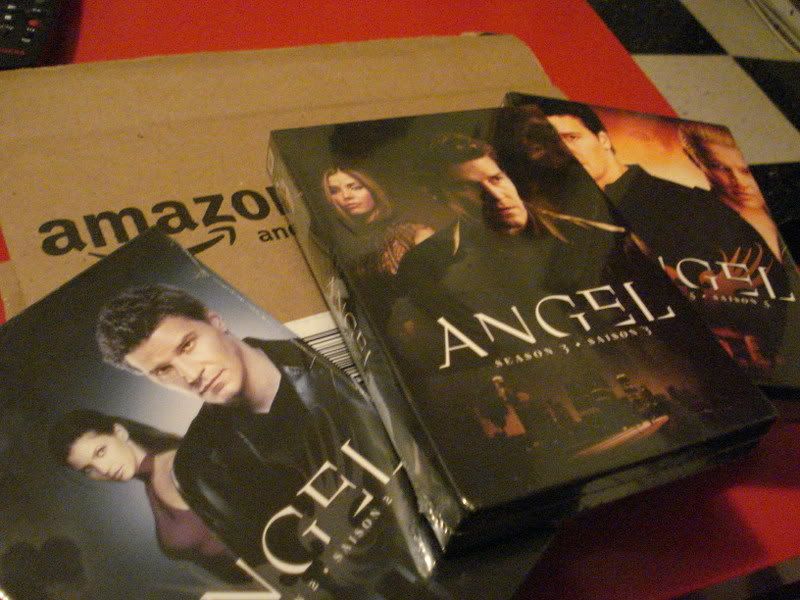 Sweetness! Amazon has some sick deals and I completed not only my collection of Angel, but also Buffy. I went way over budget on my DIY club by $167 though, so I'm going to pay that off before ordering again in February. $45 down ad $122 to go!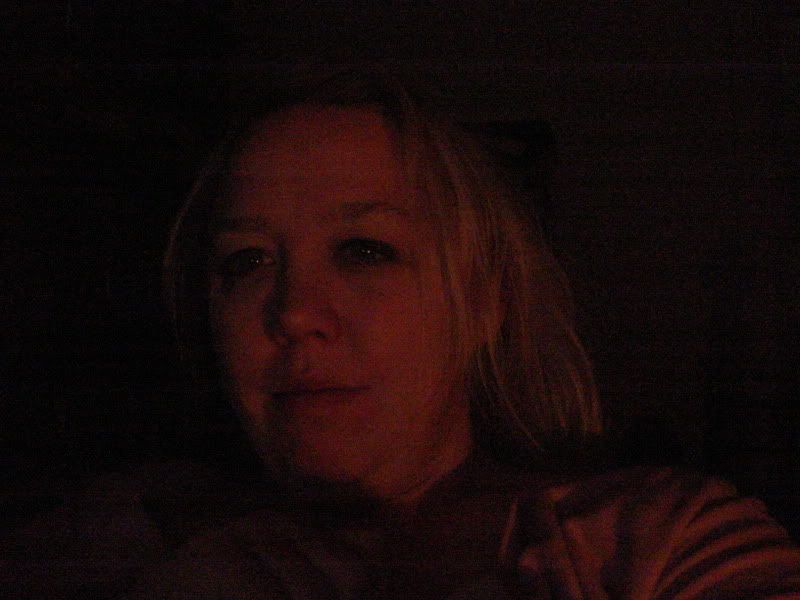 The effect of the West End Blackout! Thank goodness I didn't go out that night like I planned, I not only would have been chilly but also had one heck of a time getting home.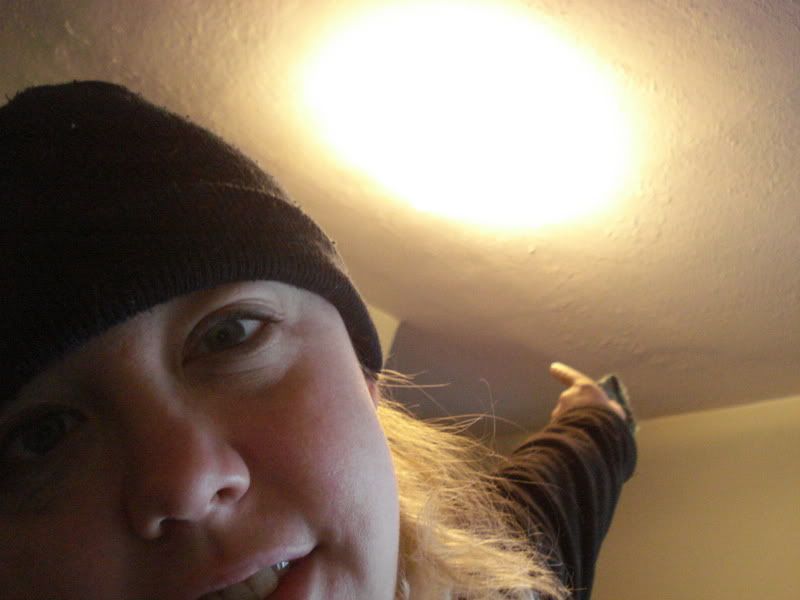 I was one of the lucky ones that had power restored early Friday morning.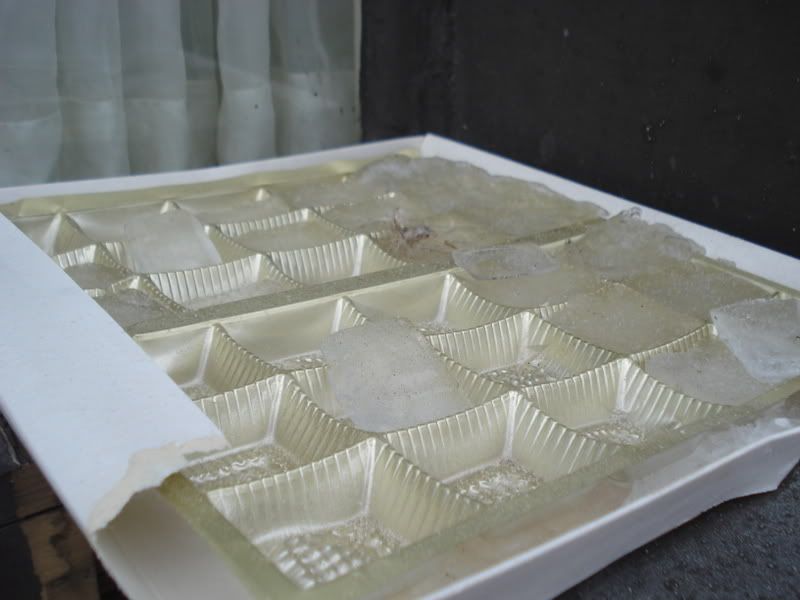 Noticed this on my Saturday trek out in the freezing weather. Don't know what to do with your old chocolate boxes? Home made outdoor ice cubes! Not suggesting you actually use them.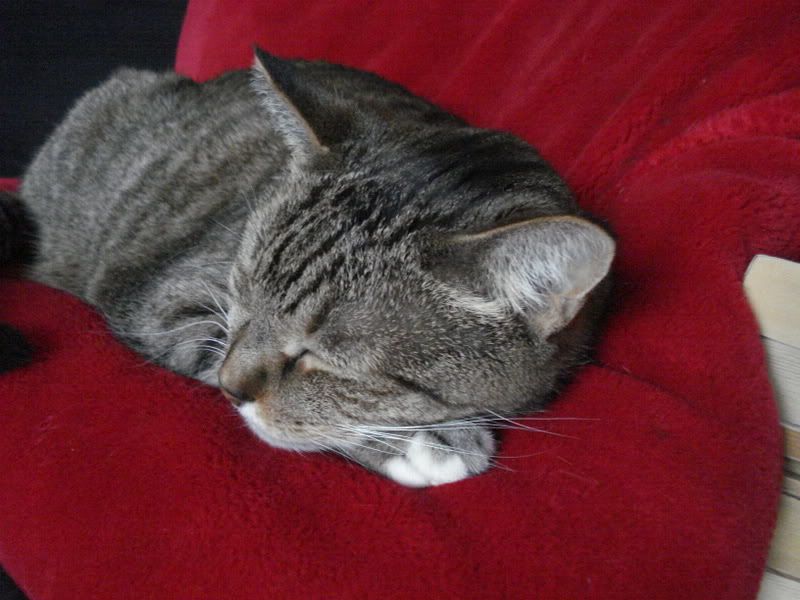 Mr. Man looking cozy as ever.