365 in 2009! - Week 1 Plus Some
What is a year without picture? After posting a pictures
from everyday in 2008
including a
video summary of the year
, I can't imagine not doing it again. Thanks
Jamie
for
starting the fun trend and the continual inspiration
! Feel free to join along and post a picture from every day of the year. I'm hoping to do mine weekly on Sundays but we will see how it goes.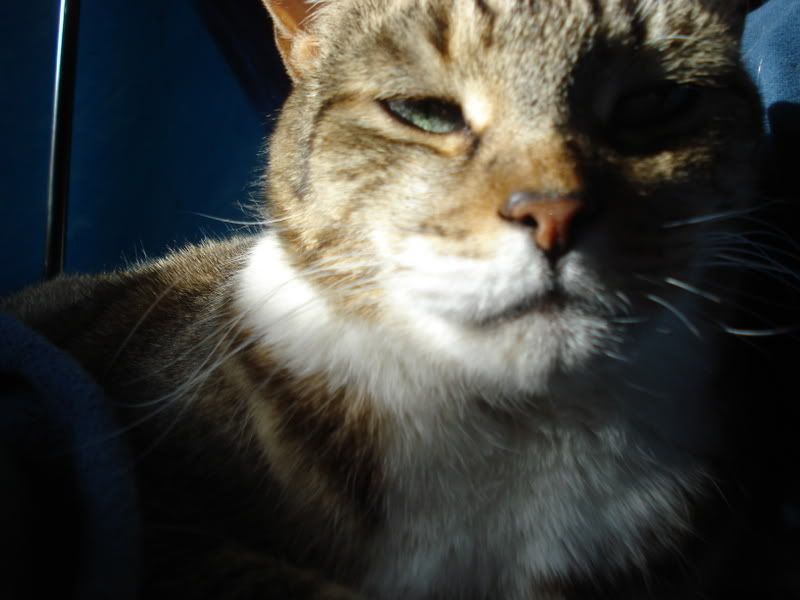 This is one of the very few pics I took that day, most of which were unusable. But, always need a pic of the crazy kitty - he sure is enjoying a relaxing New Year's Day! Now to take more & better pics is resolution for 2009. Actually, it isn't because I love the randomness of odd pictures.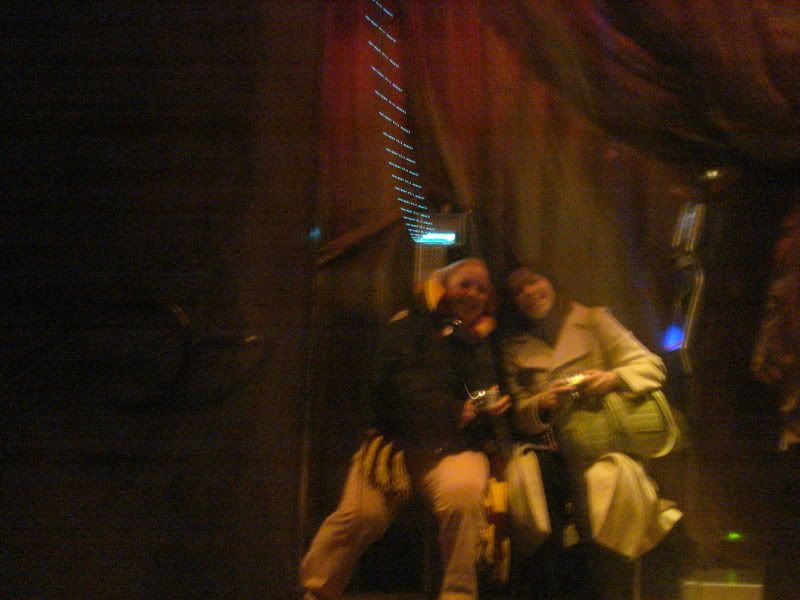 Hanging out with
Jamie
on a snowy day!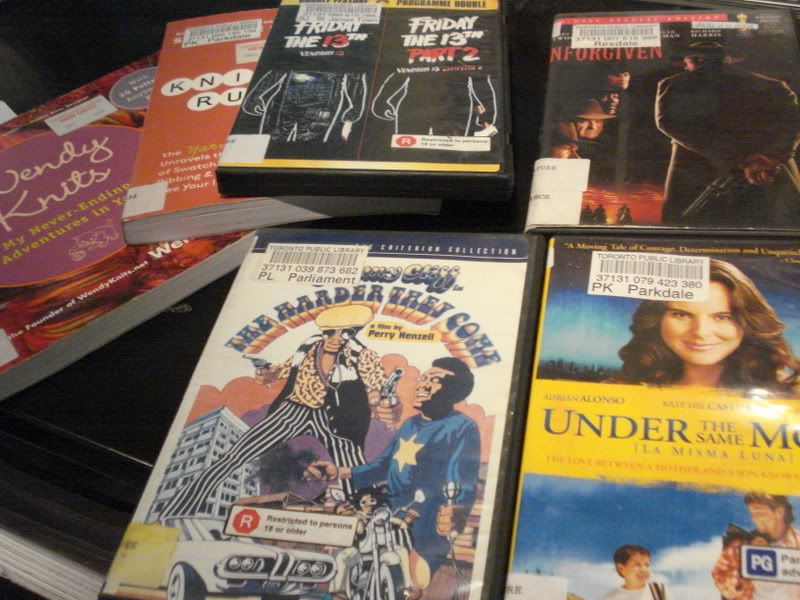 Library pics of the week, made it through all but
Unforgiven
which I had already seen anyway.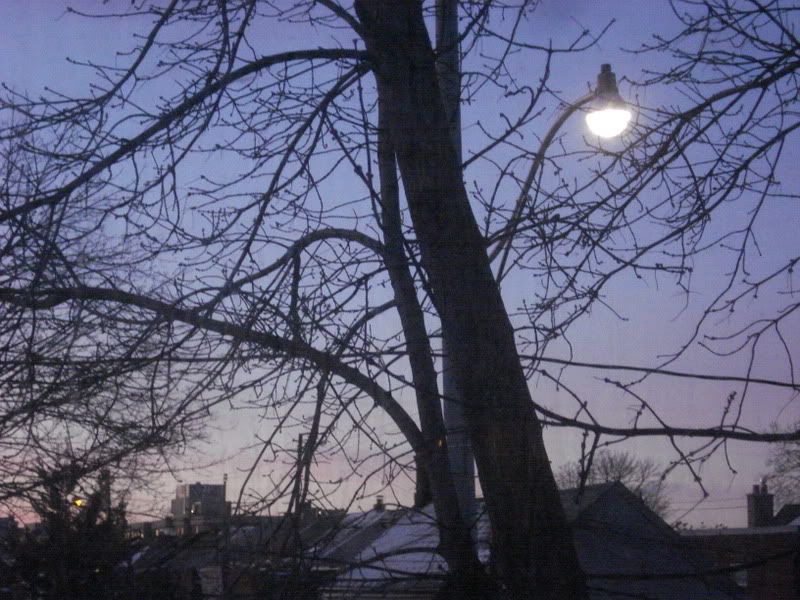 Just cuz it's pretty.
The moon out around 5pm.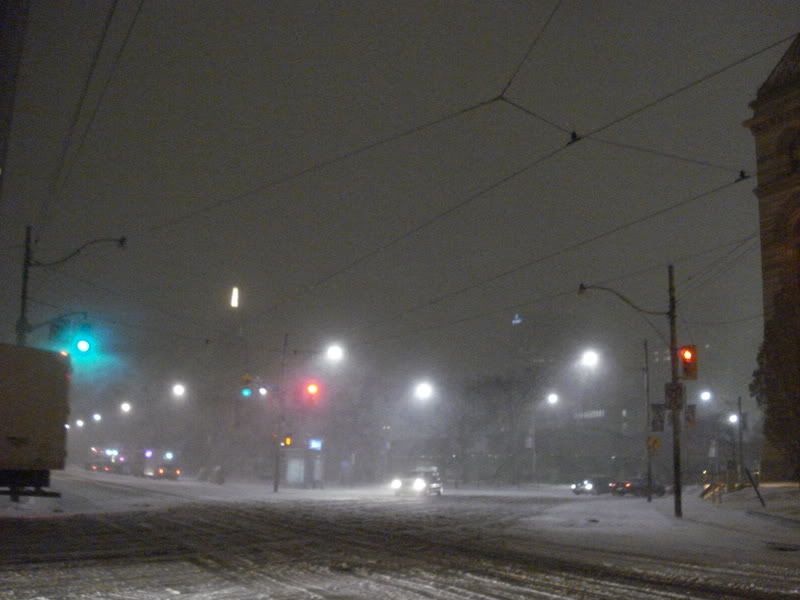 Late night coming home after meeting with my film buddies. Was so beautiful and quiet out in th midst of a snowfall.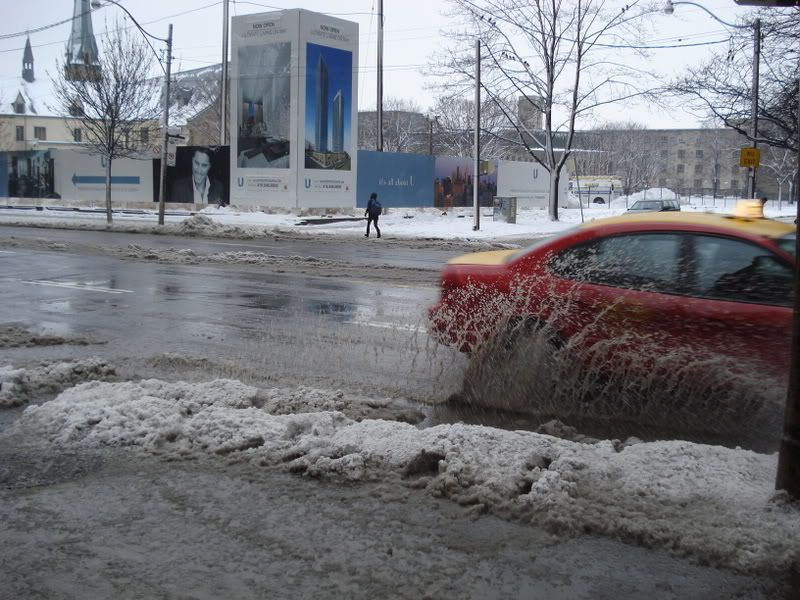 And then it all melted. I totally got pelted with slush this day - not by that car but some truck like mobile.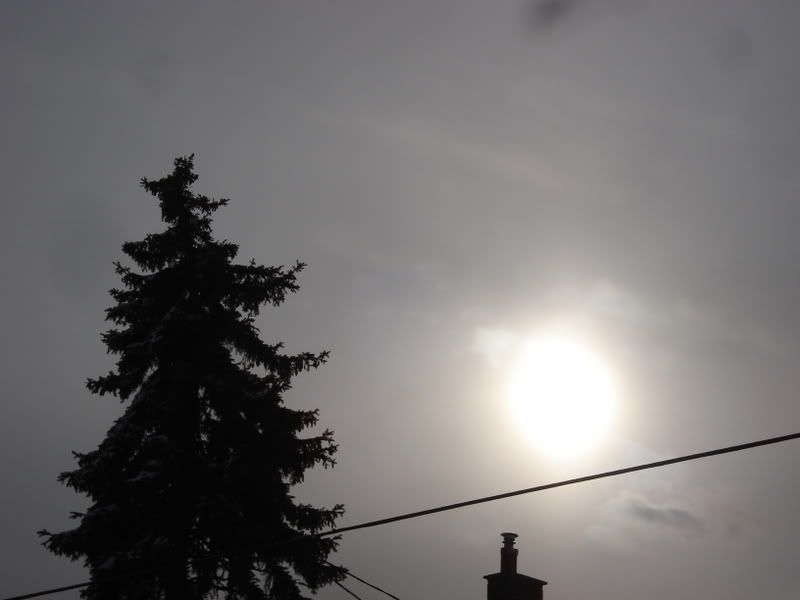 Very bright Sun that day. What is with all the 'outdoor' nature-y pics???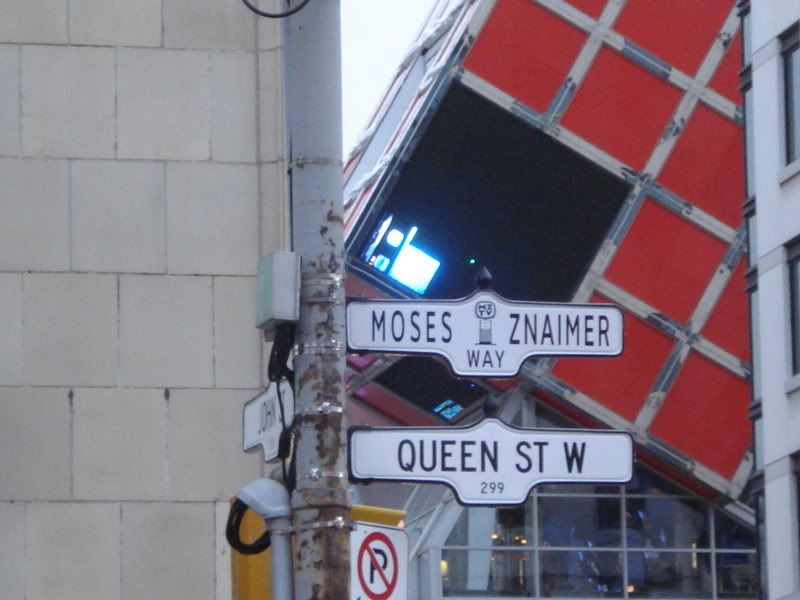 Funny name for a corner that doesn't host CityTV anymore.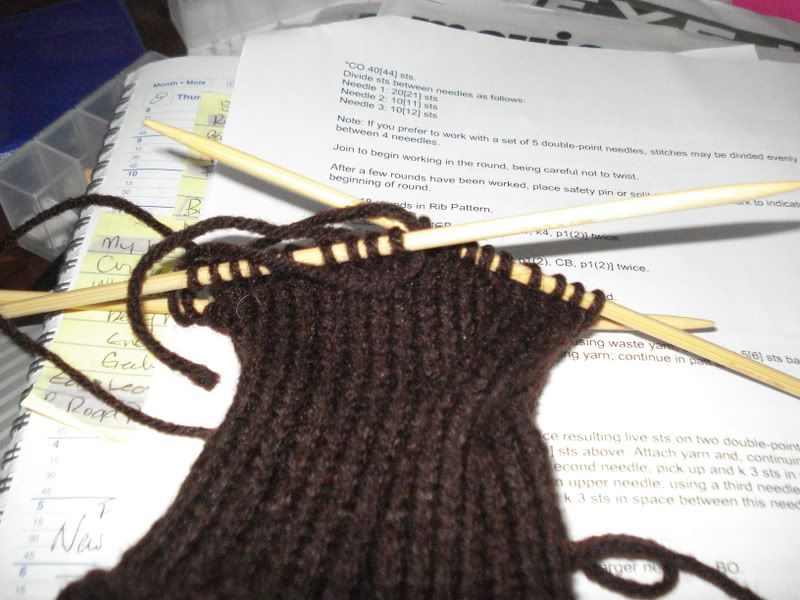 Current knitting project, fingerless mitts (I think) with cables. I am not sure I did it right as the cables look really odd, but they taper at the wrist which is pretty cool. Oddness as it's a mens pattern and very snug. I guess me have big mitty hands!