Happy Birthday Jamie!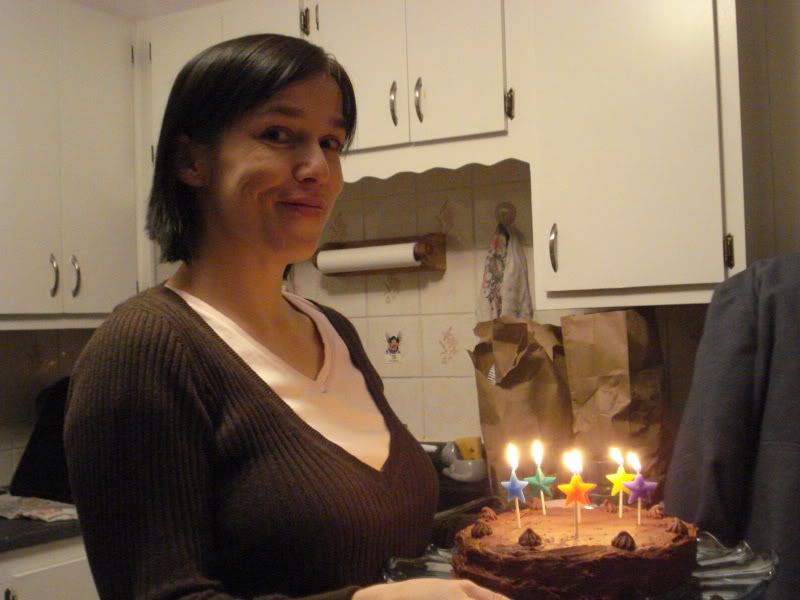 Last night we celebrated
Jamie's
Birthday with Chinese food and homemade chocolate cake! Jamie & her honey made it themselves - I'm so impressed! It was a lovely evening of celebration, fun and good conversation and of course - lots of Jamie time! You can see us singing
Happy Birthday to her here
.
I hope you have a rockin day today Jamie!!! *hugs*