101 things I learned during 101 things in 1001 days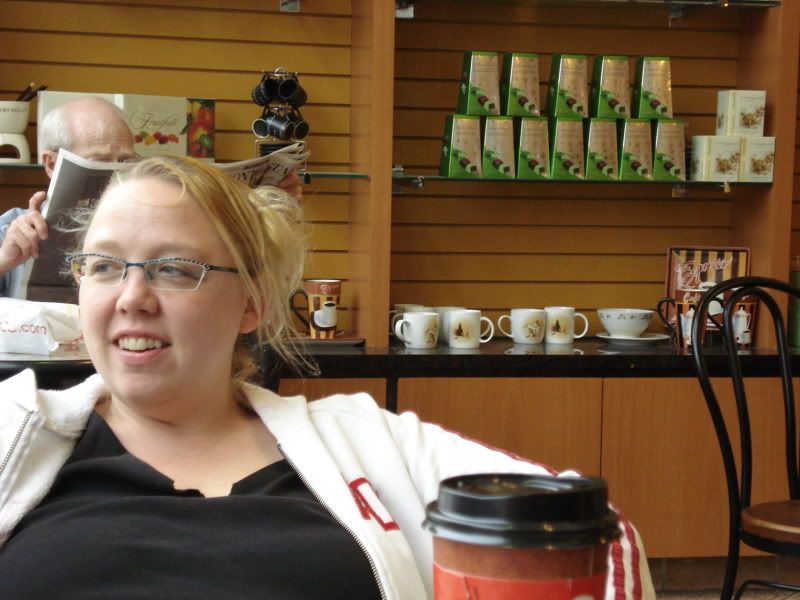 I'm thrilled to share that the
101 in 1001
is over and I'm pretty slap happy about it and freaking proud that I stuck through it.
I went through many incarnations on how to wrap up my
101 things in 1001
days experience. Ideas ranged from celebrated the done's to justifying the undone's. Neither felt quite sufficient to capture the spirit of the list, so I've decided to write a new one. Not a new 101 in 1001 but 101 things I learned about myself, the world and lists over these 1001 days.
As it started with a list, it shall end with one.
1. Being a patron at TIFF requires a great deal of time, energy, money and organization. Covering the festival over at
Movie Moxie
led to being invited to cover the Toronto After Dark Film Festival. Within a year I have covered 7 film festivals in Toronto. Next Goal on this one: Get accredited at TIFF!
2. I'm not doing another
101 in 1001
right after this one. I think it's crazy when people have this one their lists. Do it, then decide if you'd do it again otherwise you are committing to something for 2002 days!
3. I have more than just 'an interest' in film. 1001 days led to seeing 700+ films, writing
369 reviews
over 3 blogs but finally settling
here
.
4. I was very sad to find out the 2005 Film Review Year in Review magazine was out of print. I really wanted this for my archives, I've been collecting them since 2000 but 2005 was a rough year and I didn't buy it.
5. In May 2008 I finished the only item on the list that was completed in 2008, other than ones that were for the duration of the whole 1001 days.
6. Blogger changed to 'the new blogger' somewhere along the 1001 days. Although many things are better and easier, the formatting of
my original list
is totally messed up.
7. I'm not changing the format of
my original list
, messed up or not it is what it is.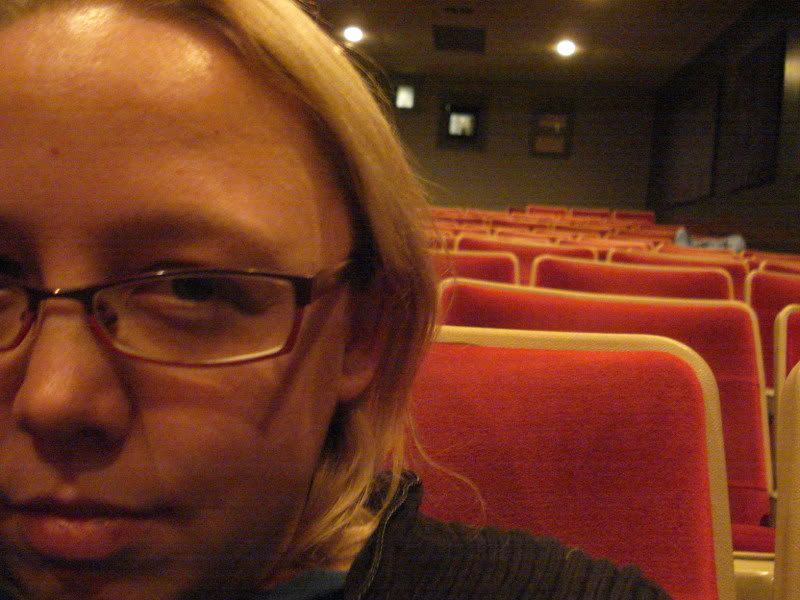 8. Twice during the 1001 days I was the only person in the theatre to see a film.
9 is the number of things on my list I partially completed
10. When seeing films
recommended to me
by someone else and just taking their word for it, I loved the ones recommended by my women friends. All but one of the recommendations by guys ended up being films I hated.
11. Trying something
I hate to reassess
was funny, but my tastes haven't change that much in these 1001 days or all of my days.
12. $12,000 is the amount
debt I paid off
. This is one of the biggest achievements from this list and in my life.
13. The other biggest achievement was getting
divorced
.
14. Committing to do something for the entire 1001 days is kind of insane.
15 is the number of not dones that I have no interest in doing. Surprizingly the majority of these were fashion / clothing things. I didn't buy that shirt, but it was cute.
16. Focus and interest can change greatly over 1001 days.
17. Getting something off the list doesn't necessarily mean it's done. Like mailing in forms. They can send them back to you, which they did to me. Boo to forms!
18. Although many things change a lot of things don't. I'm still a gamer who plays WoW and is trying to get the hang of Warhammer.
19. I don't care what the practical applications of trig are. I'm not sure I ever did!
20. I don't play puzzles as much as I used to, even though sudoku's are a lot of fun.
21. Saving a part of every paycheque is an amazing thing. I put away $20-50/week and from doing that was able to do so many things on this list from taking vacation to going to film festivals to having a Christmas budget.
22. Over the 1001 days I've accumulated 22 notebooks worth of notes on films, screenings and Q&A's.
23. Knitting, note taking and typing makes for sore hands at times.
24. Having an amount for 'misc' in a budget is a beautiful thing.
25. I love ordering my
monthly DIY book/cd/dvd club
. It's almost always DVDs. I also love adding things to my amazon wish list and giggle at some of the recommendations.
26. I love that I rarely have to pick up the delivery at the post office because my landlord is nice and often snags them.
27. I've lived in three different spaces since this started. I do miss
my red bedroom
, but I love where I am now. Wow, I wonder where those curtains are.
28. Although I've lived in my new space over a year I still have 3 boxes to unpack. Sigh.
29. I had no idea how much I would love
knitting
. Since that first garter scarf, I'm made many scarves, a few hats, a shawl and am working on a bag. Knitting rules!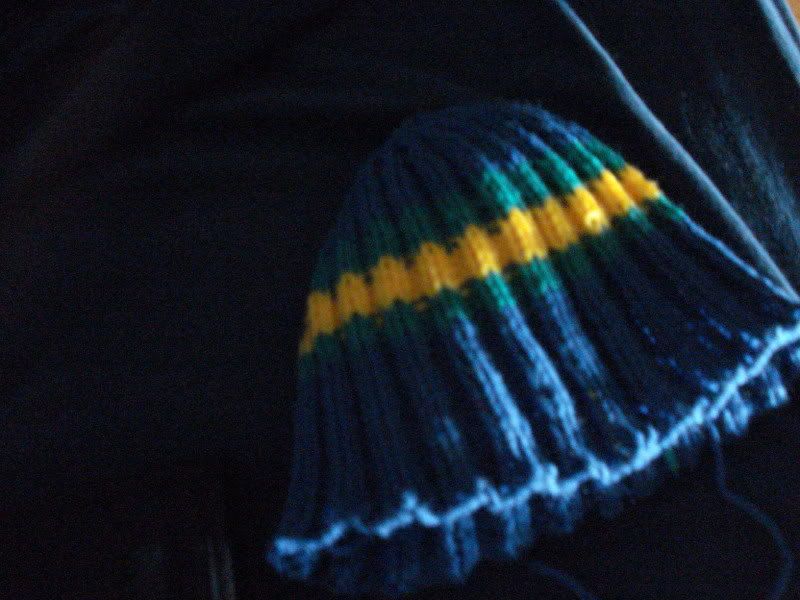 30. Things involving other people are a little strange to put on this kind of list. I wouldn't do that one again.
31. I love taking and posting pictures. I liked my
day in the life of day
. At some point I got a better camera and now my pictures are all clear.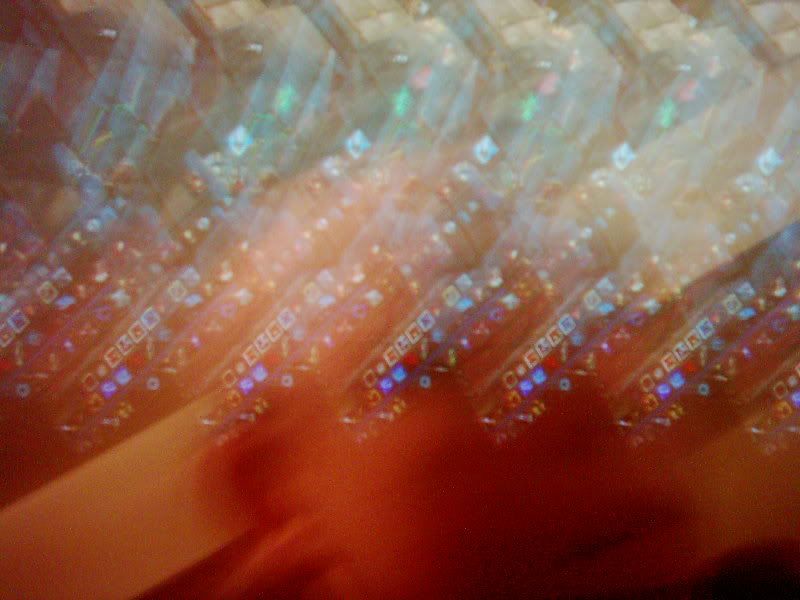 32. I miss the weird fuzzy bizarre pictures my old camera took (above).
33. I still end up with some odd pictures though (below).
34. Items that were not done from the list. Out of these, 10 I am still interested in doing.
35. I looked up lifedrawing classes recently. There is somewhere I could go that is a great price. I still want to do this.
36. I can't believe I didn't get another tattoo! I know exactly what I want.
37. Video chatting rocks.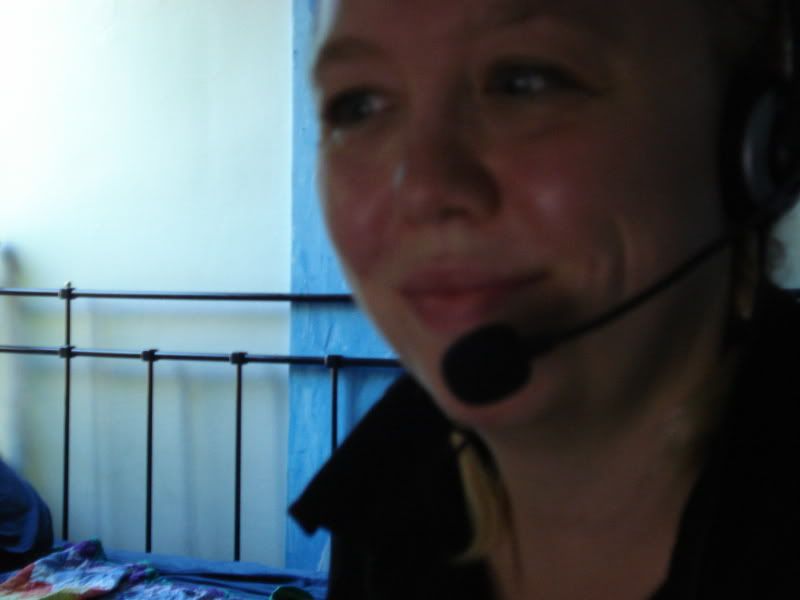 38. I enjoyed participating in Self Portrait Tuesdays. I never actively meant to stop.
It looks like on hiatus
.
39. I read way more non fiction that I thought I did. Over the 1001 days I've read tons of books on money, organization, film and a fair amount on self development.
40. I've had many organization systems but now I'm back to the one I used when I started all of this. Carrying a med sized lined notebook to write down to dos. When they are done, highlight them. I write the date in the margin to keep track for some reason.
41. I know where blood pressure machines are in relation to movie theatres in the downtown core.
42. I've held the same job at the same position for the entiretly of these 1001 days. I rarely last this long in a job.
43. When I first set out to do this, I came with 157 things to do. I can come up with ideas outta nowhere I tell ya, outta nowhere!
44. I actually felt like I didn't ever have the time to spare to take the subway end to end.
45. The first day I bookmarked to go to the Zoo, it was too cold. The second day I forgot to budget for it. I will get there! I wanna see the animals.
46. One of the hardest things to do was to
be on time for a month
. I had no idea how often I was even just a little late.
47. One of the easiest things on this list was
telling someone a secret
.
48. One of the weirdest completes was
perfecting the smoky eye
look. I did this in the afternoon with no plans to go out. Um.. why did I do that? I also got some creepy email from it.
49. I truly thought I would get each of the 101 things done.
50. About halfway through the process, I realized I wouldn't get everything done. This was very discouraging and I didn't want to be one of the many that gave up.
51. I have taken a ridiculous amount of pictures with fries in them. I have also eaten all those fries.
52. I got an invitation to ride someones motorcycle but as of yet haven't taken them up on it.
53. I wish I had put 'get my license' on the list.
54. I can still spell necessary, sufficient, eligible and decision but add an a instead of e to inconsistent.
55. Out of all the not dones I wish I got to was to go to a film festival outside Toronto. I am planning on going to
Fantasia
in Montreal in 2009.
56. You learn every day. You can't not. Even if you sleep all day you'd either learn something in your dreams or what it felt like to sleep all day.
57. Is the number of tasks I completed.
58. is the total (so far) of post I've made on planet shannon in 2008 in comparison to 384 posts in 2006 when I started this blog.
59. It snows more when I live somewhere were I shovel snow. Really, it's true!
60. I had many opportunities to walk into Holt Renfrew during the 1001 days. When a coworker bought her lunch there and brought it back to work, it kinda broke the mystique.
61. I buy way more tech stuff than I realize. Through the 1001 days I got a printer/scanner, iPod, speakers, new computer, new camera. Of course my cordless phone dies after 2hrs off the base and my other phone the ringer doesn't work. But, I can scan stuff!
62. I learned I love podcasts
63. I really want to have my own film podcast.
64. Sometimes I wonder how the hell I carry so much stuff (don't tell Mom!).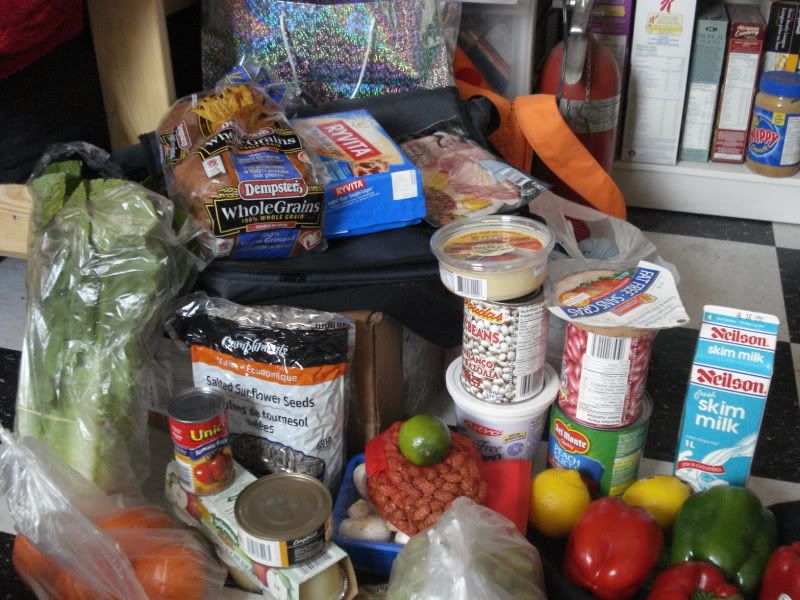 65. I am truly thankful that my sisters
Suzie
and
Jamie
have blogs!
66. I worked through
True Balance
during the 1001 days.
67. I worked through
The Artist's Way
during the 1001 days.
68. I worked through
Soul Coaching
during the 1001 days.
69. I like working through things. I usually like the process better than the result.
70. I like making my own movie marathons. Even if the films aren't that great. I often do them as a countdown to a new release.
71. Las Iguana's no longer has NTN Trivia - this is one of the two things on my list that weren't possible to do.
72. When revisiting my original list this week I completely forgot that I went
swimming
.
73. I'm not a
spa
person. I tried it, but it's not for me.
74. I live
twittered
through The Oscars in 2008. That is more me.
75. Another one of the easy tasks on my list was
Going Vegetarian
for 1 month.
76. I didn't even look into giving blood although I walk by places where you can do this regularly.
77. I almost never do meme's anymore.
78. I have no idea what I'll be posting here at Planet Shannon after my 101 is done.
79. I will still post
Project 365
pictures until then end of 2008. Then I don't know.
80. One of the things I was very keen on doing, although not part of my 101 was to make a Gryffendor scarf. I was so happy when it was done. It took forever!!!
81. I have read every day of this 1001 days. Even during the week of
The Artist's Way
when you aren't suppose to. I'm not convinced I could or would want to do not read for a week.
82. I love the library. So many great films and books to borrow - for free! Going to the library regularly is one of the things that inadvertently became part of my regular schedule during the 101 in 1001 and I love it!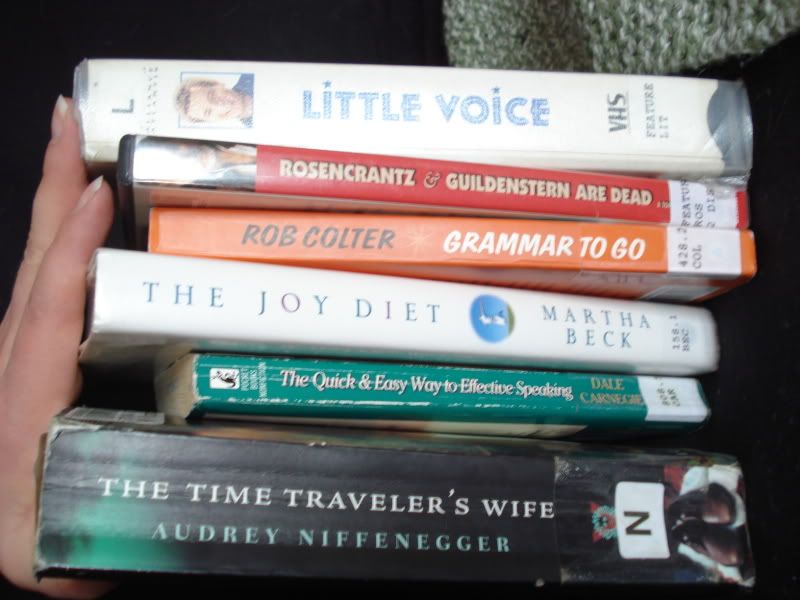 83. Trying out
10 new restaurants
was a rocking thing to do on the list. I still crave the tempura at
Siji
on occasion.
84. Although I've said "Oh, I wish I put this on the list" and such, I am totally happy with the ones I picked and wouldn't have done anything different.
85. 85 is the IQ of a character in Alien 3. LV-426 is the name of the planet in Alien. I didn't need to look those up. I knew that before the 1001 days.
86. I have a very weird specific memory for numbers. I don't use speed dial, it's all in my head. However, I have to double check my current postal code. Darn letters mess everything up!
87. That picture has nothing to do with my 101.
88. I still want to take a martial arts class, or tai chi.
89. I hate meditation. With a passion. It literally makes me angry.
90. I don't write letters to my future self anymore. During the 1001 days I wrote, found and read two (I was suppose to read them that is how that worked) and I hadn't achieved what it said and that cheesed me right off.
91. I do, however, believe in the power of listmaking and that somehow it makes things happen.
92. The time I had an opportunity to stand up against someone who was saying something rude, racist or discriminatory, I was too scared (the situation already had escalated to close to violence).
93. Perhaps supporting an organization is more my style.
94. Watershed by Indigo Girls (
listen/watch here
) came on when I was working on closure today and it made me cry. That vid has a really annoying intro, btw.
95. Out of all the tasks, the one I enjoyed the most as it felt like a great balance of being a huge feat I'm proud of, was actually pretty challenging although enjoyable & built resources and also took a fair amount time to actually do was to make it through my
101 Films I Can't Believe I Haven't Seen list
.
96. I have ninety six minutes to complete this post to stay on schedule.
97. Yes, it's Sunday and I have a schedule.
98. Coming up with this list was harder than the originally 101!
99. After I finish this I am going to make dinner and watch Gone with the Wind which will be the final film on my
101 films to see list
.
100. I'm blissfully looking forward to not doing anything 'every day' for December.
101. I often close a post with a picture of my cat. No reason to stop that now!
Return to my
101 list