Soul Coaching: Week Two, Day 1 or Day 8 overall..hmm
Ok, I want to say week two day 1 but it's really day 8! Hmm, what to do! And why do I feel so strongly about it?
Funny it's water week day 1 and I'm totally been digging the fluids. In part to a small fever and I'm going with rest & fluids. Plus, I spent 3+hrs enjoying the underwater craziness of Das Boot. I love submarine films, especially when they have to sonar sound. I have no idea why.
So, what do we have for today - affirmation is
"I unconditionally accept my feelings.. and what I feel is not who I am"
Ok, I'm really not connecting to that one. Why bother accepting something that isn't part of who I am. I always feel like the loop-hole-finder with the affirmations. They do make me think though, although my first reaction is a big smart-ass knee jerk kinda thought.
I haven't done the exercise yet, but wanted to post anyway. I have some pics from yesterday. A rocking graffiti that seemed quite timely, as well as moments with the bookcases (1 down, 2 to go).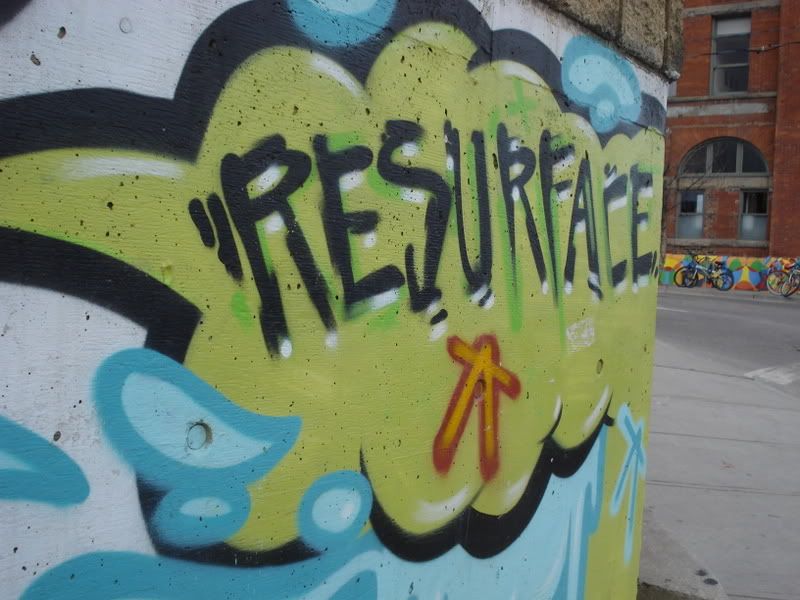 "Insert screwdriver on an angle to secure screw". Really? Are you kidding me bookcase instructions?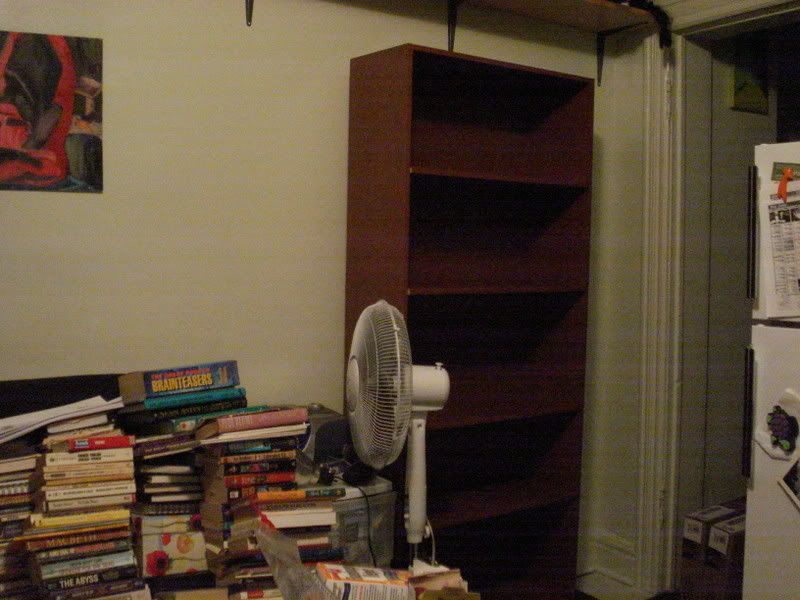 More
The Next Chapter folks here
.