Soul Coaching: Week One, Day 5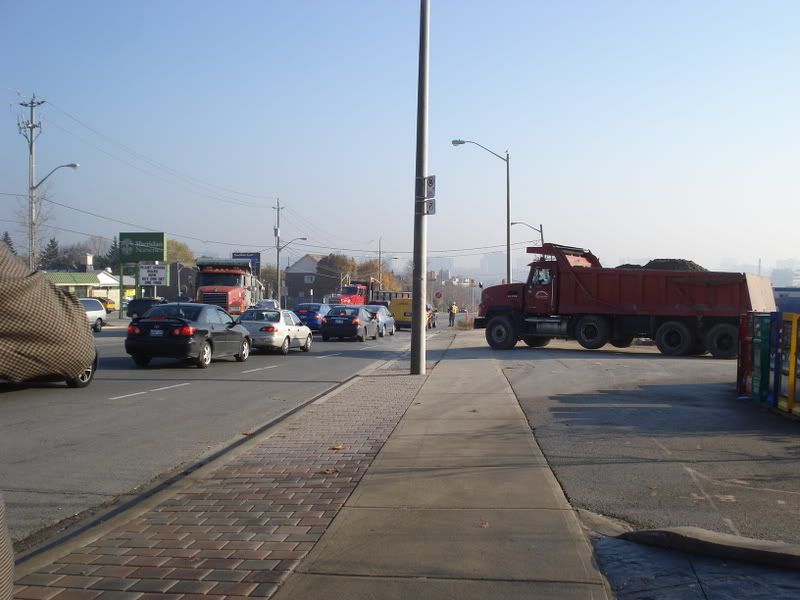 With it being air week and all I was mildly looking forward to headed out to my old (suburban - sigh) stomping grounds where the air is always cleaner, clearer and brighter. Low and behold not so much today. First, as I headed out in the morning there was clearly a skunk somewhere in the near vicinity recenty (hey, I noticed - that itself is a good sign, right?). But, the kicker is when I finally got out to this suburban area, it was a complete construction wasteland. It looks like what was once a gas station was being transformed into something. So, not only does it take forever to get there, the one thing I was looking forward to was quashed. Good thing I had a good book with me!
So, the task of the day for use Level I's was to theoritically or literally pick up items and notice if they bring our energy up or down. Of course good intentions and the need to clear more clutter with with me today but here at almost 10:30pm and with other commitments overriding I haven't done this.
To be fair, I've moved many times in the past several years and almost feel like I don't have much more to give up. Sure, there are scattered newspapers and the occasional book or film that I've consumed that I'm ready to pass on. But, overall what I'm left with is a-ok and I rarely buy anything unless I quite like it so it doesn't feel like there is much low energy around. That being said I know tomorrow and the weekend will definitely have some decluttering time.
As for today's affirmation:
"Fresh, invigorating energy files my life"
To which I noted "OK".
YAY! Finally one I don't fuss and mutz about!
How was your Day 5?
A long, dark, concrete tunnel to almost nowhere.
See more travellings through
The Next Chapter here
.