Soul Coaching Day 17 Fire Week Day 3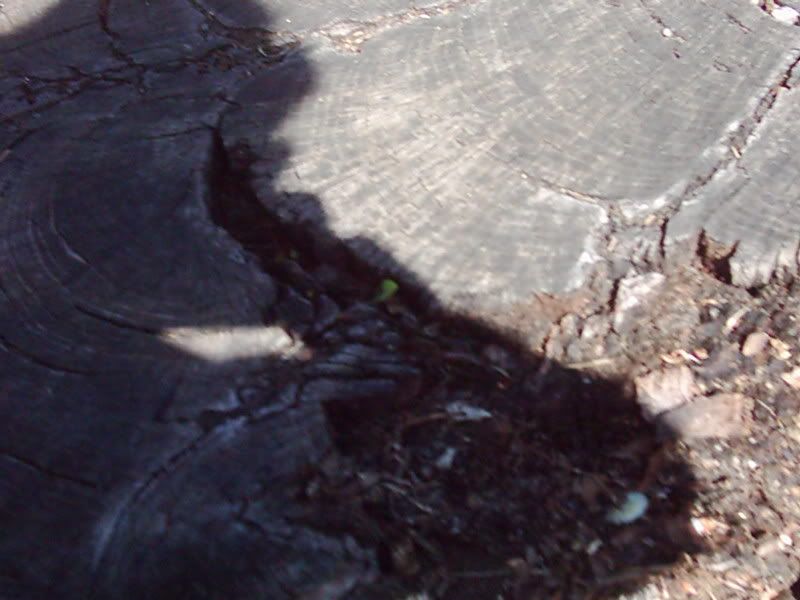 Okies so still Fire week eh? I wish it was warmer, doesn't feel super firey when it's so chilly out.
Today is about facing the shadow. I tried to take a pic of my shadow but it was grey out so I found an old one. Ironic isn't it because our shadow can often be old and archival in it of itself.
Affirmation of the day: "I unconditionally accept all parts of myself"
Right. Next.
Level II exercise today is let the skeletons out of the closet and I noticed I pretty much decided to ignore it. And then I realized, that's it. I often *do* ignore things. Nowhere nears as much as I used to. Currently I'm ignoring the idea of more sleep = less tired (mostly because more sleep = less stuff getting done and my lists are long.. hey my shadow has a voice!). This is nothing new, and I've actually been ignoring this one since July 2006 when I tried
a little experiment in sleep
and was not happy with the results. So there it is. I ignore stuff. Yep, I admit it.
psst... if I did Level I literally and changed my
Sh
ould's to
C
ould's, then
Sh
annon would become
C
annon.
Check out more of the
The Next Chapter folks here
.