Soul Coaching: Day 10. Water Week Day 3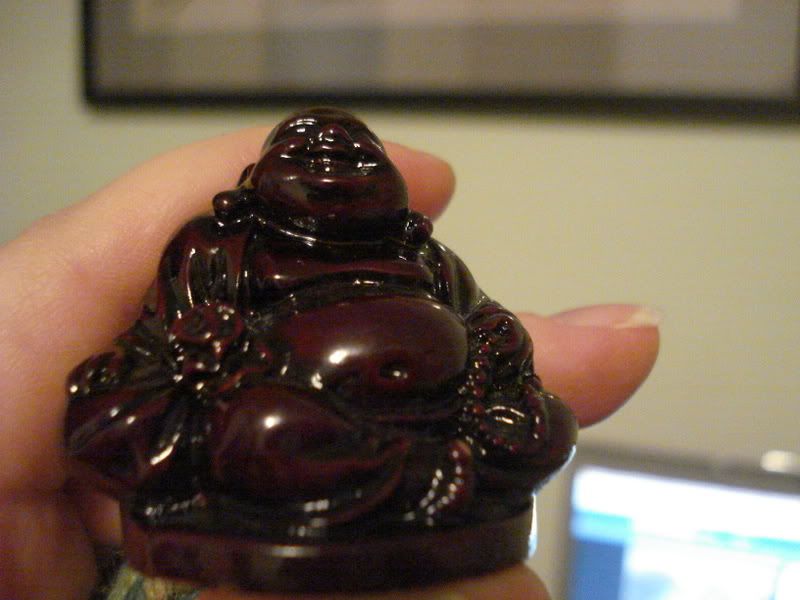 I found this Buddha yesterday while cleaning up. Isn't it cute?
Boy, am I living the water of water week. Today, I've been doing laundry for the past 7 hours. And no, I'm not done. So much laundry! Anyhow... what are we up to today?
Energy Zappers and Energy Juicers. I feel like I should be in a Health Centric bar or something. I totally get the premise of the zappa's and the juica's.
Affirmation: "I am moving into harmony with everyone and everything in the universe".
Ok, am I the only one who though that sounded kinda kinky?
Anyhow, I did the level III for today. I found some juicers recently and I am so thrilled about that. But,what was completely ironic is I found very few zappers on the list and I totally knew who/what they were and the are a current 'live with it until things shift' thing. But what I wonder is, I still feel super-zapped but didn't see other zappy things. Could be denial. Could be a non person non thing that is zapping. Ok, that's bringing up scary alien non corporal images.
Here's a before/after of different angles (heh, sorry.. these were the best 2) of the 'bookcase' ordeal. I like the after. My DVD's movies fit 2 shelves *perfectly*. I have more on the way and I actually have room for more! WOOT! Now that is a juicer!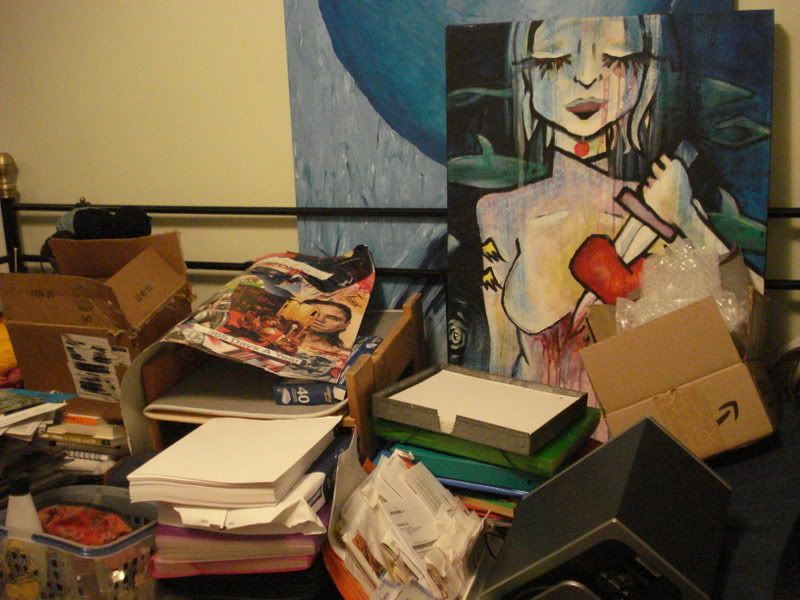 (You can see
Danette's
rockin artwork in this one)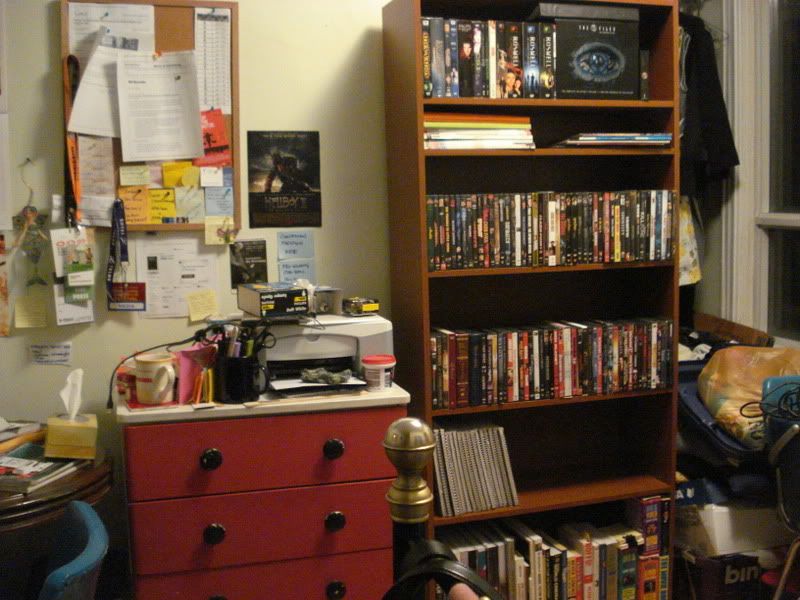 (Left to Right, Zap to Juice)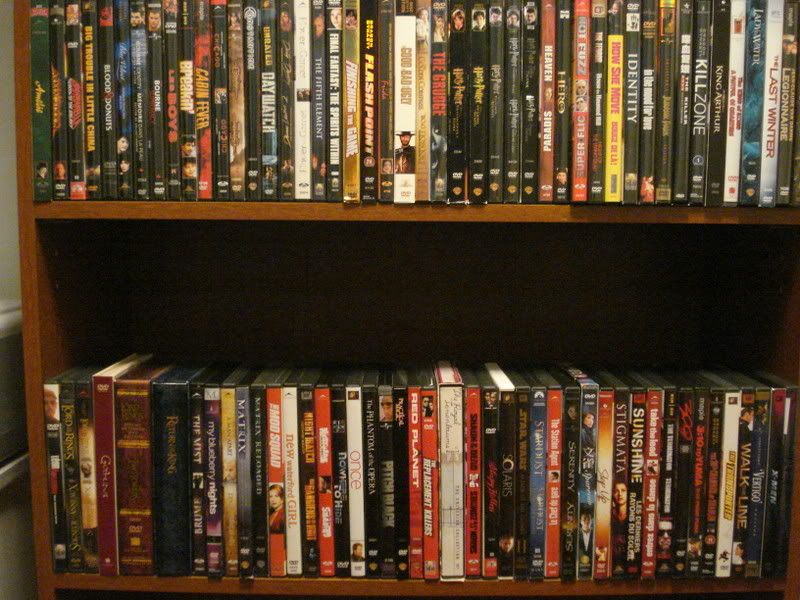 And the detail of the films for nosy folk like myself.
It ain't just me. Check out
The Next Chapter folks here
.