Wow, I'm finding it a challenge to get these in weekly! Craziness. Whelp, here is 2 weeks for you to enjoy!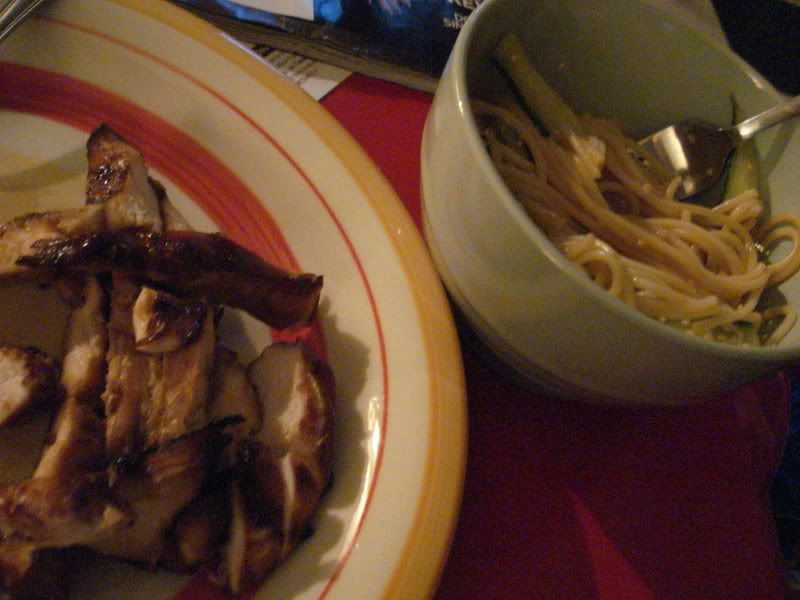 This was hilarious, I had a recipe to make 'Chicken Satay' and instead of following it I make Chicken Teriyaki from memory.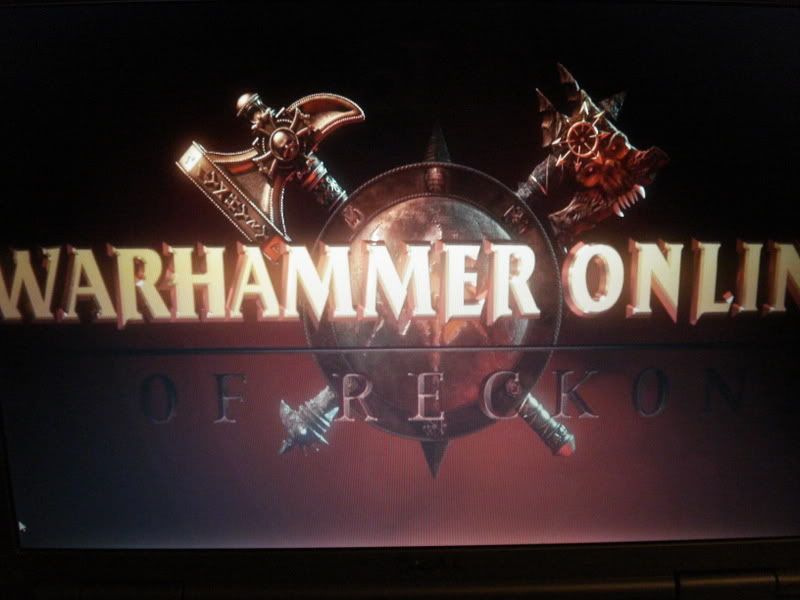 After the original release date I finally get around to buying, installing and playing
Warhammer
- it's quite a fun game. I actually missed the Mythic style of mmo's. Bonus: You can RvR right away!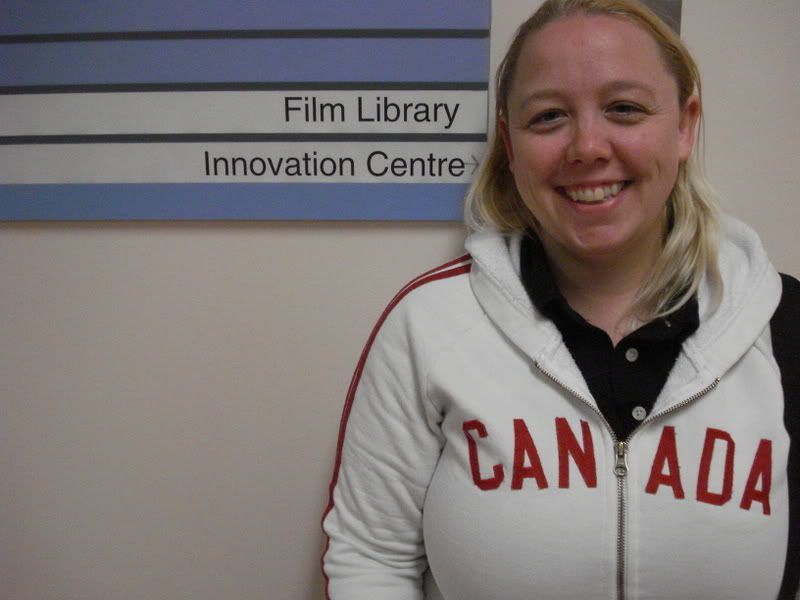 You won't believe where this is, hehe.
Participating in a fire alarm led to free ice cream. People were there in droves. It was sad how many people left early to take the elevator instead of the stairs. Yep, taking the elevator really is great prep for an actual fire.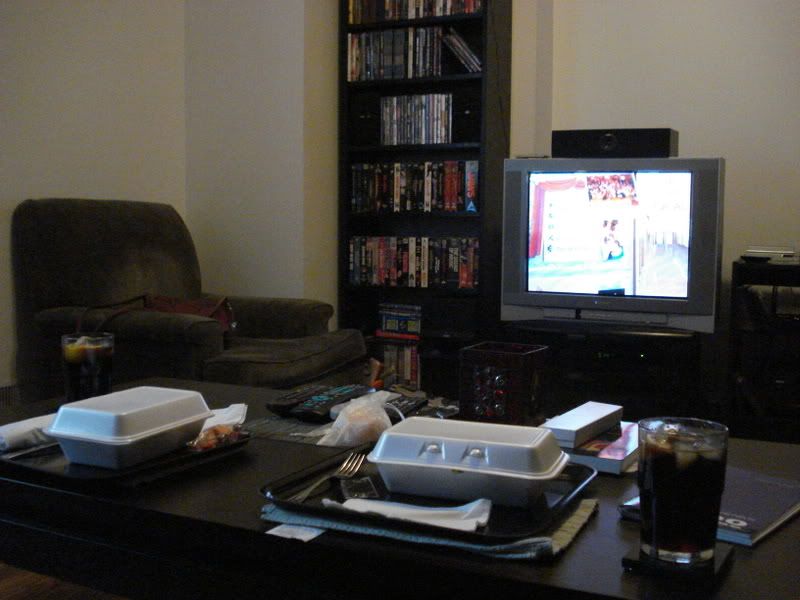 Hanging out with
Jamie
watching
High School Musical.
Fun times!
Oh the nerve! Neighbourhood cat *lounged* outside where my cat was all 'meh'ing and scratching at the door. Unbelieveable!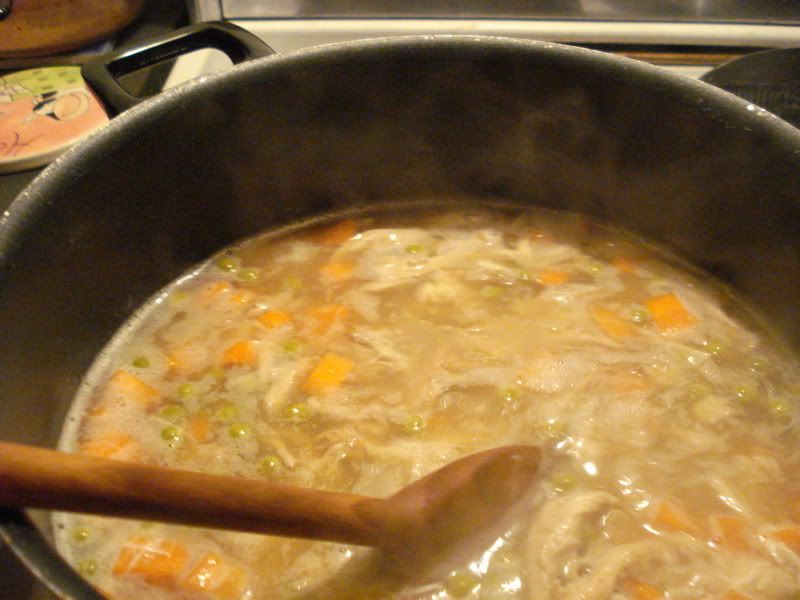 Homemade soup is a good thing!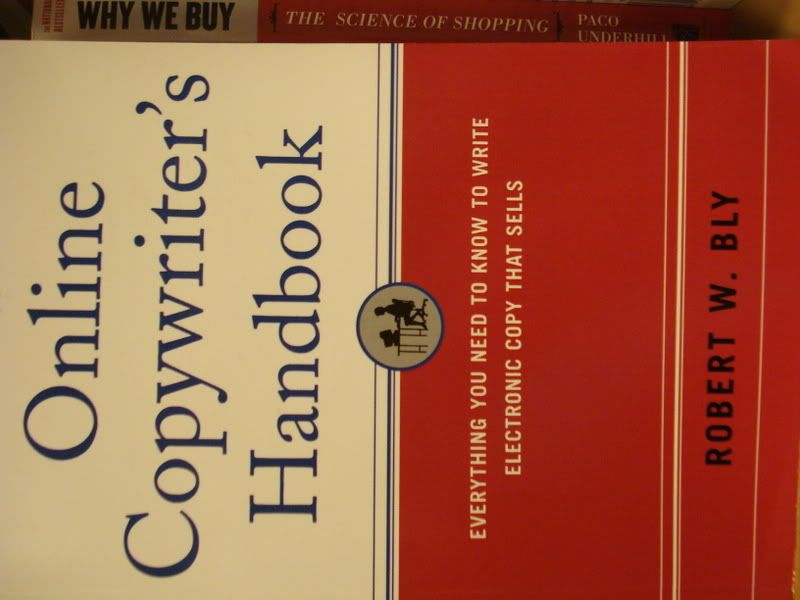 This is the only picture I took that day. I did it to look up the book, which I haven't actually done yet.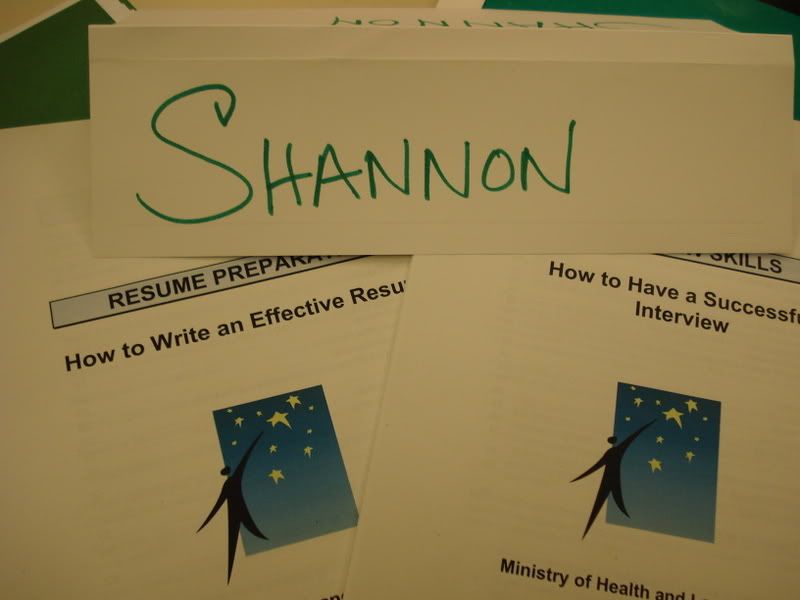 Resume and interview workshop on a work day. Kinda odd but good that I get to do that for work?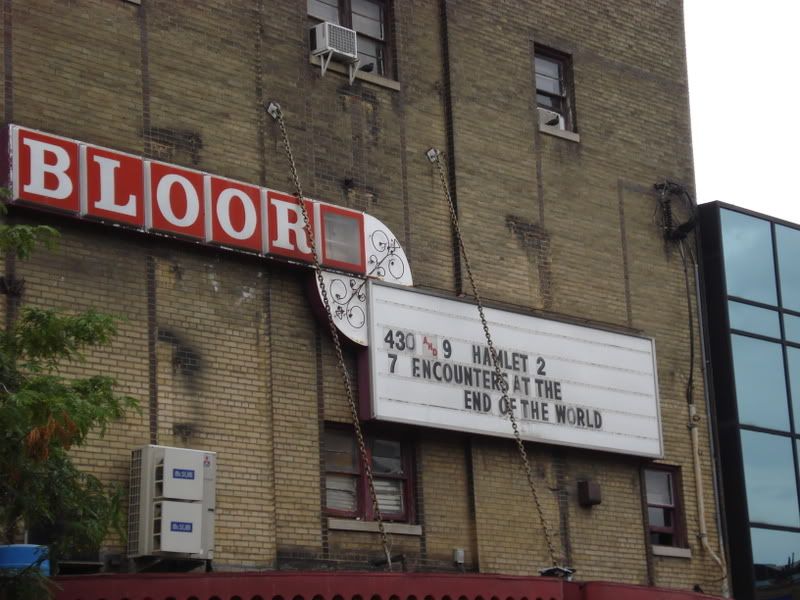 Saw Hamlet 2, unfortunately it wasn't brillant.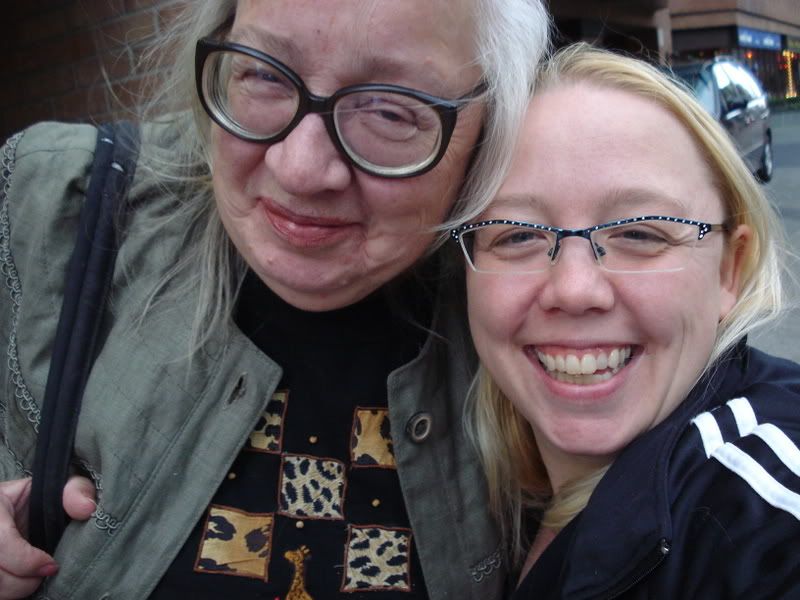 Lunch with Mom!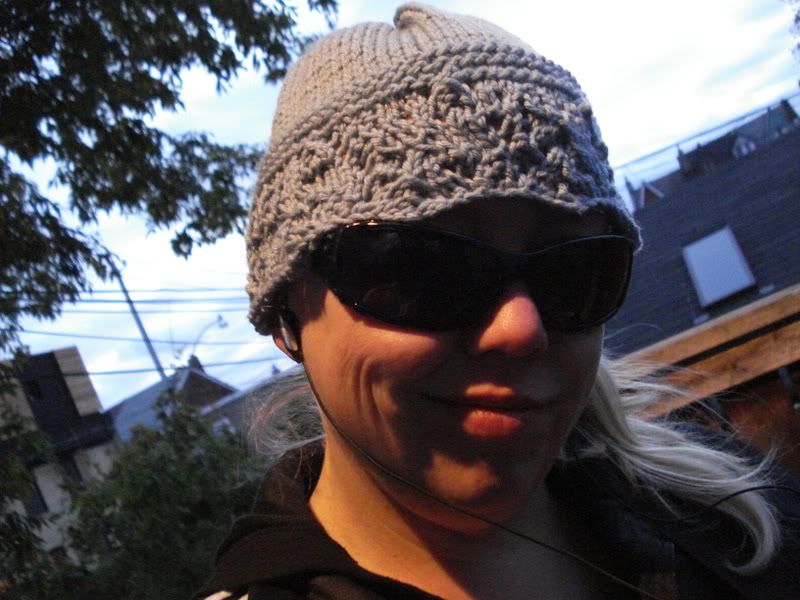 My cool new hat that I knitted! It's funny I'm all excited that it's colder out because I can knit stuff, lol.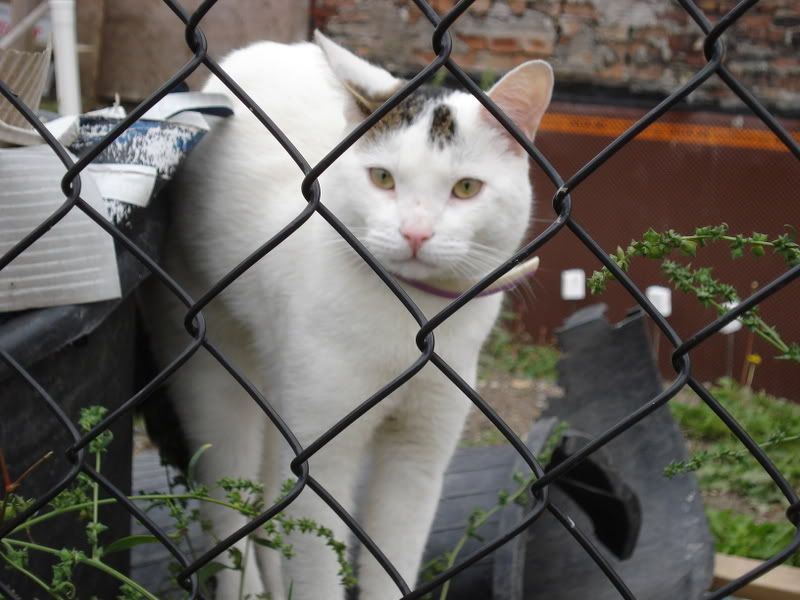 More neighbourhood cats. This one is a little reserved, but was friendly threw the fence.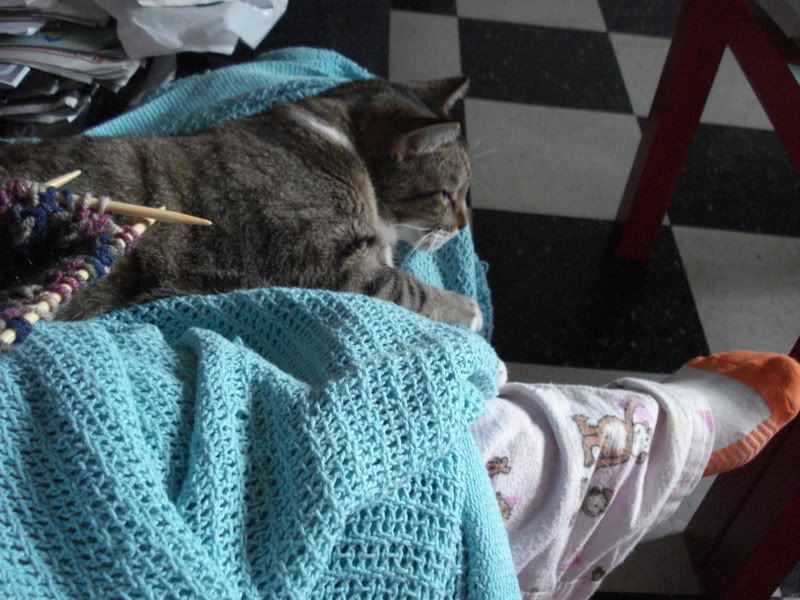 Ah, Sundays. Leisurely mornings, knitting, drinking tea while someone takes a nap (after running around all night - and nope, I'm not talking about me!)
There is still time... To join in on the 365 Project, See
Jamie's
post on
Project 365
for all the details.