101 update #94 in lieu of 90-93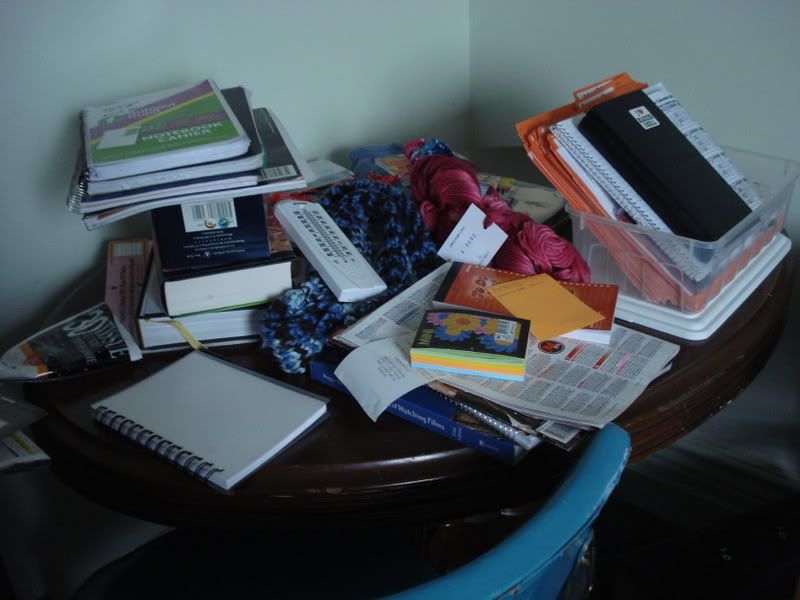 Hello bloggies! I can't believe it's the 7th of the new year and I've not posted yet. Nothing like starting off the year procrastinating. I kept feeling like I needed to have some kind of huge ambitious plan or amazing insights to post but there just weren't a-coming so I decided to stop putting it off an get back to posting. If I have revelations - I can always post them later!
Big news is one of my epic tasks is complete! #7 - See 1 film a week in the theatre for a year is now is at 52/52! What a mammoth feat! See
full film list with links to reviews here
, see
my thoughts on the experience here
. Overall it was very worth it and I'm thrilled I did it. Only now have I spend 1 full week not at the theatre, and I tell ya - I missed it!
I think that is the only 100% complete as of recently. I admit I'm getting a little freaked out. The whole 101 experience comes to a close Dec 1, 2008 and I'm concerned it won't all be done! Oh no, Mr. Bill! Not to self, take lessons from the cat. He appears *not* to be worried.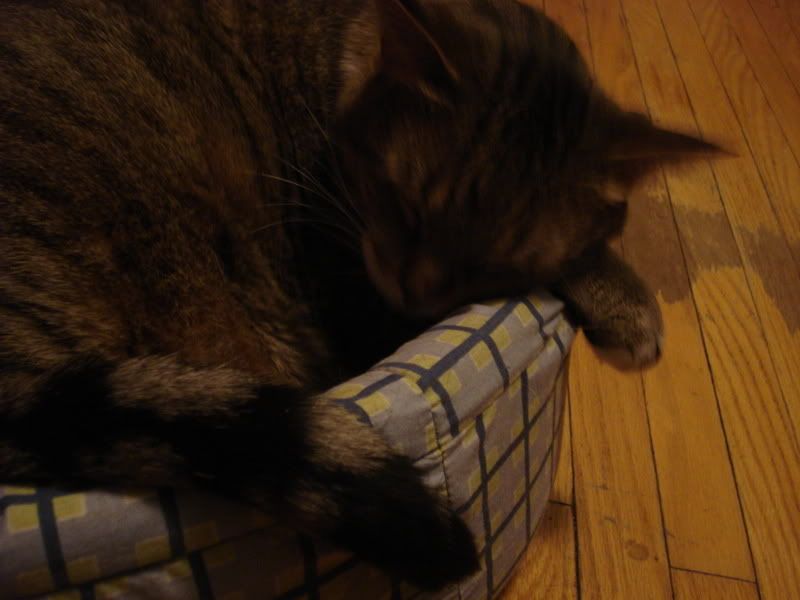 #38 - Keep a plant alive from 'The Auction' from one year to the next. They are all alive! I'll have updated pics up soon. So far the spider plant and the ivy-like one are doing the best. Aloe is strong, as is the single shoot one. Violet is a little not the best but it's alive.
#21 - Save a part of every paycheque - done!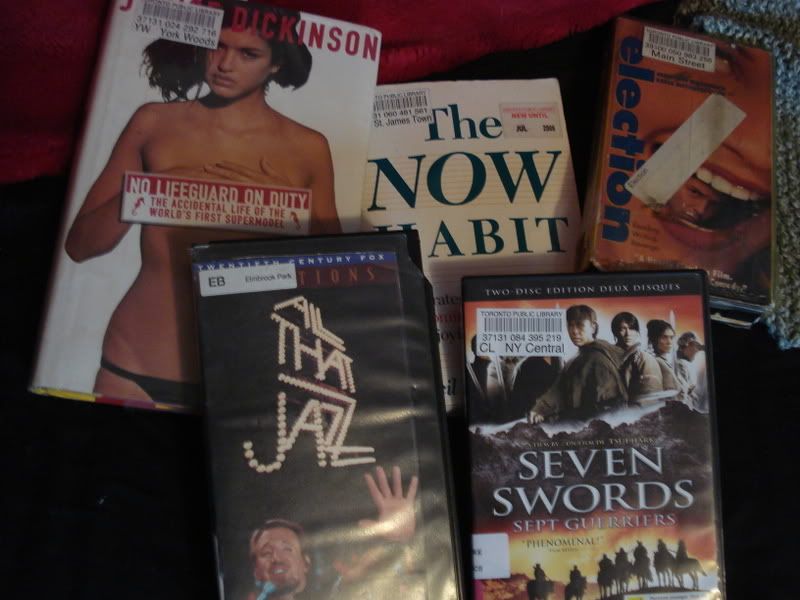 #94 - Read every day - done!
I read and finished both
Harry Potter and the Deathly Hallows
by J.K. Rowling and
The Golden Compass
by Philip Pullman in December. Now I'm on to the Janice Dickinson autobio
No Lifeguard on Duty
, and
The Subtle Knife
by Philip Pullman. I've also discovered
Library Thing
which has been a lot of fun. See
my library list here
(it's actually books read, I don't own' em all!)
#92 - Learn/Discover something new every day
Monday Dec 31/07-
December I didn't keep track of my learning but I bet it can be delved by the
visuals I captured each day
.
Tuesday Jan 1/08
- my crock pot it too small to make chicken soup in it, but that wasn't going to stop me from making homemade chicken soup!
Wednesday Jan 2/08
- I got a lot done last month over at
Movie Moxie
Thursday Jan 3/08
- Sanskrit is still a
spoken language
.
Friday Jan 4/08
- I can eat carrots aggressivly, who knew?
Saturday Jan 5/08
- where the tomatoes with spices are in the grocery store
Sunday Jan 6/08
- A film I thought I knew nothing about was already on my 'to see' list. Look how smart I am! Kinda...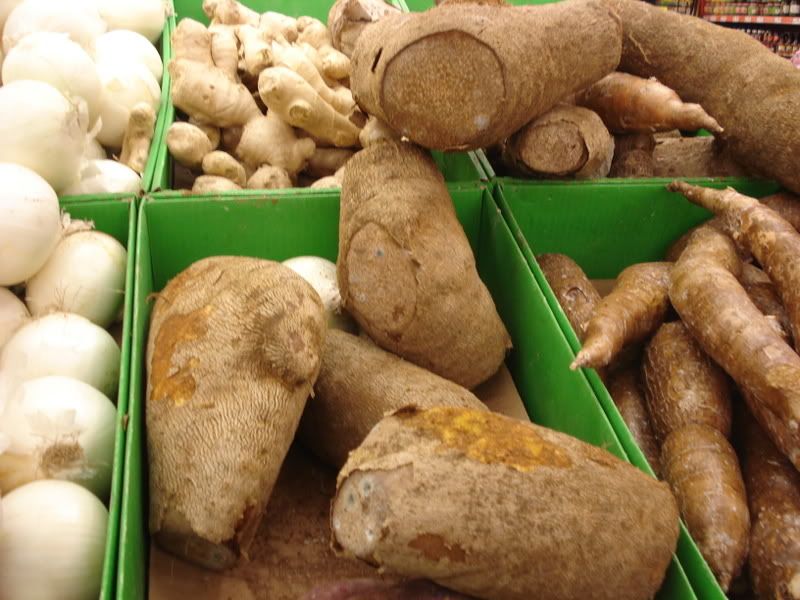 For my full 101 list, look
here
.