SPC November - What I Wear 2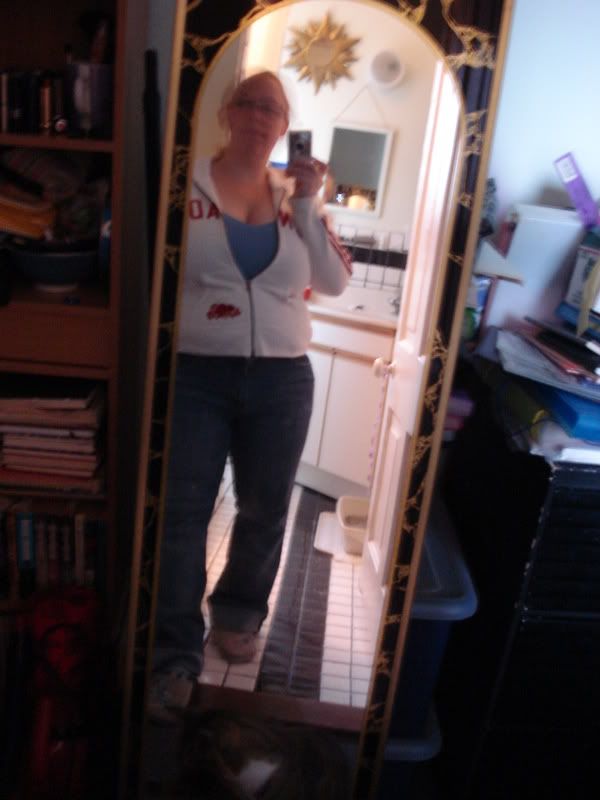 Me at home. These are perfect digs for home, comfy jeans, t-shirt and a warm zip up. Fun stuff. They are also pretty much only for home because all of these are just a mite too wee, but I still like them. But, if I wore them outside it would be a lot of tugging to keep them at bay!
Ok, that is 2 weeks in a row at home... time to venture out!
Click
here
for more Self Portrait Challenges.
Click
here
to visit Planet Shannon.