Some weekend relaxation...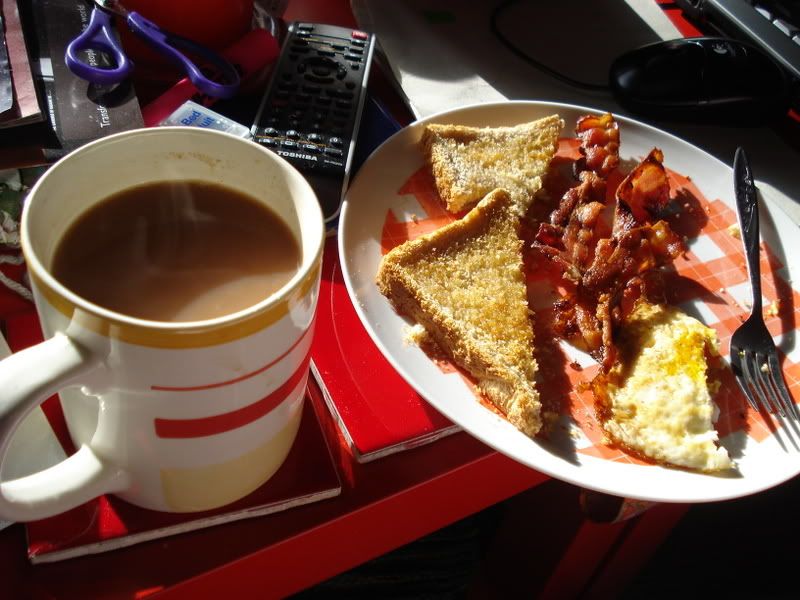 In between screenings and gaming I had some time to have a nice breakkie with am, which is always nice. I also found out the coolest new feature in podcasting - chapter stop points! I just discovered a new podcast called
Errata
, a film podcast that actually had visual stop points with titles and pictures to let you know which film or what aspect of the film they are talking about. I totally love this feature (and this is the only podcast I've seen use it so far although some provide a time breakdown), becuase so far the only thing that drives me crazy about film podcasts is that people don't turn off their internal spoiler button. I know it isn't always easy to do, but some times we don't want to know what the pivotal scene is, or that 'he died' or that there was a twist ending, etc. Anyhow, it's a pretty good podcast to boot so that was nice to discover as well!
Have a lovely Sunday! Oh - and it's the Santa Claus Parade here in Toronto so keep that in mind if you are out and about.