Random 'round the house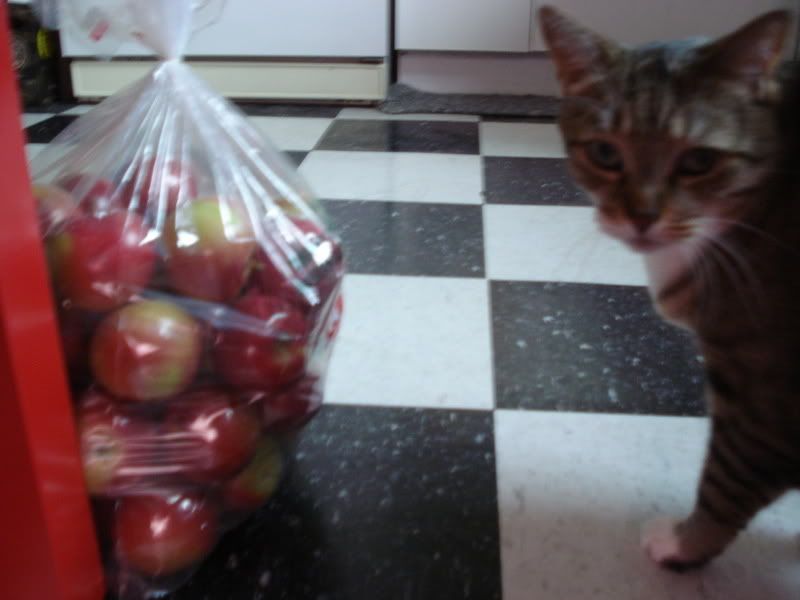 The biggest bag of apples in the world! I thought it was 3 lbs, but turns out it was 3kilos (more like 8 lbs). I'm shocked they hit in my bag. Time to look for a good pie recipe! I had to take a pic with the cat so there would be some scale, although - he is a pretty fair sized cat.
It's also getting chilly and snowy around here which means lots of opportunity for fun winter pics... check out these icicles! One of the two actually fell off while I was taking the pics. I guess it's a warming up.