101 in 1001 update #87!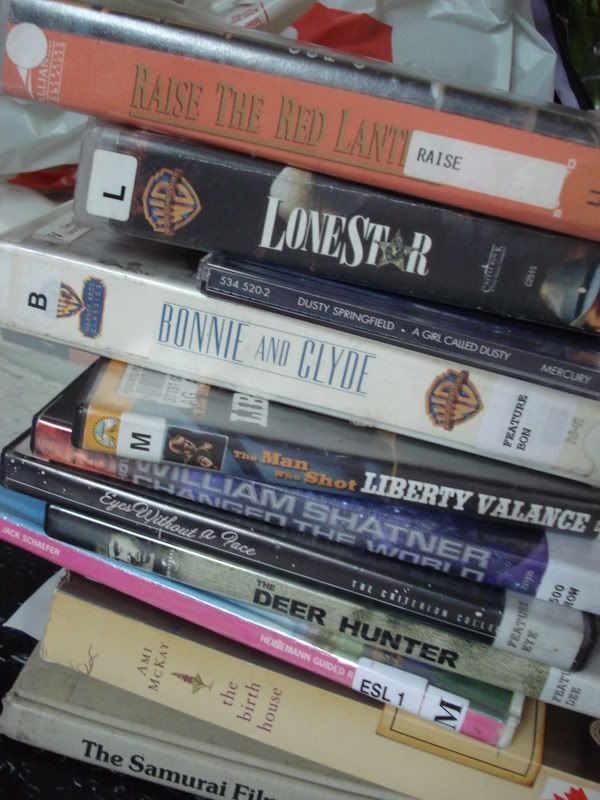 Another Monday, another update! And now that I'm doing
NaBloPoMo
it counts for that too -wee!!! So, here are the updates:
#7 - See 1 film a week in the theatre for a year
isup to week 45 with
30 Days of Night
.
I've gotten that review up to which gets me even closer to #14 Write something about all the films I see (for the first time) throughout these 1001 days, and considering I'm doing NaBloPoMo over at Movie Moxie I hope to keep on making a dent in those reviews!

#38 - Keep a plant alive from 'The Auction' from one year to the next - so far so good, here are pics on 3/5. The other two are alive too, just didn't make it for their picture taking session today.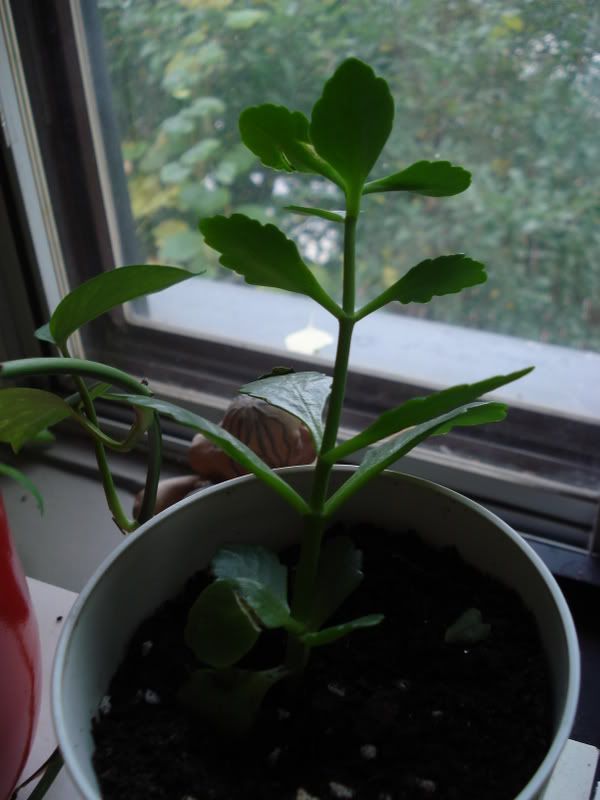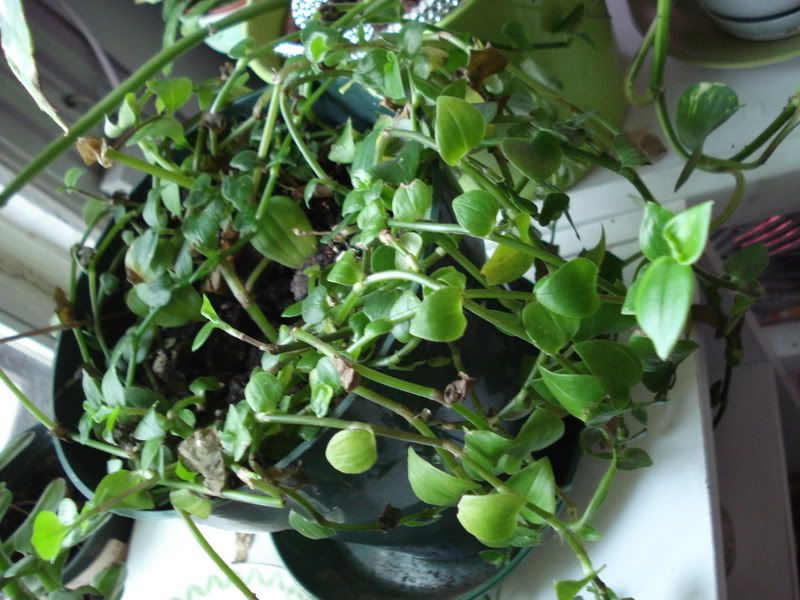 #21 - Save a part of every paycheque - done!

#94 - Read every day - done!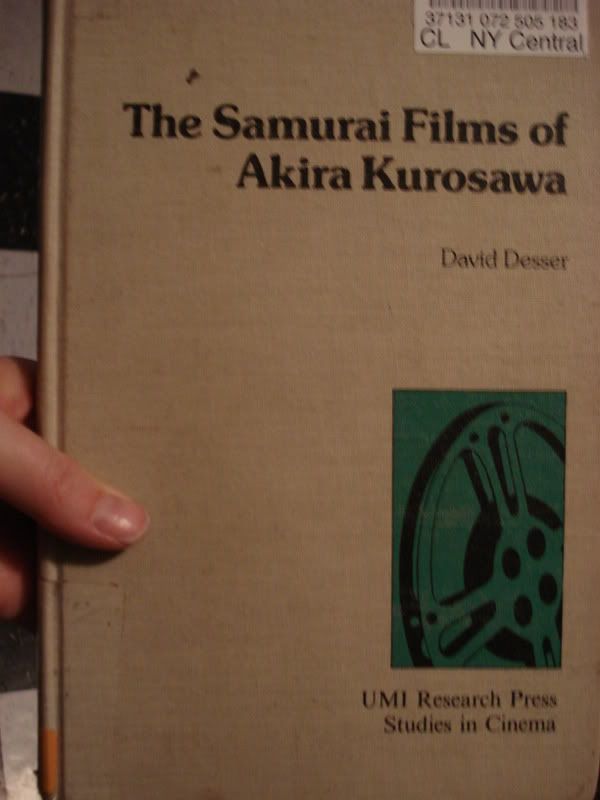 I've been reading film books mostly, Pauline Kael's 5001 Nights at the Movies and The Samurai Films of Akira Kurosawa by David Desser - which is sooooooooo academic. It's been a while since I've seen 1 sentence with 3+ words I'd have to look up. On a side note, I found this cool article from Nell Minow's site about David Ansen's, a critic who has kept track of all the films he's seen on a paper list. Can you imagine? I think it's just the coolest! I have mine in Access but on paper - that's so cool.




#92 - Learn/Discover something new every day
Monday Oct 29/07 - where the closest post office is to work and it's fast service - yay!
Tuesday Oct 30/07 - if I wake up at 7 and feel awake get up GET UP ! Don't think 'just five more minutes'...
Wednesday Oct 31/07 - Cabin Fever is actually a pretty good movie!
Thursday Nov 1/07 - It's NaBloPoMo not NaNoBloMo!
Friday Nov 2/07 - Ride with the Devil is sooooooooo not a western movie
Saturday Nov 3/07 - I love stockinette stitch! (see below)
Sunday Nov 4/07 - if you make soup you can take the cooked meat off when preppin it (thanks Jamie and my Mom! of course I didn't do it that way... lol)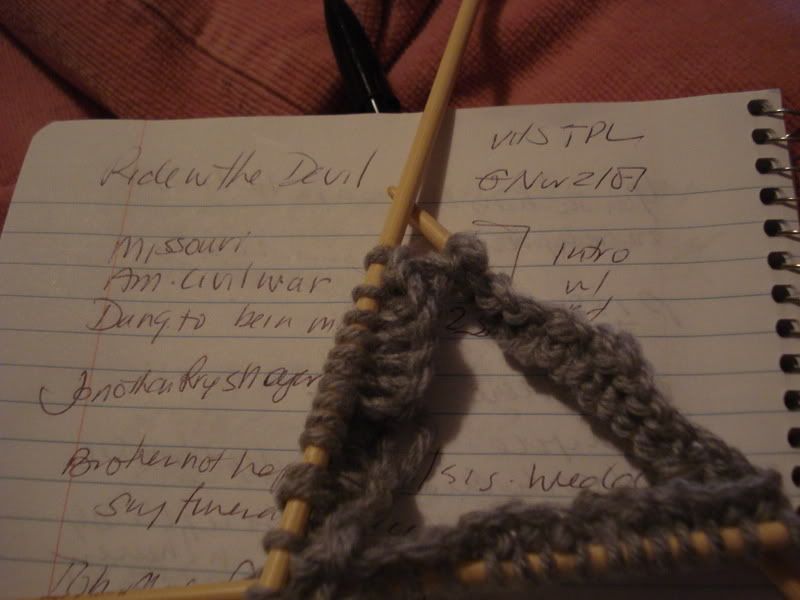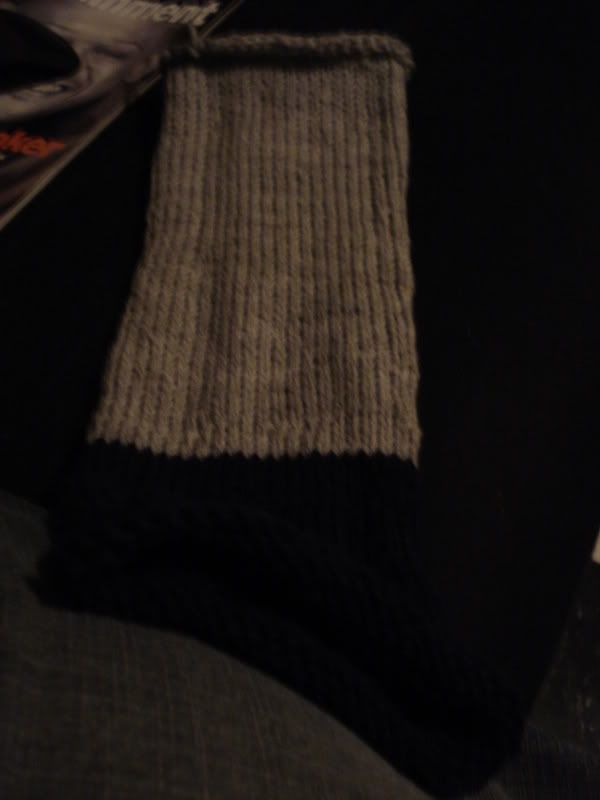 For my full 101 list, look here.