Landed!
As many of you know I've just gone through the process of moving and what a process it was! Every time I move (and I am not planning to again for a long while!), I wonder to myself - how did I end up with all this stuff? This time it wasn't quite as bad and I did a fair amount of purging which I think is always a good thing. Of course I think it's a good thing because you make room for more to come in! And there you are again, with the same amount just different 'actual' stuff. hehe. That's ok by me.
So, those who'd like to hear the moving story, tuck in as here it is.
We begin with the mammoth box of boxes. Lucky me, I found this on recycling day just across the street and down a few houses. It's a good thing it was that close because it was so big I could easily fit in it. Well, if it was empty that is.
I had quoted the movers that I had 'about 50' boxes. Now, they always ask this, and I never actually know, so this time I decided to count by numbering the boxes. Then I got to 50 and looked around thinking, wow, there is a lot more than that. So, being as paranoid as I am thinking they would notice the numbers on the boxes and figure out my plan, I started numbering from 1 a second time. I got to about 19 the second time and just stopped. I think I ended up with around 80-85. Most of the boxes were really small though!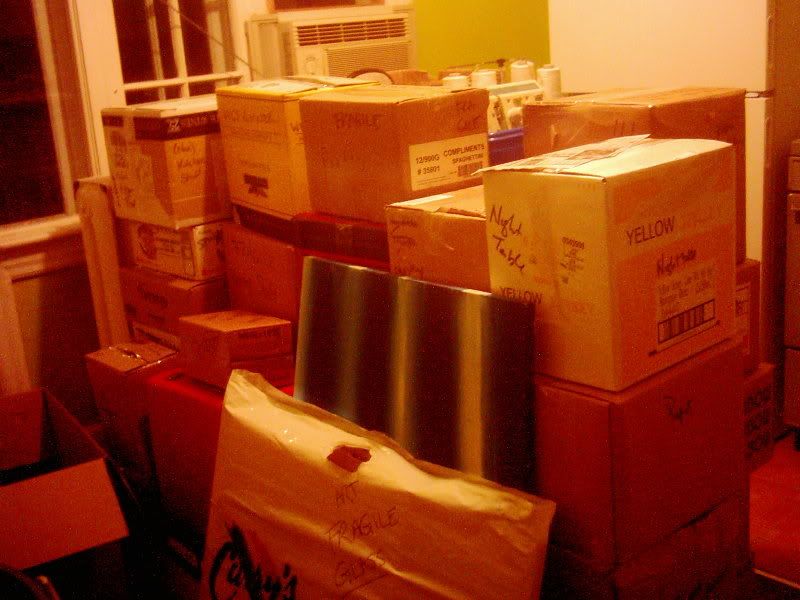 I ended up being done the night before around 10pm. That was a first! I guess either I do have less than I thought or I've become a really good packer (go Green Bay, burr Green Bay!). I think I have it down to a very organized system. I've moved this lot of stuff a few times so I know what fits in what and what goes in a box, or a bag. As long as I can find a box that is just the 'right size' for the Cake Tray - I'm good.
So, .. here we are - same boxes, but different location! It's almost like magic!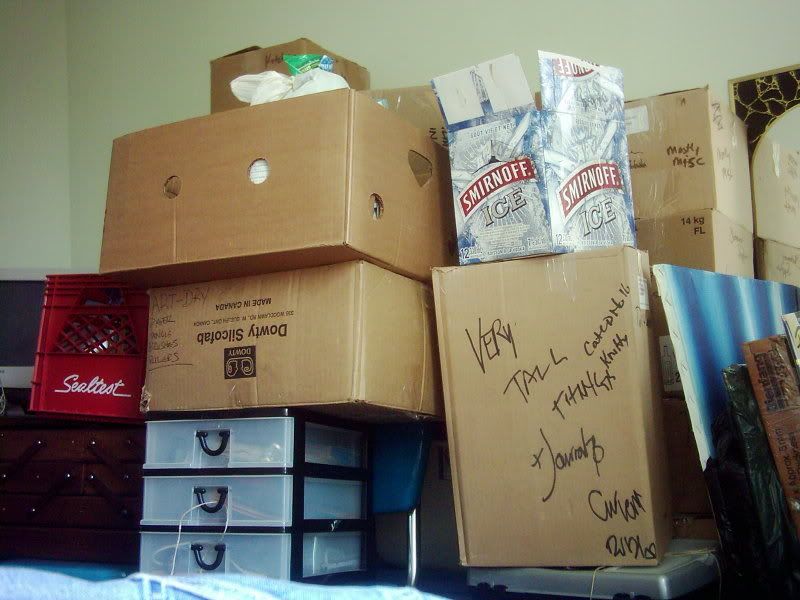 Upon arrival I went through so many moments. It's smaller than I remember, it's bigger than I remember. Where are the outlets? There? I swear I saw one there? Where's the cat? Where's my sewing machine? Why the hell did I paint a 6' tall painting. Dang, it's hot. Oh my what was that sound? Oh look at all the windows! Etc, etc... And finally it was all in!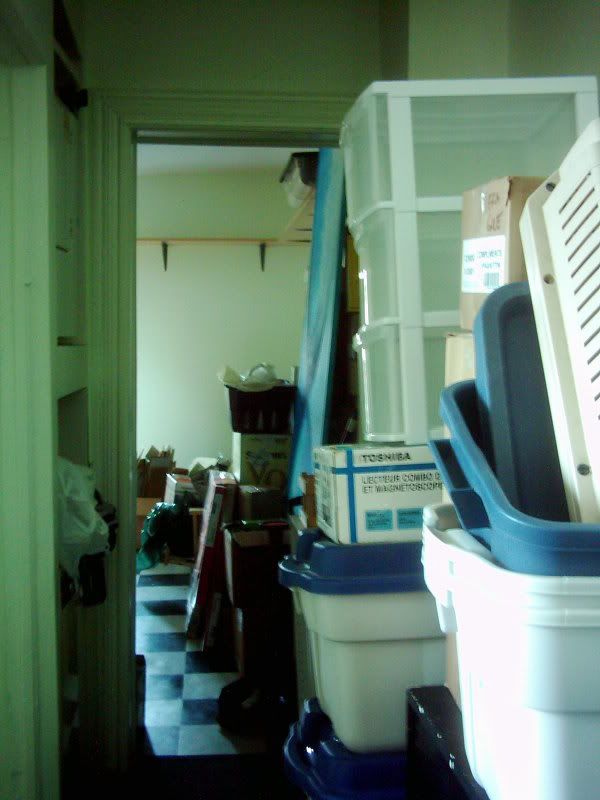 After getting so food and putting the essentials together:
(and other essentials). I was done. I was actually done before that.
Jamie
& Justin were very lovely and put together my new futon because I just was out of it. A big thank you to them! For than and everything, they were so great! So great that we had to get the flock outta there and wind down with some beers. Yay for beer.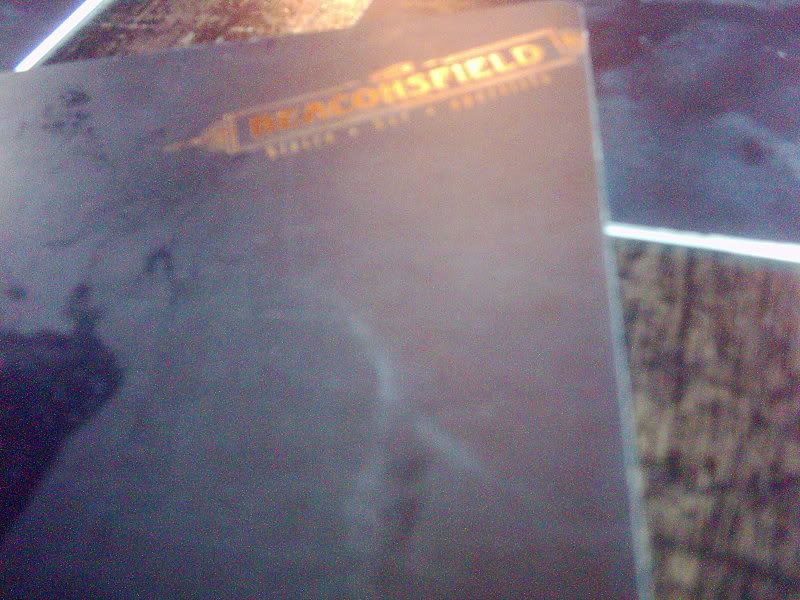 That was it for that day I tell ya! But the unpacking kept on going (and still continues, hehe).
Jamie
came by and helped we get organized and get stuff pretty! Thanks
Jamie
!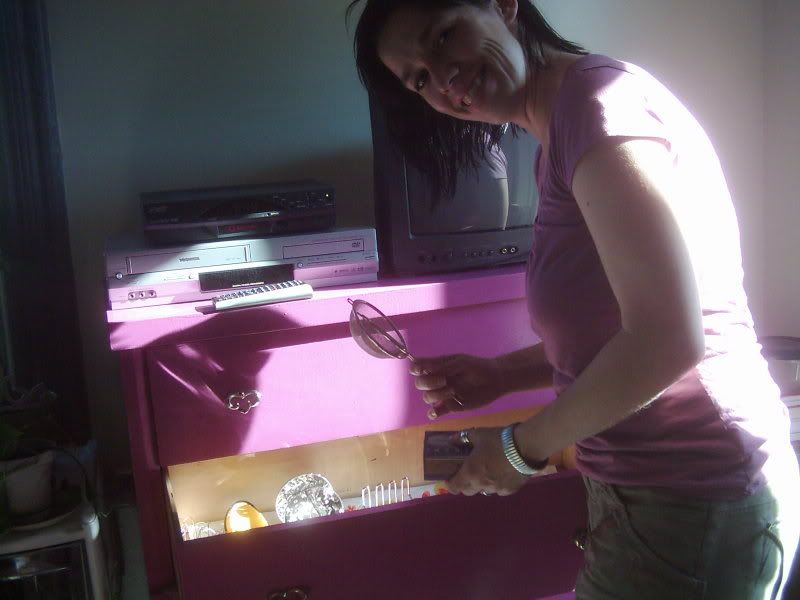 Now, it's really starting to come together and I've got the front room almost completely settled: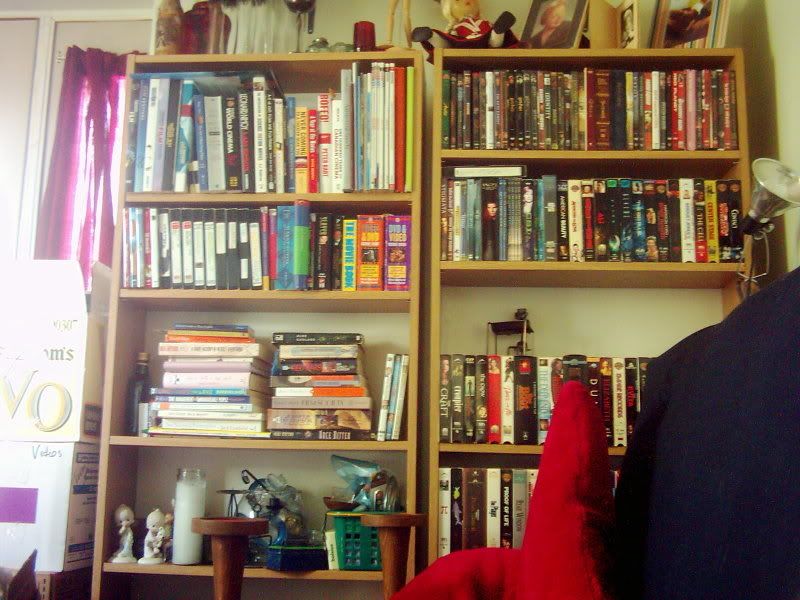 And a lovely sunfilled space for my plants: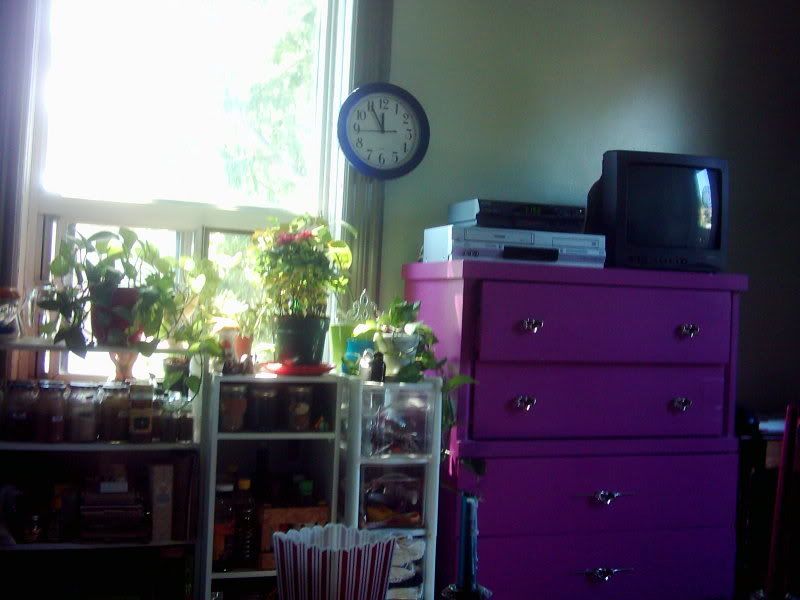 The furry one has settled in nicely. He is so relaxed. I don't think anything phases him. Here is is under the table.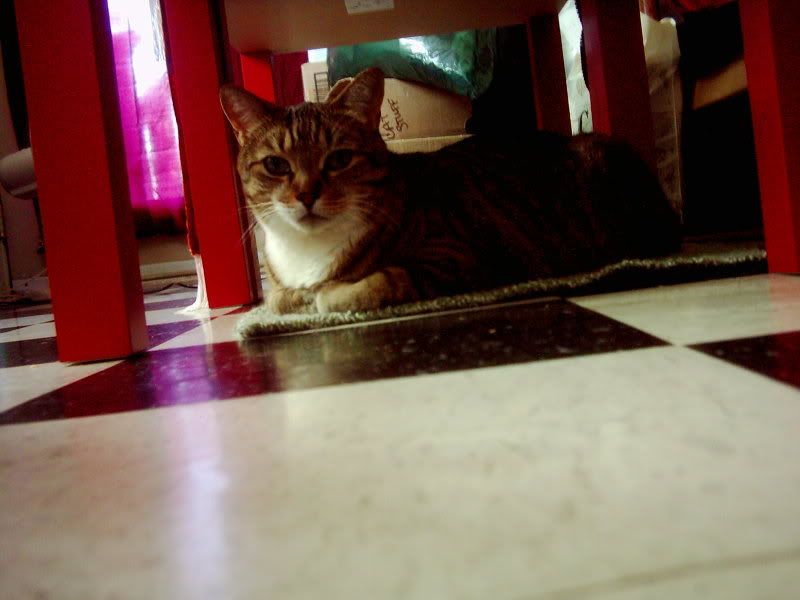 And here's me under the table!
Well that is the story so far, I hope you enjoyed it!