101 in 1001 update #75
Another week and another update! It's funny I read somewhere about why you blog? And I think one of the main reason I keep (this) blog is keep myself on track with my 101! I think - I must learn something, I must keeping getting to the movies I will (one day) post some more film reviews! I also keep it to share pictures and ideas with people! This is a little window to my world. Hm.. how about this is a BIG window? Maybe it is little.. anyway.. on to the update!
Two more completed task! Woot!!
#71 - Go swimming
and
#74 - Go to the Spa
. Seems fitting for my 75th update to have tasks in the 70's complted! That puts me to 45/101 and I think I still have a few to post about.


#7 - See 1 film a week in the theatre for a year is well over the halfway point with week 33 screening of Hairspray. OH my - it was sooooooooooo good. Highly recommend it. Highly highly. Totally positively infectious but not fluff, it was a great movie.

#38 - Keep a plant alive from 'The Auction' from one year to the next. Berry still looking ok! He's in that big land of lots of plants. I have a newer pic but not yet uploaded it and now that I plugged in my iPod I'm feeling to lazy to upload it now, lol.




#21 - Save a part of every paycheque - done! Weeee! Savings feel a lot different when working towards a specific goal, I'm not sure I'm totally digging the difference though. I mean I planned it out and projected things and now I feel like I HAVE to save 'x' amount or I can't do 'y'. Before it was just shuttling it away and then later like 'poof' a gift! Maybe I'll go back to that method in a bit.

#94 - Read every day - done! I'm currently reading Harry Potter and the Half Blood Prince by J.K. Rowling as well as Money Book for the Young, Fabulous and Broke by Suze Orman. So far, I'm really enjoying both of them.

#92 - Learn/Discover something new every day
Monday Aug 6/07 - how to use the laundry machines in my apartment!!!!!!!!
Tuesday Aug 7/07 - garbage day changed, doh
Wednesday Aug 8/07 - Filmspotting is a great podcast
Thursday Aug 9/07 - spelling: installment - it came up as error but my trusty Gage dictionary says 1 or 2 l's is correct. Take that spellcheck!
Friday Aug 10/07 - def: tiddler - n. very small fish, adj. tiny, informal - slightly druck
Saturday Aug 11/07 - does questing in WoW count?
Sunday Aug 12/07 - I got too many films out of the library to watch them all today - oopsies!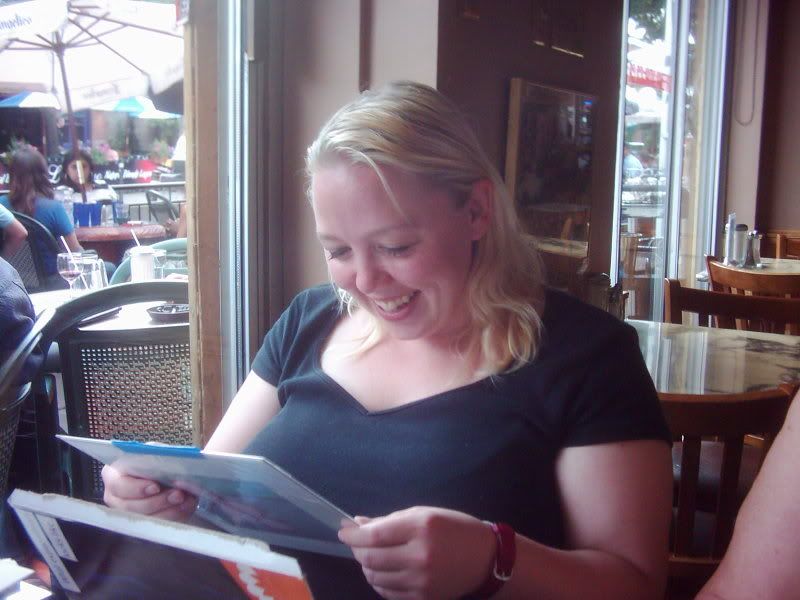 For my full 101 list, look here.