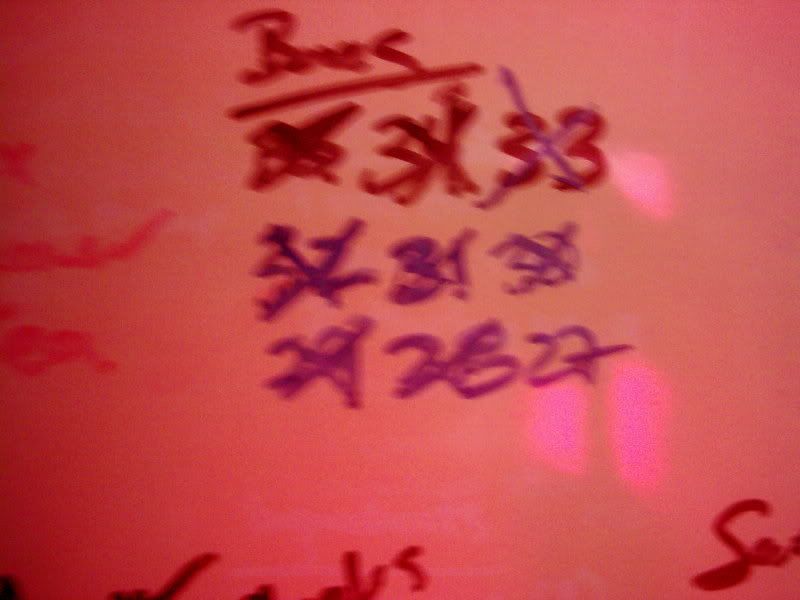 Apologizes on no update last week. It's been a whirlwind here, still unpacking as well as starting to make the major preparations for this years film fest. In a few week's I'll be able to say I've completed the #1 thing on my 101! Very exciting. For now I'll settle for getting more unpacked. Above is my 'boxes left' countdown.
#7 - See 1 film a week in the theatre for a year
has 2 submissions this week with #34 being Transformers and #35 being The Last Legion. I was not over the moon about Transformers, it's funny I think every guy friend I have asked me about it and whether or not I'd see it. The Last Legion was ... mostly confusing, but not a bad way to spend an afternoon. I have to figure out what I'm going to see this week.. and when!
#38 - Keep a plant alive from 'The Auction' from one year to the next.
Berry is still alive but not looking the best. We are about 1 1/2 months away from the 1 year mark. I wish I knew what I could do to make him thrive instead of just survive.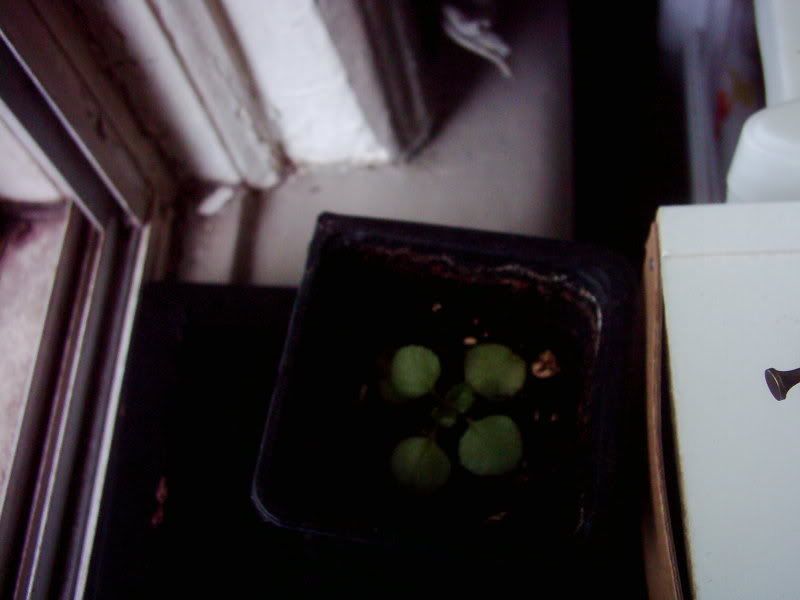 #21 - Save a part of every paycheque
- done x2. I think I might hit a bit of a snag on this one. I did a little miscalculation and I can continue to save but I'll end up needing it soon. I'm not sure what the best way to handle it. And, FYI - whatever I've saved I've ended up spending. I'll eventually be saving to save long term (in less than a year if all goes well) but currently the saving is usually for a specific short term future goal. Man, can you tell I've been reading finance books?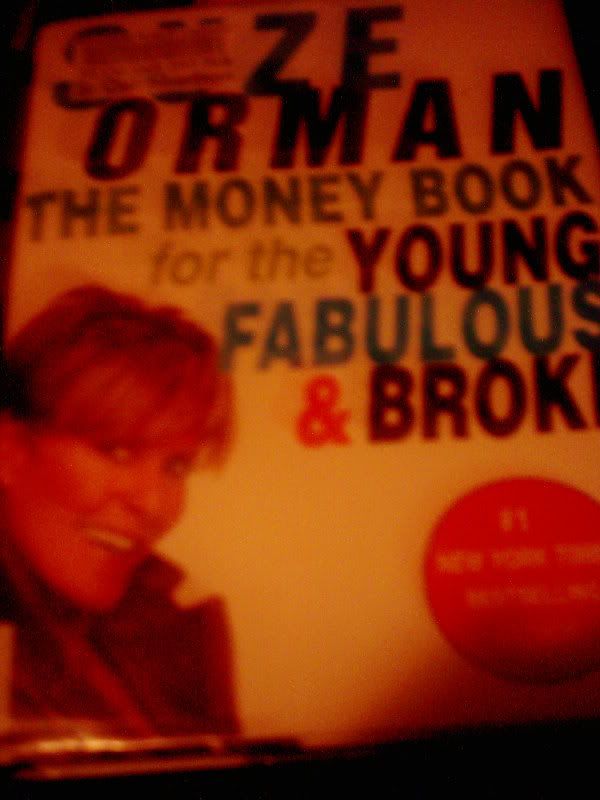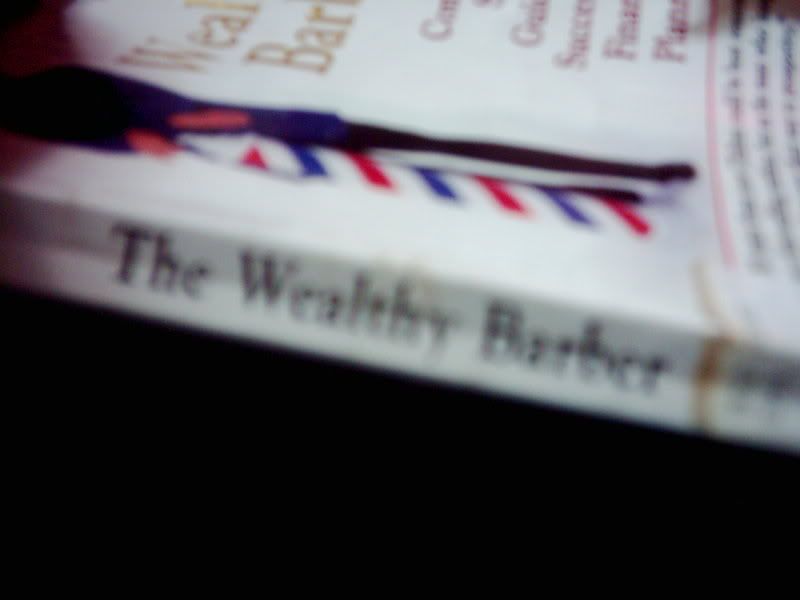 #94 - Read every day
- done! I'm still reading
Harry Potter and the Half Blood Prince
by J.K. Rowling but sorta put fiction on hold for a moment. I finished a slew off finance books including :
Money Book for the Young, Fabulous and Broke
by Suze Orman (great, but it has a lot of US info which doesn't apply for me. This did make it for a faster read). I also read
The Wealthy Barber
by David Chilton (thanks
Suzie
!) and
The Money Book : A Survival Guide For Canadians Under 35
by Kevin Cork. I'd recommend the Wealthy Barber, and if I found a pen to do a Sudoko I would have passed up finishing The Money Book - it's really for smark alex-y guys I think, and not for me. Some of the comments I thought were innapproprate, be they gender stuff or talking about when you'd 'kick the bucket' or what have you. I read these types of books for information, not for wit. It did have some good info, but wasn't for me. If you liked
Bubba Ho-Tep
, this is the finance book for you.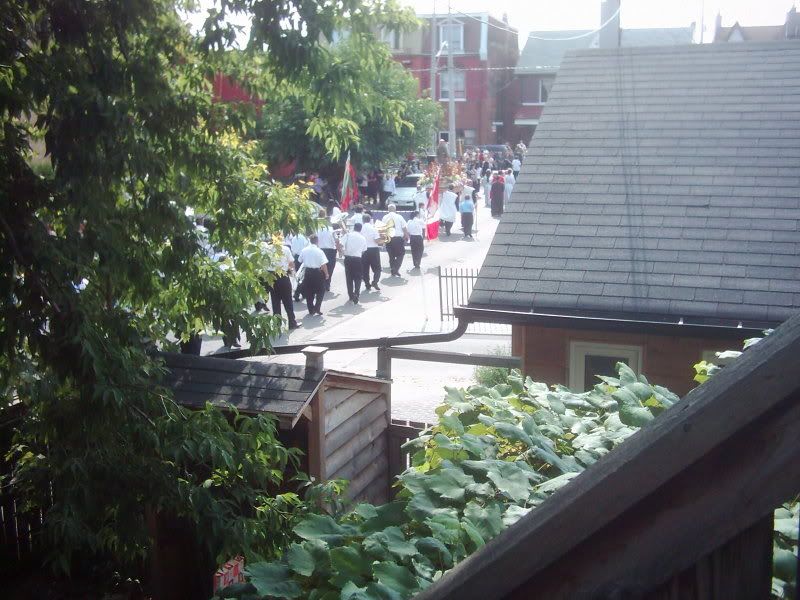 #92 - Learn/Discover something new every day
Monday Aug 13/07
- oh, you so don't want to know
Tuesday Aug 14/07
- that
Second City
is awesome! Thanks Danette!!!
Wednesday Aug 15/07
- the reason my new computer is delayed, sigh.
Thursday Aug 16/07
- good financial site (it's US fyi)
http://www.suzeorman.com/
Friday Aug 17/07
- nothing noted, although somewhere around here I saw that I'd inspired someone to see films they'd never seen! See post
here
.
Saturday Aug 18/07
- even though I saved a little here and there I still spend all I had eventually!
Sunday Aug 19/07
- you never know what's going to come down the street (see pic of parade)
Monday Aug 20/07
- nothing noted, oops. Sometime recently I learned that the phrase "In case you didn't happen to notice it, I'm one hell of a gorgeous chick!" which I think of from a song from My Life with the Thrill Kill Kult is actually from a film: Midnight Cowboy
Tuesday Aug 21/07
- term for the current time period (2000-2009) as the 'noughties'
Wednesday Aug 22/07
- confidential
Thursday Aug 23/07
- checked out Tasty Thursdays with my Mom, learned how to use my new camera!
Friday Aug 24/07
- Tax returns are so the win. I really wanted to hang on to mine to get some clothes and I finally did!
Saturday Aug 25/07
- ordered WAY to many things from the library, I so don't think I'll be able to watch them all
Sunday Aug 26/07
- Many things about cats such as: They don't meow in the wild, they learn to talk from humans. Ok, I kind of knew this and I felt like hiding when the judge mentioned is as it totally confirms that I taught
Jamie's
cat to talk, and I'll never live it down. She's a morning cat too... oh, if I only knew then what I new now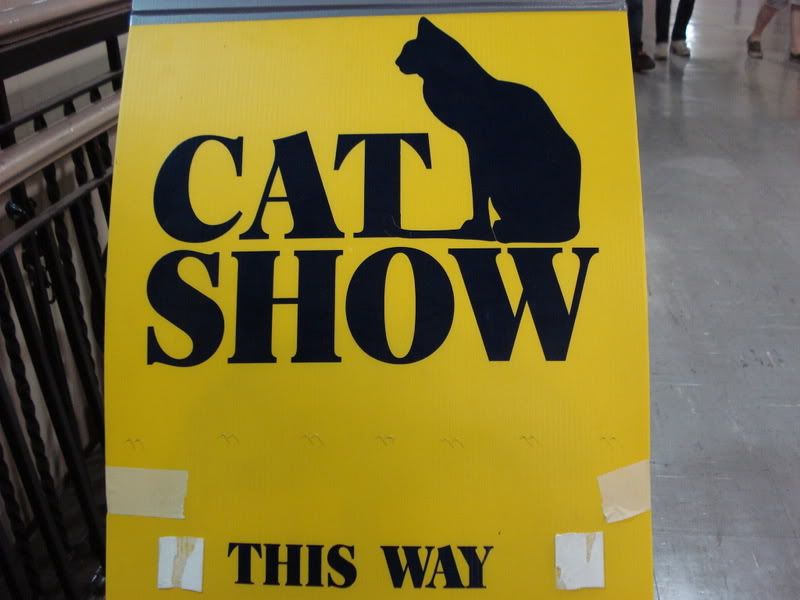 For my full 101 list, look
here
.