SPC: Water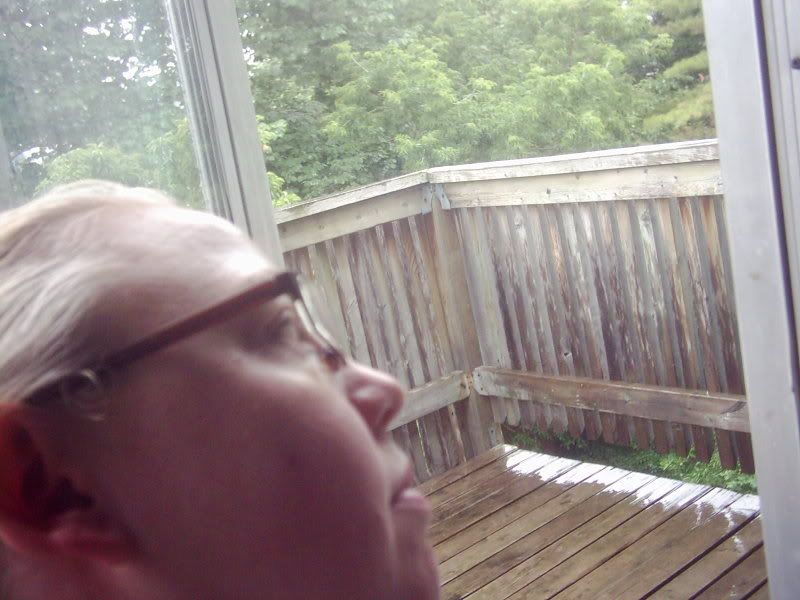 Got caught in the rain on the way home on Saturday and here is me peeking out to watch it even though I already got home. It's funny, I never would have thought that waterwould be one of the elements I really connect to but it is. Not so much the rain but being *in* water I love. This week I went to the spa with
Jamie
and enjoyed the water therapies and she said any time she sees me in water she thinks 'water baby!". I would freak everyone out by running straight for the water when I was very young and jumping in. Although I did take swimming lessons, somehow even before that I always knew how to swim... I just knew what to do. I guess I was a water baby!
Click
here
for more Self Portrait Challenges.
Click
here
to visit Planet Shannon.