Card of the Day: Six of Pentacles - July 4/07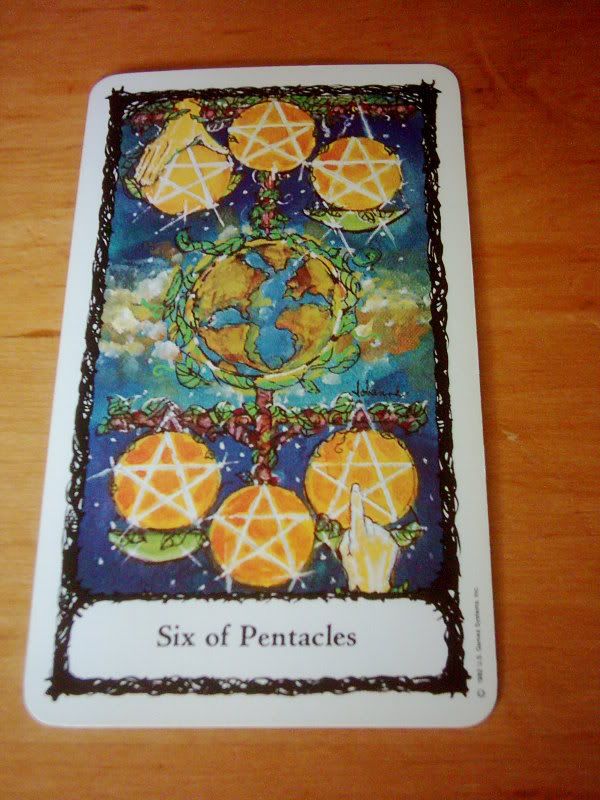 Ah, pentacles. I usually like getting them! Looking at this one what strikes me is: lots! Like there is enough to go around.
Let's see what
Understanding Tarot
says: "...means that The Querent is a generous person who likes to help others and to show care and affection. An act of charity or the payment of a karmic debt are also possible interpretations" p.114
Ironically this interpretation reminds me of one of the reasons sometimes I don't do my cards. To be frank, I know this about myself so it leaves me feeling like saying "and so...?". Of course I can look towards be particularly like this today, or do a self check saying I think I'm like this but am I really doing this? I'm not sure. I did buy a jade plant today though, if that means anything.