Card of the Day: Five of Cups - July 12/07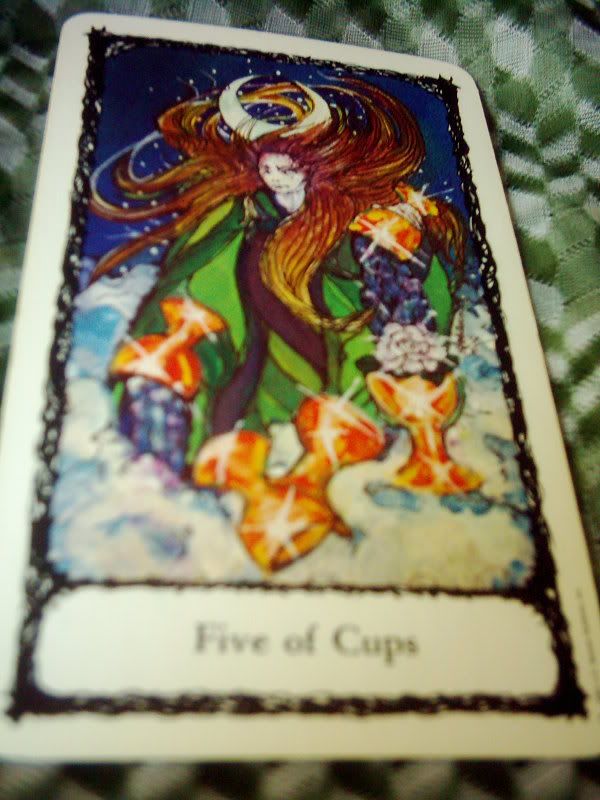 Wow, this is the first dup I got, and I only a few days apart. Albeit this time it was upright not reversed. My instint when I got this card was that it meant: Whatever happens, don't let it get ya down.
Let's see what
Understanding Tarot
says (p. 110)
"The Querent's cup of happiness has been upset, leaving the Querent dwelling upon what has been lost and feeling miserable, instead of appreciating what is still there. Being miserable and pessimistic is making problems worse than they need to be."
Ok, that is so fair of today. I have to admit I went into the day feeling ok and optimistic but I kept running into walls (not literally, well not today literally), and things fell apart a lot, plans got broken, trouble was caused and I harped on it a bit. Not as much as I might somedays though, so at least there is that.