101 in 1001 update #71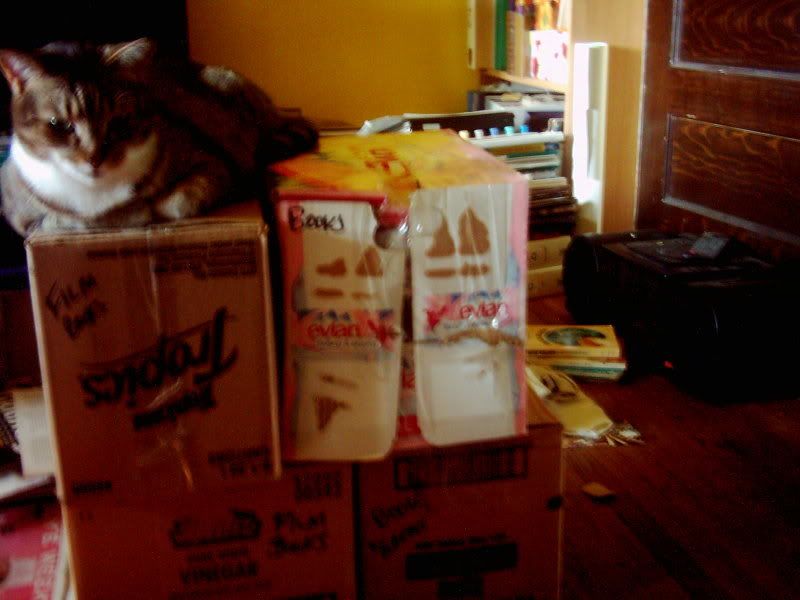 Ah, things maybe getting a little on hold with the move coming up in a few weeks. My cat doesn't seem to mind though! But, there has been some slow and steady progress here and there. I'm up to 29/52 for
#7 - See 1 film a week in the theatre for a year
seeing
Seven Samurai
with
Jamie
and Justin as well as
1408
with my Mom (her pick!). I'm also continuing to work towards #101 - relearn the tarot with my daily draw of a card, see label
Card of the Day
. I'm finding this one a lot more sucessful when I ask a question before drawing the card.
#38 - Keep a plant alive from 'The Auction' from one year to the next
. I'm getting more worried about Berry, he's not looking the best... well his roots aren't . Leaves are still nice and green though!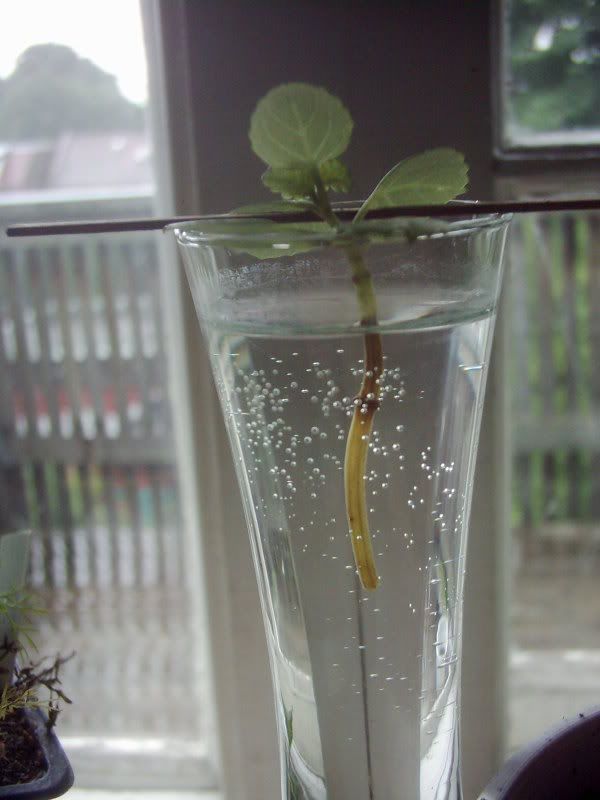 #21 - Save a part of every paycheque
- done!
#94 - Read every day
- done! Finished
Who Moved My Cheese?
by Spencer Johnson. It was a cross between witty, simple and then every once in a while it felt a little wierd, like it was a little too simple. Anyhow, short read so I also have been reading
What No One Ever Tells You About Blogging and Podcasting
by Ted Demopoulos (very good, but very business/money focused) as well as
A Short Guide to Writing about Film
by Timothy Corrigan
#92 - Learn/Discover something new every dayMonday July 9/07
- def: cavil - verb. make petty objections
Tuesday July 10/07
- def: jeoparty - exposure to death, lose, danger
Wednesday July 11/07
- cool text-to-voice website for blogs:
http://www.talkr.com/
Thursday July 12/07
- alliteration - use of the same sound at the start of consecutive words (thanks to
Jamie
for sending me emails with big words!)
Friday July 13/07
- some technical troubleshooting stuff
Saturday July 14/07
- The quests & area of the Draeni starter zone
Sunday July 15/07
- the joy of getting to see Harry Potter before seeing any spoliers!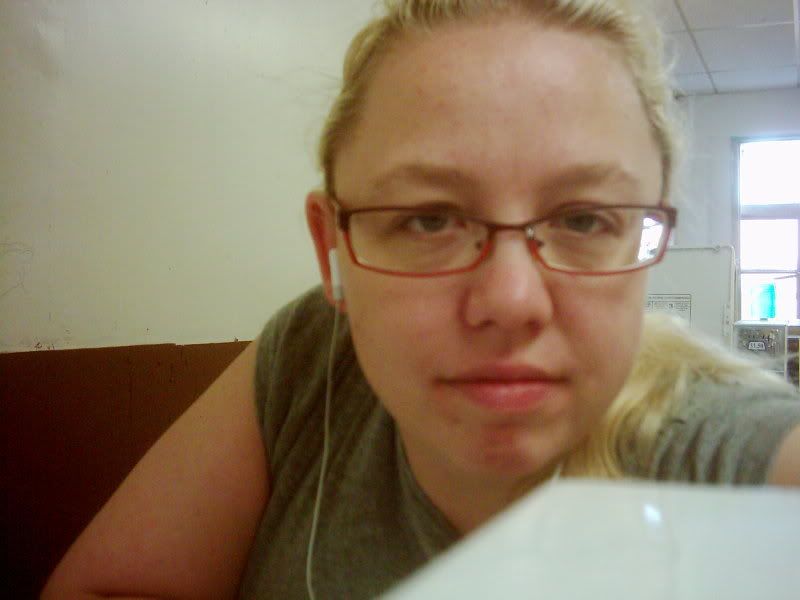 For my full 101 list, look
here
.