Card of the Day: Three of Swords - June 29/07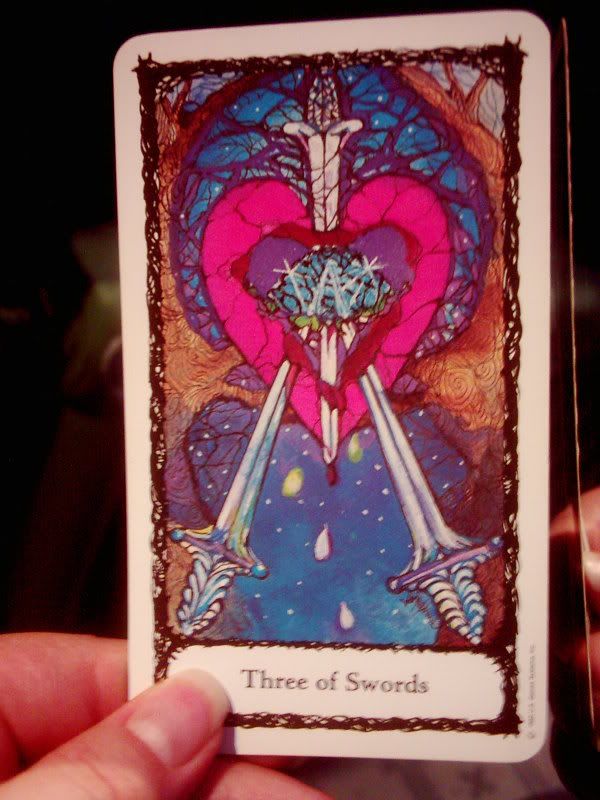 Ah, the Three of Swords. This is the single most frequent card I draw and/or shows up in spread since I started reading tarot cards (around 15 years ago). It looks so happy, yes? Perhaps not. Let's see what the interpretation says, how I should so know it by heart but that may just be the reason it keeps coming up.
The Three of Swords signifies painful and difficult experiences, particulary sorrow associated with something coming to an end or being destroyed. (from Understanding Tarot p. 104)
Well, I'm all for ending sorrow. Maybe that's it though, maybe I'm not and that is why it keeps appearing. Time to let go.