101 in 1001 update #66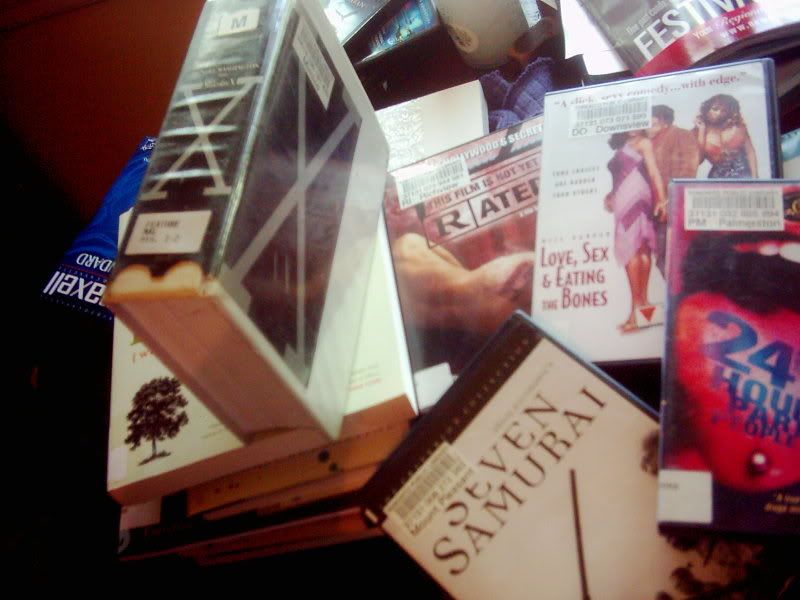 My current tasks are going along well.
#7 - See 1 film a week in the theatre for a year
is up to 24/52 with seeing Brand Upon the Brain! What a fantastic experience. I will write more about it soon.
#38 - Keep a plant alive from 'The Auction' from one year to the next
. Here is our Berry! I think he likes the climbing thing.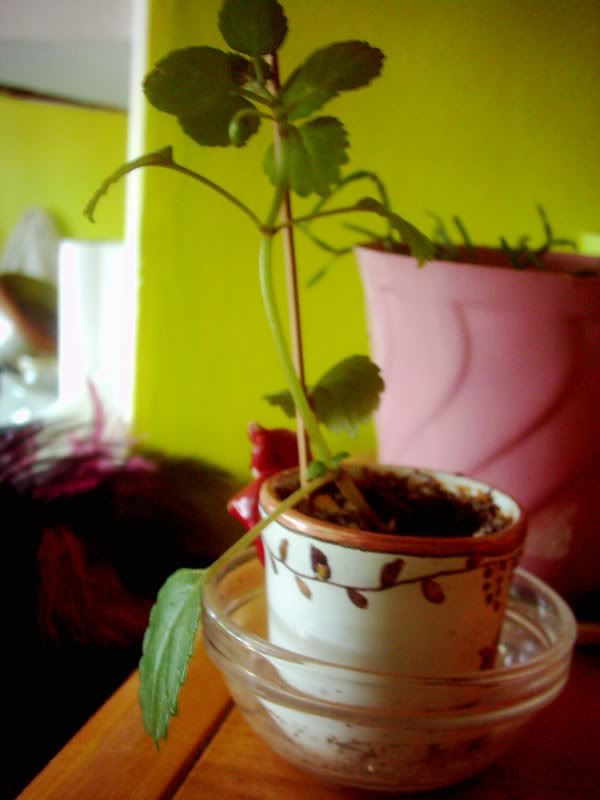 #21 - Save a part of every paycheque
- done!
#94 - Read every day
- done! I finished
The Success Principles
by Jack Canfield and
A Guide to Quality, Taste and Style
by the wonderful Tim Gunn (from Project Runway) and I've started
The Riddle
by Alison Croggon. Wow, that is a lot of reading!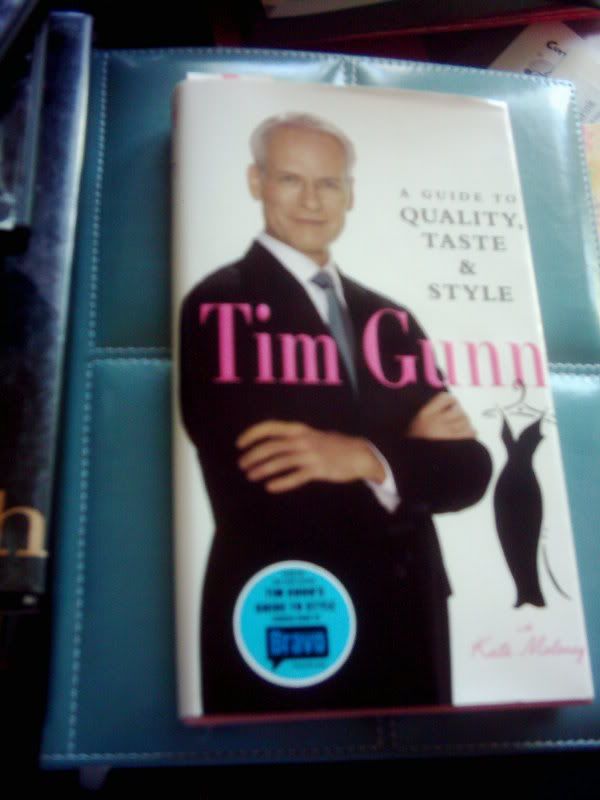 #92 - Learn/Discover something new every day
Monday June 4/07
- how to get to the Elgin theatre
Tuesday June 5/07
- definition of financial independance (your means are covered by the interest your money makes)
Wednesday June 6/07
- another restaurent/pub where they give you the dreaded 'the booths we like to keep for parties of more than 2 people' line
Thursday June 7/07
- So You Think You Can Dance is back for another season!
Friday June 8/07
- There was a film that came out that eluded me! Grr!
Saturday June 9/07
- how to knit tie strings
Sunday June 10/07
- That apparently I bear a striking resemblance to a 'little Dutch girl'
For my full 101 list, look
here
.