SPC: On the Street 4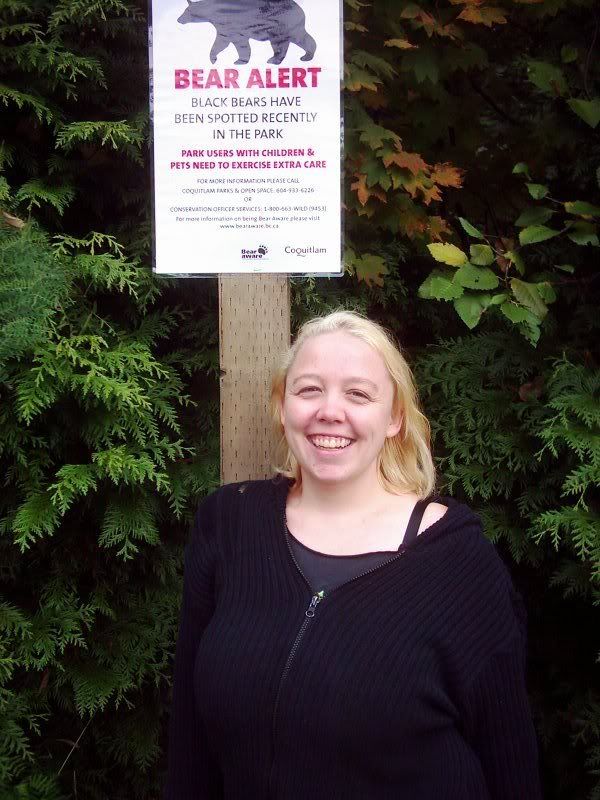 This must appear as a very unlikely 'on the street' photo of urban me, but yes - that is me! It is from Fall of 2005 when visiting my sister
Suzie
in BC. We went for a walk (aren't a I good sport?) and this was on the path and I just had to snag a pic of me with this lovely Bear Warning sign! You just never know what you will come across when you go for a walk!
Click
here
for more Self Portrait Challenges.
Click
here
to visit Planet Shannon.