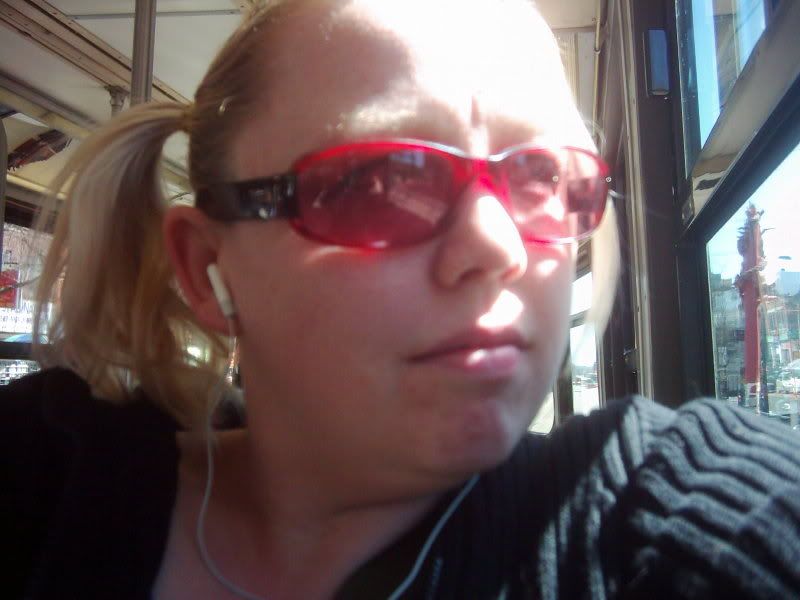 One the street... or in a streetcar? Both at the same time methinks.
Seeing these pics this month makes me realize I really want to get a new pair of sunglasses. These ones are cool but I want new ones.
Click
here
for more Self Portrait Challenges.
Click
here
to visit Planet Shannon.