Month Of Me...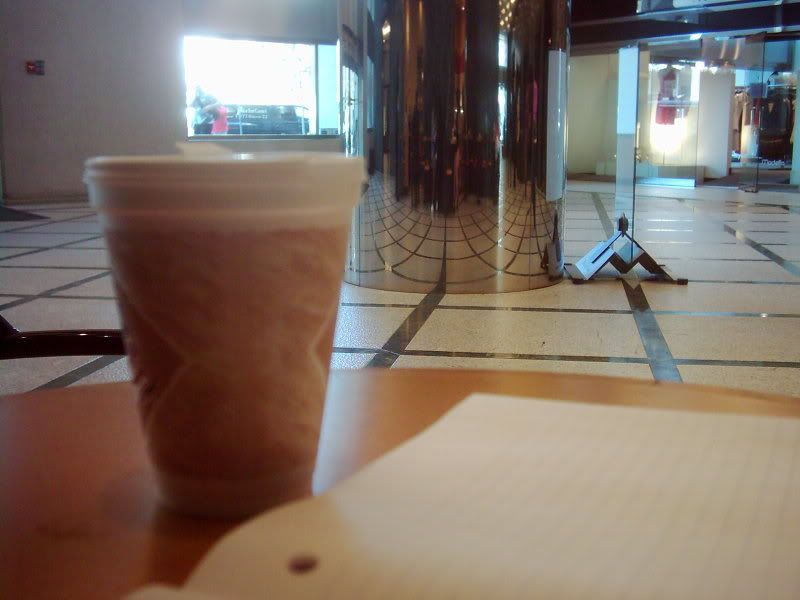 Jamie
posted
here
(great SPC btw) about
La Vie en Rose
and that she has decided to do a 'Month of Me (M.O.M)' to and "decided that my gift to myself will be doing something every day of the month that nourishes my spirit."
Wow! What a brillant idea this is!
I really like this ideaand I've decided I'm gonna participate. Friday I decided that instead of writing my morning pages in the lunch room at work, I was gonna go downstairs, treat myself to a coffee and get away from it all for a bit. And it was great! I do feel bad about the ebil styrafoam cup though... I wish I didn't lug around so much stuff so that I would bring a travel mug with me. Anyhow, it was still great!
(pic above: I also noticed this cool reflection that the mirror pillar shows of the floor... if you look closely you can also see my pink pants!)