#83 - 11/10 - Try out 10 new restaurants - Siji
Siji, 143 Dundas St. W (at Elizabeth), Toronto
May 18, 2007 with everyone from work, for a good-bye lunch for a co-worker
One of the coolest thing about going to this restaurant was the tatami rooms, we had a large group and so we had a room to ourselves, with recessed tables but also lots of leg room. It was really cool. The food was awesome as well, I had the tempura - yummy! I tried 2 new things while I was there - taro (as part of the tempura) and salmon sashimi. Neither sat really well with me, but I felt brave to try! I would go again, it was a lot of fun.
Here is a pic from the outside of the room, I forgot to bring my camera on the day we went.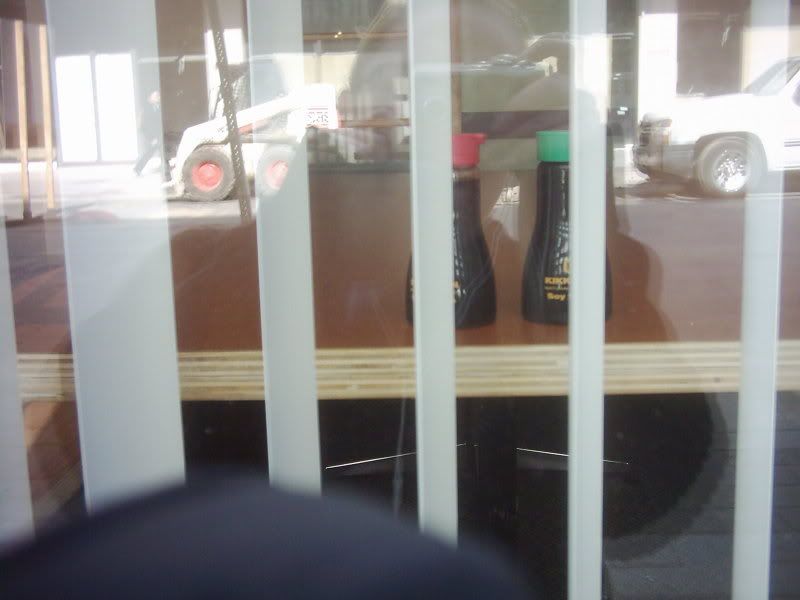 Return to my 101 list.
Return to Planet Shannon.