101 in 1001 update #62!!!
I am so thrilled to say I'm up to 40/101!!! YAY!! I've been wanted to say that for so long! Well, since I made a pie I guess... But, pie's aside the 40th complete on my list is one of the first things I thought of, and I'll tell ya - I didn't think it would take me over a year before I completed it but I did:
#2 - Compile a list of all the films I've seen
. As of this post it is at 1674 film. hahahaa. That averages about 76 a year or 6 a month if I count from when I remember actively choosing films to see. Currently I see about 3-5 new films on video/DVD as well 1 out at the theatre for my
#7 - See 1 film a week in the theatre for a year
. This week puts that up to 20 weeks, with
Everything's Gone Green
.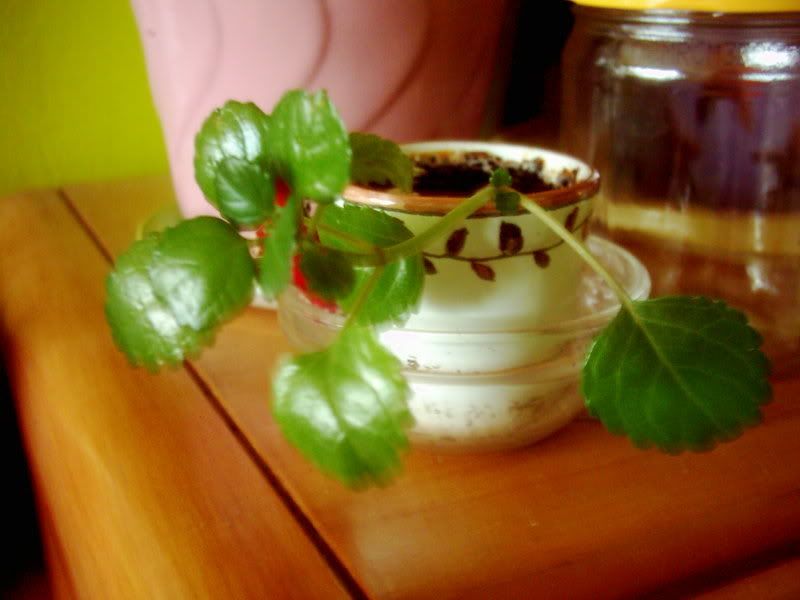 #38 - Keep a plant alive from 'The Auction' from one year to the next
- update: Berry is still alive!!
#21 - Save a part of every paycheque
- done!
#94 - Read every day - done!
Still reading
Night Watch
by Sergei Lukyanenko (had to return it though, so I'll continue it in a bit!),
The Success Principles
by Jack Canfield and I've started a few other books including
How to Write Effective Emails
by R.L. Trask which has some interesting suggestions but I feel like while reading it I'm experiences every bad email experience instead of learning how to create positive ones. I'm holding out hope there are more insights to come.
#92 - Learn/Discover something new every day
Monday May 7/07
- Writing more things on my to do list, does not mean I have more time to do them
Tuesday May 8/07
- Lots of new things and functionality about Access
Wednesday May 9/07
- Nicolas Sarkozy is the new President of France
Thursday May 10/07
- The technology used for key cards is being applied to bank cards for the purposes of 'scan and go' small transactions, with no PIN or signature required (in the UK).
Friday May 11/07
- 49% of Toronto residence are born outside of Canada
Saturday May 12/07
- People are grumpy on non nice weather weekends!
Sunday May 13/07
- Who to import a data from Excel into Access
For my full 101 list, look
here
.