#68 - Bake a pie
Done: Lemon Mousse Pie, April 8/07 - Happy Easter!
Initially I thought I would pick a fruit pie, apple or some kind of berry perhaps. But! Then this amazing
Lemon Mousse Pie with
Raspberries
recipe basically dropped in my lap and I knew it was the right one! It was pretty simple to make, but better than that is tasted delish! It did taste deceptively 'light'.
Had one near disaster while making my pie. I thought to myself, gee, you chill this pie so that means it never goes in the oven... I wonder if that matters. I look at the packaging and low and behold - you do pre-bake the crust! hehe.... yay... saved from eating a raw dough shell! It's a good day.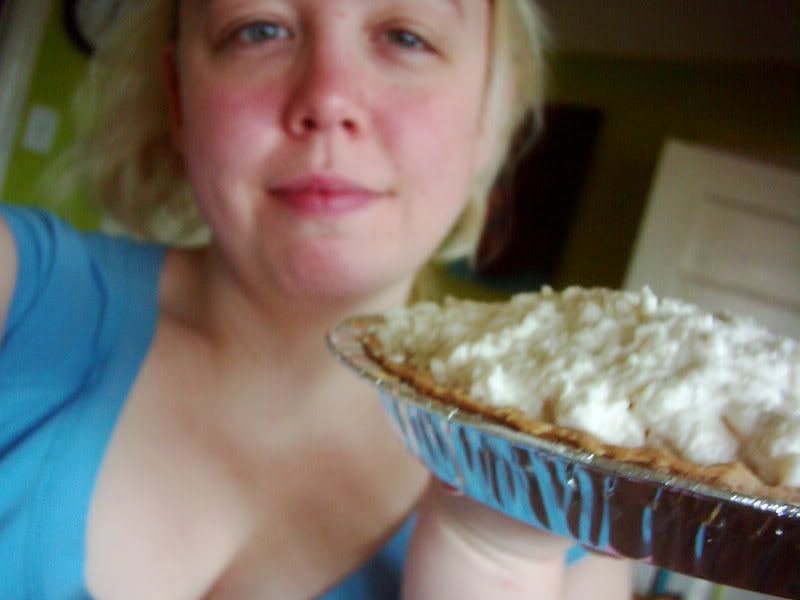 Return to my
101 list
.
Return to
Planet Shannon
.