101 in 1001 update #52!!!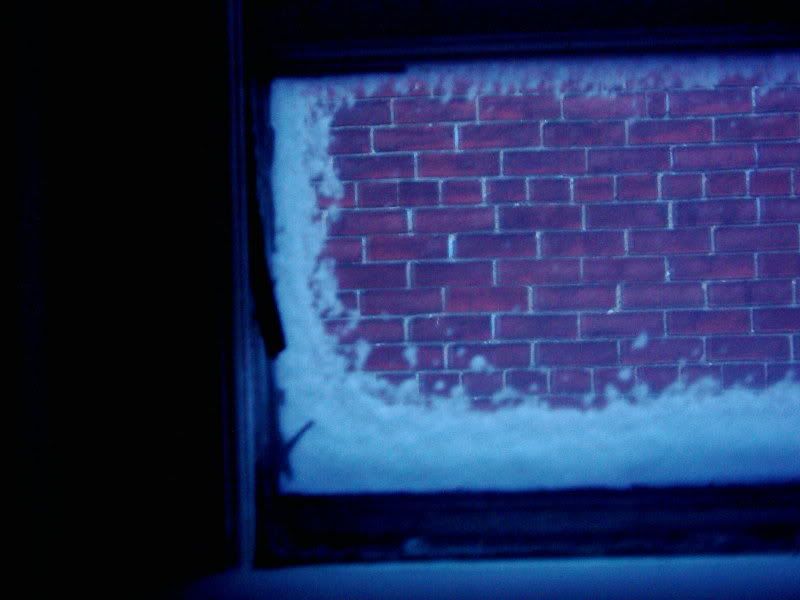 Welcome to the 1 year anniversary of the star of my 101 things in 1001 days journey!
There is a really wierd thing I just noticed. The 3 time cropping up of the number 37. I've completed 37 out of 101. I've seen 37 of the
101 films
I set out to see (not all are noted as I've not posted about all of them yet). And although there are 11 tasks I'm in the process of doing, 5 in which I'm waiting for the next opporunity, 6 that I've researched, and 5 that I won't be able to say they are complete until the end of this journey but there are 37 that I've not started at all.
Some of my favorites over this past year have been:
#44 -
Throw a housewarming party
#83 - Try out 10 new restaurants (
1
,
2
,
3
,
4
,
5
,
6
,
7
,
8
/10)
#48 -
Go to Ffida
#50 -
Go to the Bata Shoe Museum
(
The one's I've found the most challenging have been:
#69 -
Get 8hrs sleep a night for 1 week
#93 -
Make a list of 20 books that I want to read
(at more than 1/3 through the challenge I've read about 20%)
#14 - Write something about all the films I see (for the first time) throughout these 1001 days (I didn't realize the sheer volume of how much I watch. Feb 07 it worked out to 1 film every 2 days). No seperate post for this one yet but all my film reviews are
here
.
#85 -
Be on time for a month
(hardest thing ever)
The ones that have made the most impact have been:
#15 -
Analyze my spending and create a budget
#33 -
Find a new apartment
#67 -
Floss every day for a month & hopefully forever
#84 -
Ask for what I want
#21 - Save a part of every paycheque
There are many I'm looking forward to doing, and some in which I'm comtemplating that the heck I was thinking at the time. What has surpized me the most is that I've done almost none of the ones involving fashion/clothes, and barely even thought about trying them. I'm not sure if that is a priority shift, or time/money thing or what.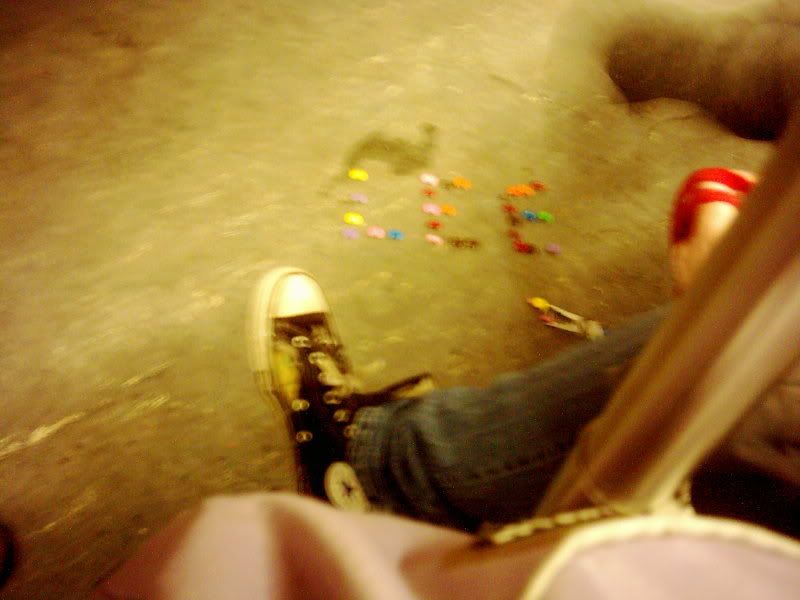 Enough of reminiscing, here is the scoop on this weeks progress:
.
#7 - See 1 film a week in the theatre for a year
is up to 10 weeks, this I got out to see
Volver
with a review already up on it, I'm happy to say that #7 this week is in tandem with
#14 - Write something about all the films I see
(for the first time) throughout these 1001 days. I hope to keep that one up!
More progress on
#2 - Compile a list of all the films I've seen
. I got up to 'O' in transposing titles from a film guide bringing the list up to 1083. This one is feeling like completion is really getting close. Of course, I will have to update it as I continue to see films.
#38 - Keep a plant alive from 'The Auction' from one year to the next
- update: Berry is still alive! And in other plant news I was thrilled that my plant at work is flowering! I've been looking after if for almost a year! It's grown so much since I posted about it
here
I'm going to have to take a new pic of it soon for comparison.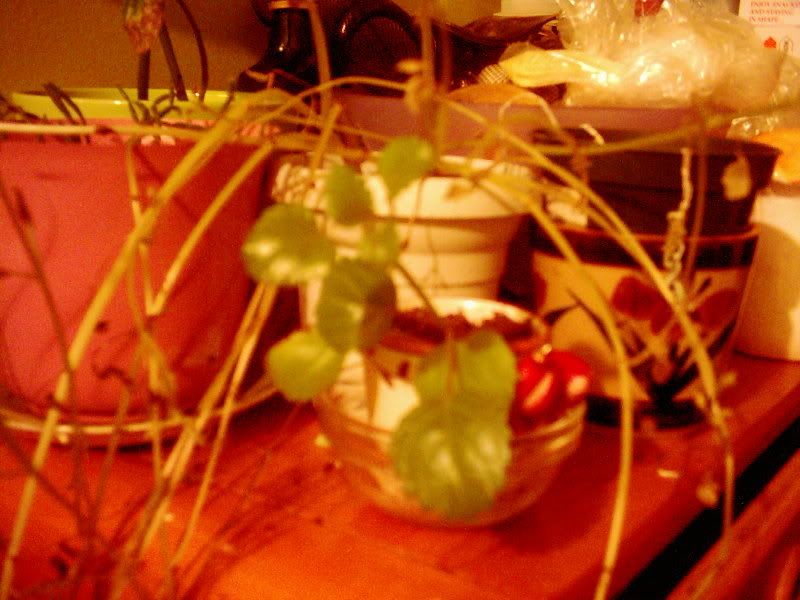 #21 - Save a part of every paycheque
- done!
#94 - Read every day
- done! Finally finished
Sword-Born
by Jennifer Roberson, and I'm leaving and Sword-Sworn for another time as I move on to Harry Potter and the Order of the Phoenix. This brings
#93 make a list of 20 books to read and read them
up to 4.5/20.
#92 - Learn/Discover something new every day
Monday Feb 26/07
- rebates can take a while to go through the whole process
Tuesday Feb 27/07
- can't do leftovers for a souffle (in therory - althought I might try it out)
Wednesday Feb 28/07
- you can donate your phone to the daily bread food bank for resale
http://www.think-food.com/
. Has a printable mail label.
Thursday March 1/07
- The Canada Winter games are being hosted in Whitehorse this year and for the first time have included Inuit and Dene games. More info
here
.
Friday March 2/07
- taking a 'rest' at 10:30pm isn't really just a 'resting my eyes'. Lol…
Saturday March 3/07
- favorite and favourite are both considered correct spellings
Sunday March 4/07
- Definition of altruistic: thoughtful of the welfare of others, altruist is an unselfish person. This came up in a hilarious phone conversation with
Suzie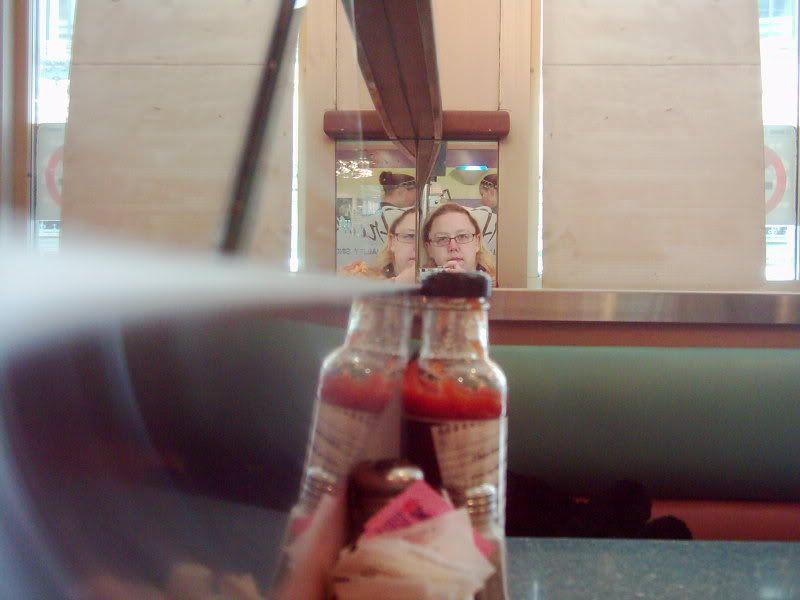 For my full 101 list, look
here
.