#100 - 6/8 Celebrate Ostara
Celebrated: March 20, 2007
Althought there was still snow out and about it was quite lovely that when I got home it was still streaming sunlight into the kitchen. I really took the plunge and got not only a plant (oh my... cross your fingers!) but I even picked up some seeds! What could be more fitting on the first day of spring than to plant seeds?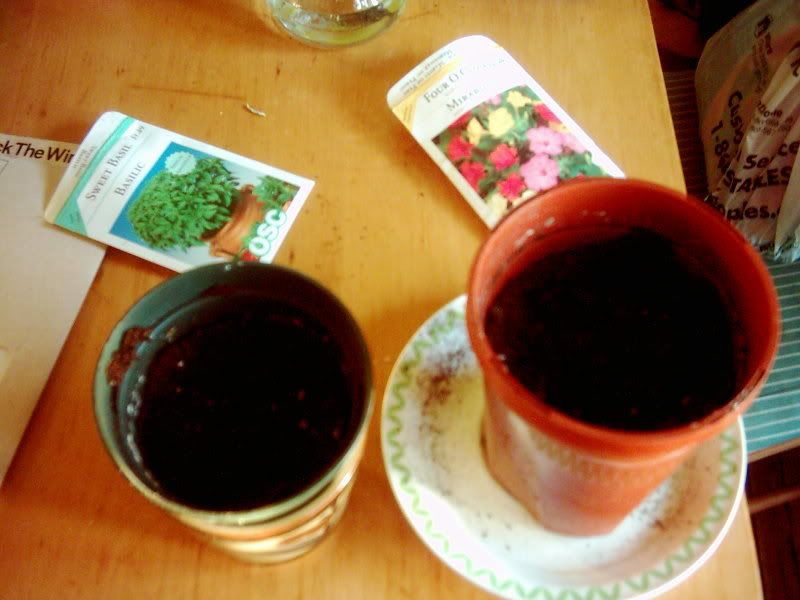 I cleared out two old pots, letting go of 2 of my auction plants that I know weren't coming back, topped up with some fresh soil and planted some basil as well as some flowers... I'm not sure what but they look pretty. I always thing its a good combo to do something practical (like basil, which I'll use) as well as something I will enjoy just for it's beauty.
To complete the evening I celebrated with a Caramilk egg. Ooey-gooey goodness!
Return to my
101 list
.
Return to
Planet Shannon
.