Try Day / #100 - 5/8 Celebrate Imbolc / #99 - Cast a Spell
Completed: Feb 2, 2007
I'm burning the midnight oil for
Try Day
this week, but it didn't feel right to me to do it right away, and now I realize why. I was waiting for Imbolc, and during the process of creating my wishes, or well ... saying my wishes out loud I was also in tandem lighting candles for Imbolc - 1 in each room to light the way. For each candle I said a wish. I only had one in my head when I started but the process evolved as I was doing it. Doing what I thought, then I realized I was casting a spell. Or three depending on how you look at it. 1 or 3, just like this picture shows.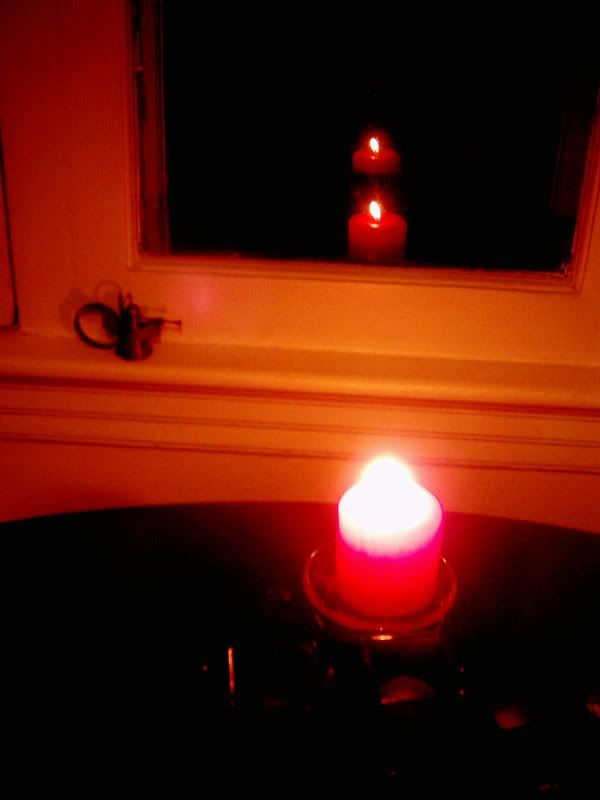 This weeks try day by
Jamie
on
Create a Connection
was called 'Making Magic Together'. If you didn't get a chance to read the post, it says to post a wish of your own, and as a part of the experience is having other people support my dream by including in the comments, "As _____ wishes for herself, so I wish for her also." I'm going to keep my wishes secret for now, they are pretty personal. I did say them out loud during this process though, and write them down - which was a pretty big step!
Please feel free to comment and to Try it yourself!
Return to my
101 list
.
Return to
Planet Shannon
.