#83 - 8/10 - Try out 10 new restaurants - Back Alley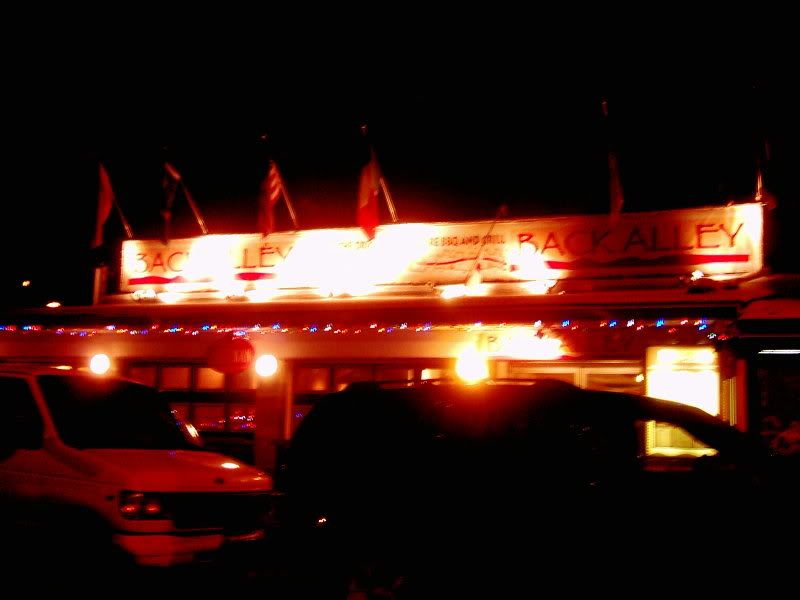 Back Alley Woodfire BBQ and Grill
,
188 Augusta Avenue, Toronto
Jan 30, 2007 with Mom,
Jamie
& Justin for Mom's bday - go Mom!
What a great pick of a place to go. The staff are really nice and the food was soooooo good! We all got the chicken & ribs (it was the special that night) and it was divine. Thinking of the ribs makes my mouth water. And, got to try potstickers for the first time which were really yummy! Sizable portions, make sure you take your hunger with you when you go! It's a delight. It's at the south end of Kensington Market and check there website for hours, they don't stay open too late. I know I'll be going back!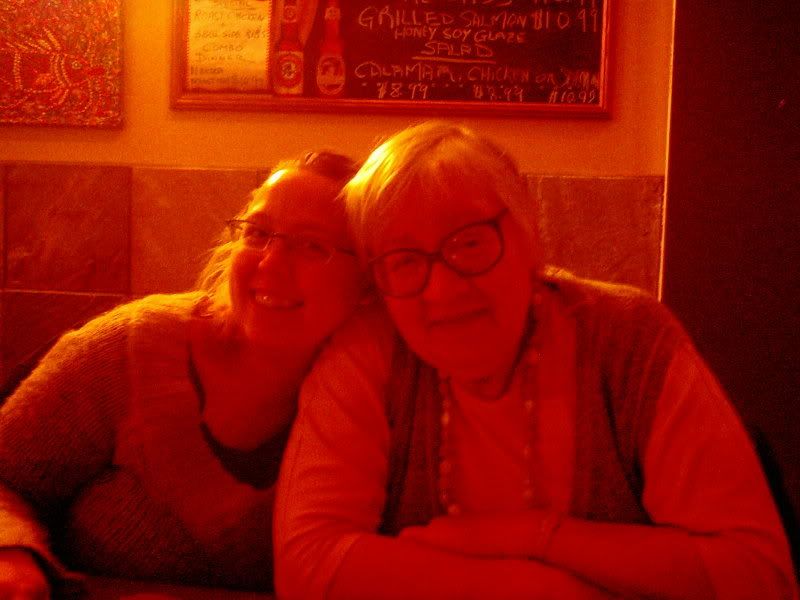 This is me & Mom - I didn't have a clear pic of Jamie & Justin : (
Return to my
101 list
.
Return to
Planet Shannon
.