101 in 1001 update #50!!!
Update #50 - can you believe it?? 2 more weeks and that will mean it will have been a year since I've started! It's a little hard to imagine. Which is silly, becuase I don't need to imagine it I'm living it! I'm actually feeling a little overwhelmed recently, and my inbox doesn't show that at all (hehe), up until a few days ago my tickler file was almost a month behind! I've revamped it a little by complying all the things I do 'every day' and the things I do 'every Monday, Tuesday' in a little chart in the front of the file, instead of papers in each file. So far that is working better for me. Although, that doesn't have much to do with my 101.. so... without further adeiu....
#7 - See 1 film a week in the theatre for a year
is really up to 8 weeks now, I got out to 2 flicks,
Blood Diamond
and
Factory Girl.
Also progress on
#14 - Write something about all the films I see (for the first time) throughout these 1001 days with reviews up for
Office Space
and
Saw
both of which where from
#10 - See the next 5 movies recommended to me regardless of what I think of them
bringing it to 2/5 or 4/16 depending on how you look at it. All of these partials has me all confused!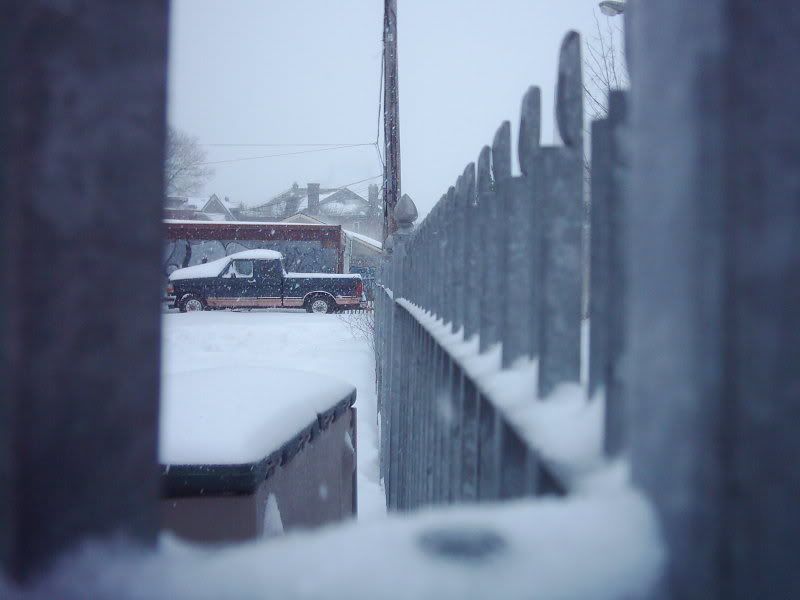 I also completed Feb 07 part of
#31 - Read 1 fashion magazine a month
, I actually read several in Chapters (don't tell! I was killing time before a movie). I read Vogue, Fashion and Marie Claire. A lot of wierd stuff going on there.... odd volumes, 'space age', romantic-ness (every single spring we are subjected to it) and bohemian with big prints. Very odd mix.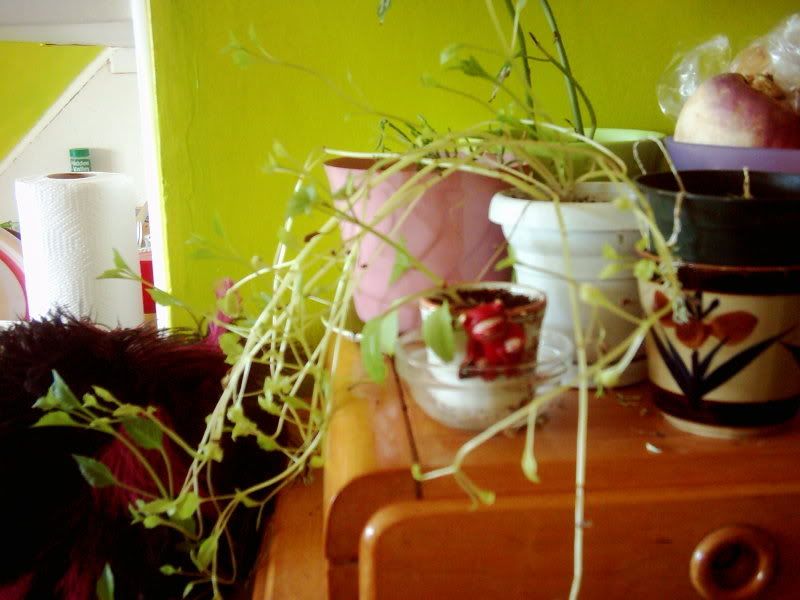 #38 - Keep a plant alive from 'The Auction' from one year to the next
- update: Berry is still alive and kicking - gooooooooooooo Berry!
#21 - Save a part of every paycheque
- done!
#94 - Read every day
- done! Still reading
Sword-Born
and
Sword-Sworn
by Jennifer Roberson.
#92 - Learn/Discover something new every dayMonday Feb 12/07
- insight on how to post pics
Tuesday Feb 13/07
- Winners of
this year's Genie Awards
Wednesday Feb 14/07
-
Jamie's
wishcasting
site is live - Go Jamie!!
Thursday Feb 15/07
- procrastination is bad! (ok - not really new but it was a very strong re-iteration)
Friday Feb 16/07
- definition of the word:
grok
\GROCK\ verb: to understand profoundly and intuitively
Saturday Feb 17/07
- where the beans are in one of my grocery stores (Thanks Mom!)
Sunday Feb 18/07
- more classes up at
Lettuce Knit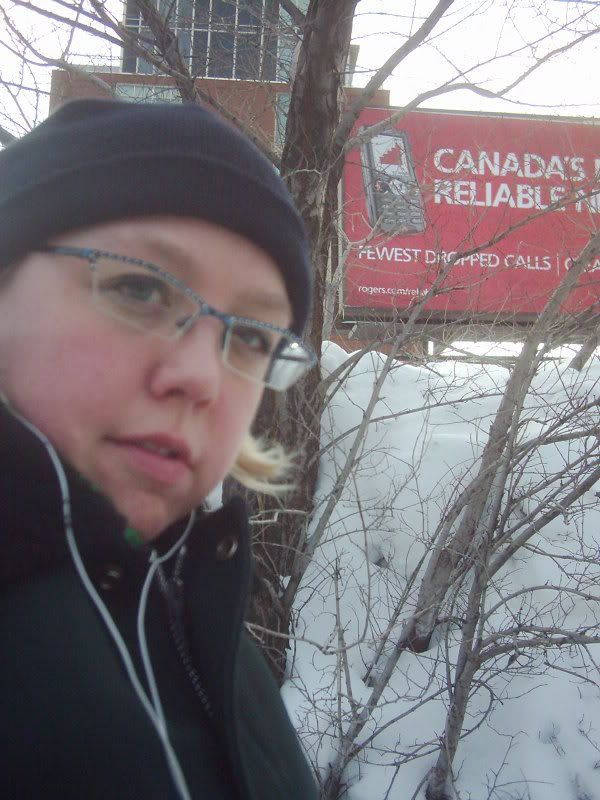 For my full 101 list, look
here
.