101 in 1001 update #48!!!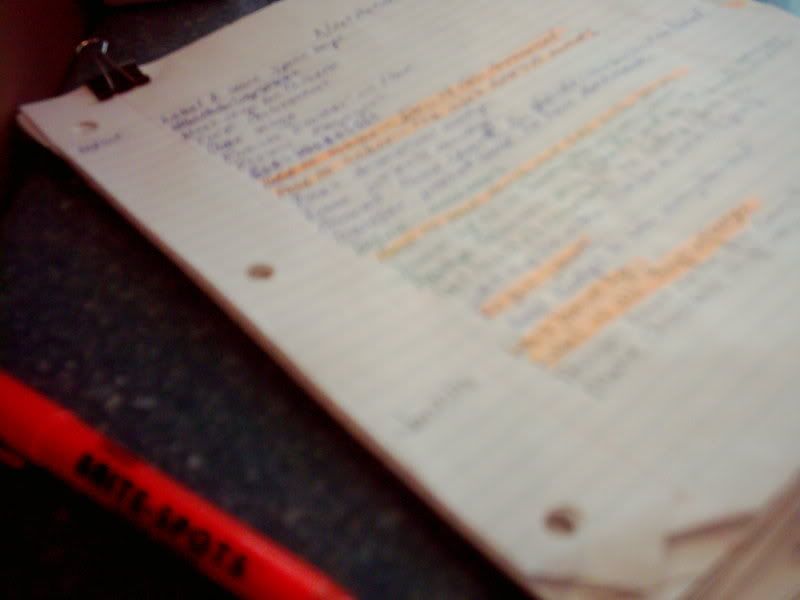 Another Monday, another update!~ I wonder how many I will have is I do 1 a week. OH,,... 143, what an intersting number it's divisable by 11. How is that for a random thought? In other news...
One and an eighth more task complete with a 2-in-1
celebrating Imbolc #100 5/8 and Cast a Spell #99
. Very exciting and partially unexpected. Yay!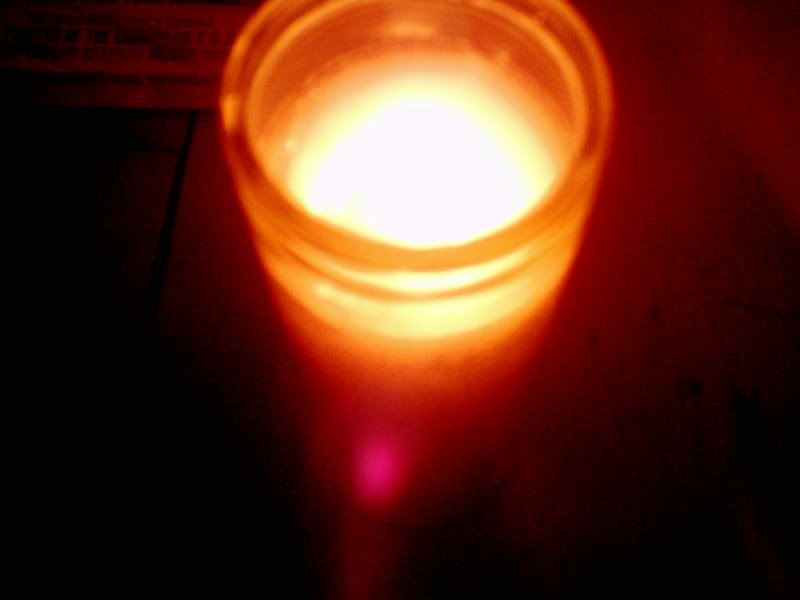 #7 - See 1 film a week in the theatre for a year
, up to 7 weeks now, seeing 4 films: The Queen (which included one of the weirdest film experiences in recent history), The Prestige, Babel and Children of Men - all worth seeing. I'm really hoping to get some reviews up soon.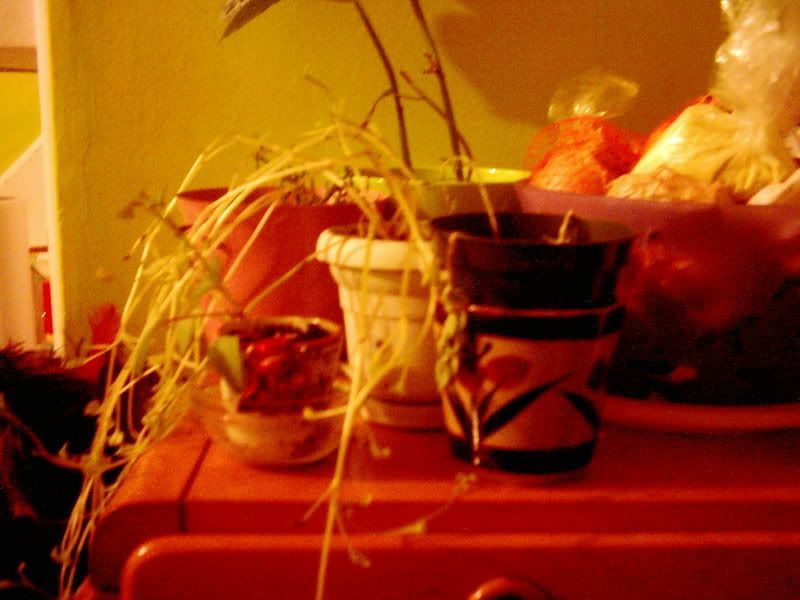 #38 - Keep a plant alive from 'The Auction' from one year to the next
- update: Oh boy. My burrow plant is not doing well. I think it is just about toast. Berry is still really happy though. I never would have picked it out of the three to thrive, it was so small - lol, but at 4'9" I shouldn't talk about not expecting stuff from from the short fry. On the flip side, a co-worker entrusted me to look after her wilting african violet (the one I have on my desk is doing really well) and I sucessfully repotted my first cutting: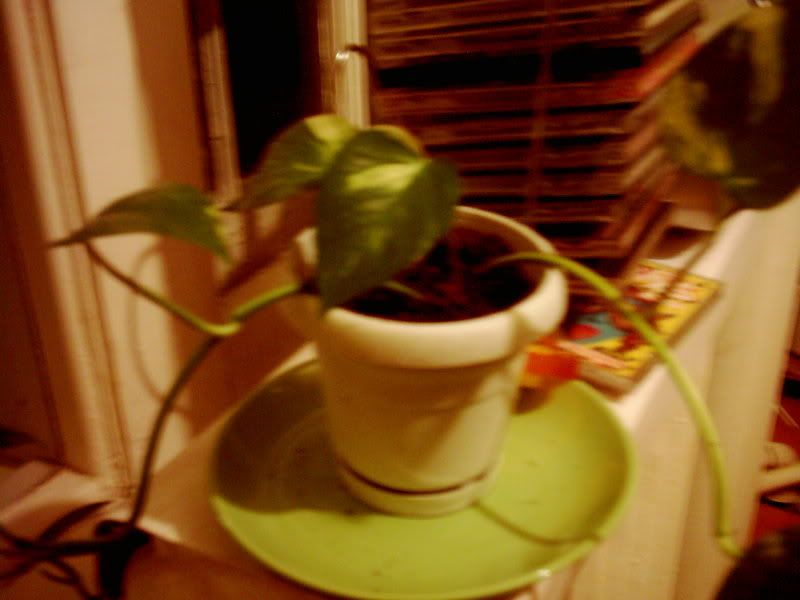 #21 - Save a part of every paycheque
- done, and just under the wire. I've been a little out of sorts this week but I did still manage to get this one done
#94 - Read every day
- done! Still reading
Sword-Born
and
Sword-Sworn
by Jennifer Roberson. It was almost starting to have my attention waver but last night it pulled me right back in.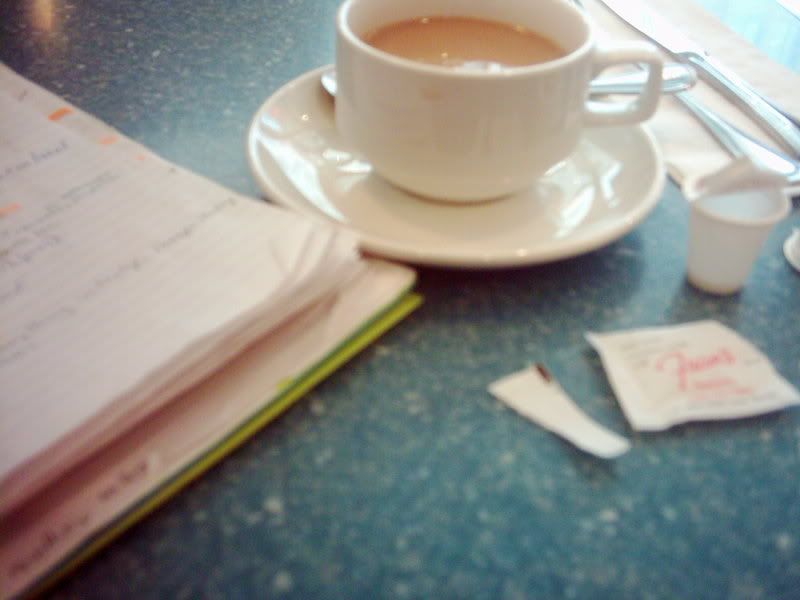 #92 - Learn/Discover something new every dayMonday Jan 29/07
- That I like Manhattan Clam Chowder - yay ! Its so much lower in fat than New England, which I indulge in way too much
Tuesday Jan 30/07
- how to conference a call at work (and I should have known how to do this a long time ago…)
Wednesday Jan 31/07
- at some point it appears that Blogger will give you no choice but to switch to the new beta that isn't really beta anymore
Thursday Feb 1/07
- 2nd time where I messed up a movie time and couldn't/didn't want to go (I don't like this trend!)
Friday Feb 2/07
- I still have sleuthing skills!!
Saturday Feb 3/07
- online puzzle - 1 a day & about grouping sets (there is a little how-to that helps):
http://www.setgame.com/puzzle/set.htm
Sunday Feb 4/07
- I can go out for brunch on my own without it feeling weird - yay!
For my full 101 list, look
here
.