Saturday Try Day - Snoop!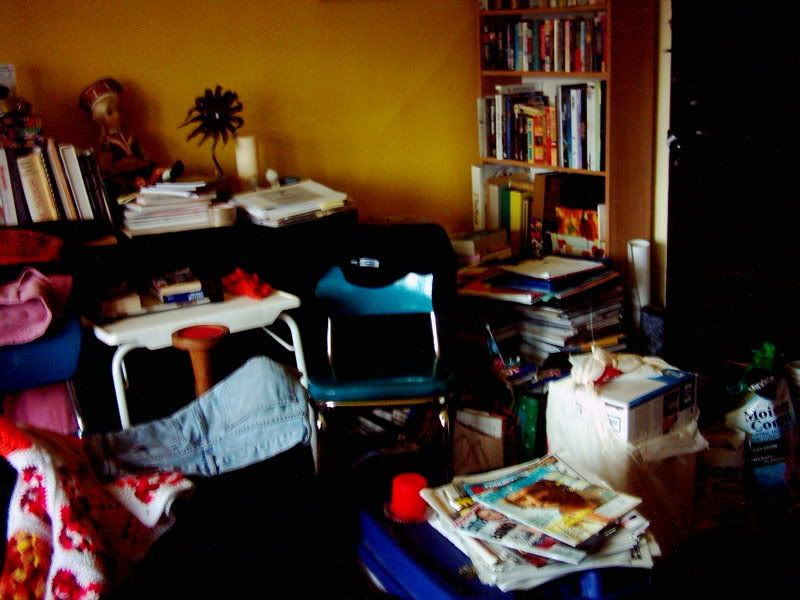 Create a Connection's
Saturday host for this month is
Jamie
for
Try Day
! I decided to Try it out!
Snooping on myself if I was someone other than me (boy, that is going to be tough!)
Hmmm lets see here. Looks like this person sure does like 'stuff' That is a fairly health amount of space and I can't even see the floor. Mind you there would be a lot of entertainment on the way to finding the floor. I think they also like bright colours, I see yellow, pink, orange, blue and red. Do they do that on purpose? Does this room even have a theme or sorts? Hard to tell. I also see a lot of reading material. Maybe they do research of some kind. Ah, a printer still in its box and bag, an impulsive purchase perhaps? Although it looks very full there are many places to sit and even a blanket, I think they like to be cozy. What do you think?
Return to
Planet Shannon
.