101 in 1001 update #44!!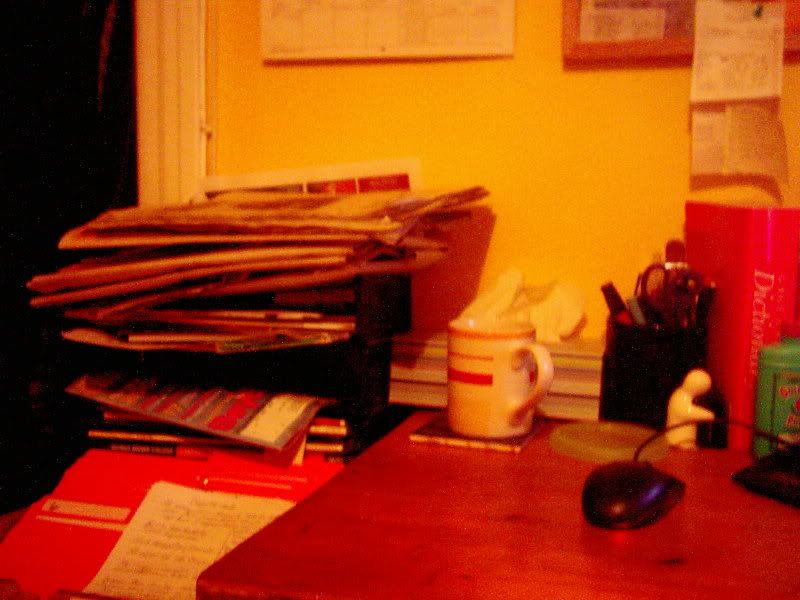 Woohoo finally have some actual progress!! Up to 34/101 - yay!! I'm hoping to be a 2nd 3rd through by the end of 2007 (read: at about 66ish). Two full tasks completed:
#90 - Go 1 week without a daytimer or watch
and
#76 - Go without caffeine for 1 week
, as well as a partial: #83 - Try out 10 new restaurants - I'm up to
7/10
on that one!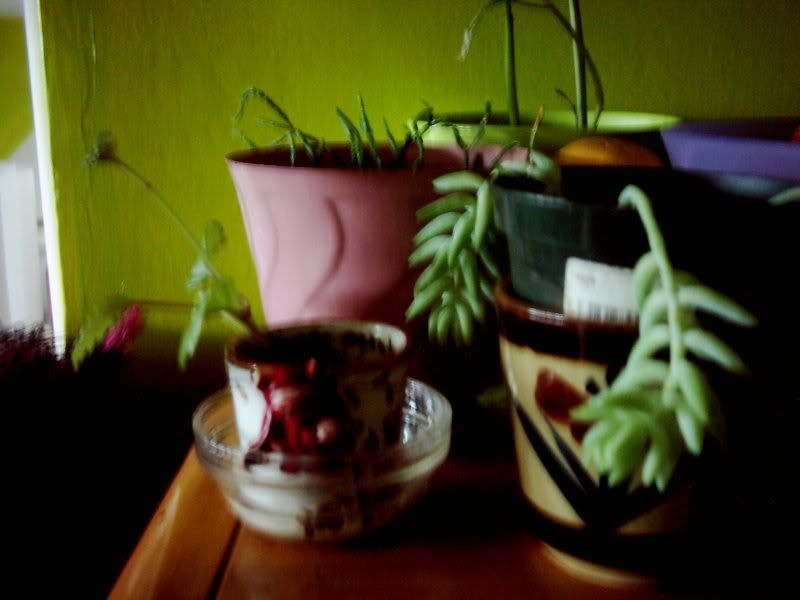 #38 - Keep a plant alive from 'The Auction' from one year to the next
- update: They are still alive.. but one.. barely. My English begonia is really looking bad. I thought it might not be enough sunlight but now I think it might be over watering. Maybe it was sad it's babies didn't make it, I'm just not sure. I hope it pulls though its such a cute prickly plant!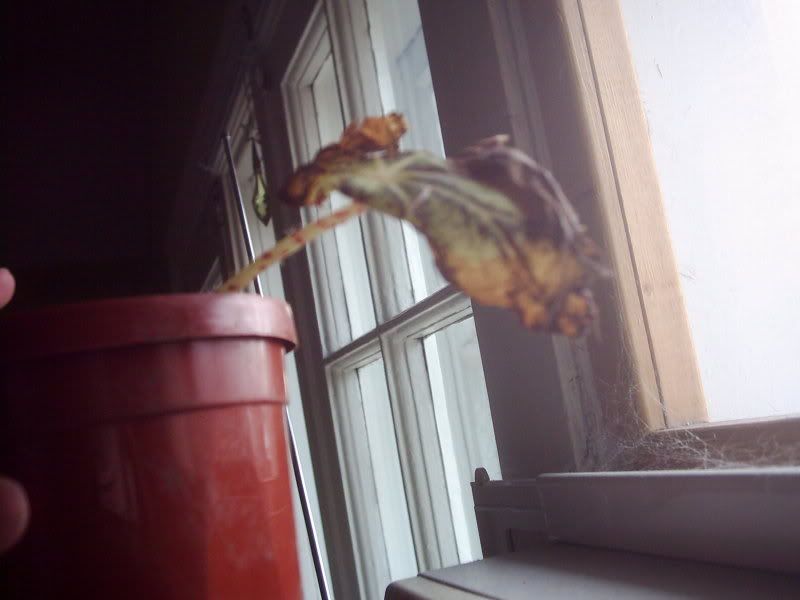 #21 - Save a part of every paycheque
- done!
#94 - Read every day
- done! I finished (and recommend)
'Artemis Fowl'
by Eoin Colfer, what a fun book. I know there are many sequels but I'm going to switch gears for now and read on that is on my
List of 20 books to read
,
Sword-Born
and
Sword-Sworn
by Jennifer Roberson. (really odd,.. I got it as a 2-in-1 but can't find a listing for it). I have read the first four books in this series and I had no idea it continued until I was researching to make my list of 20 books. The first in the series,
Sword-Dancer
if one of my favourite books of all time. Starting to read them again was like walking into a warm, familar place .. where you knew trouble was going to happen. It's so great.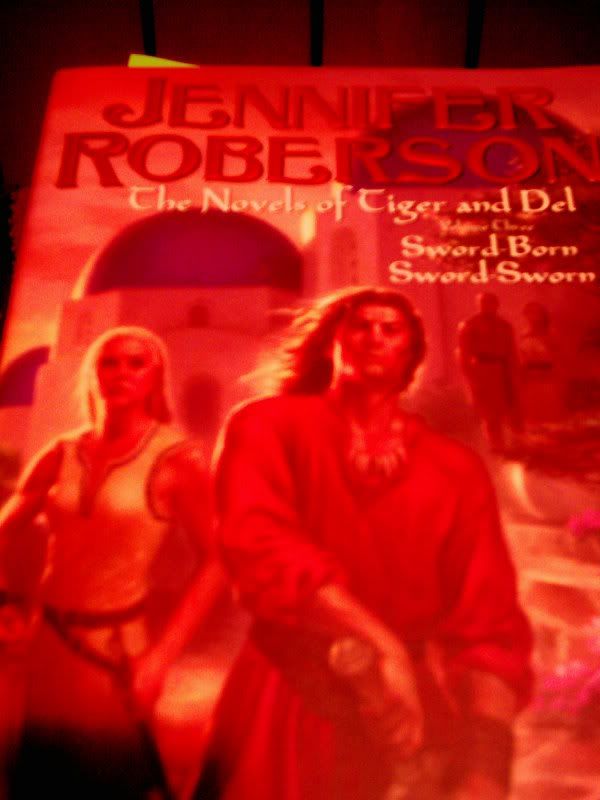 #92 - Learn/Discover something new every dayMonday Jan 1/07
- def: pantograph - an instrument for copying plans, drawings on any scale desired
Tuesday Jan 2/07
- def: faradic - of or having to do with induced currects of electricity
Wednesday Jan 3/07
- the scale takes notice of the holidays
Thursday Jan 4/07
- IKEA had an amazing boxing week sale
Friday Jan 5/07
- at big fat burrito you order your burrito and specify without as opposed to with toppings
Saturday Jan 6/07
- sleeping in = more people at the laundromat
Sunday Jan 7/07
- Def: magic eye : any of several electronic monitorying devices, used for chekcing the functioning of machinery fo activating mecahnisms for operating traffic signals, etc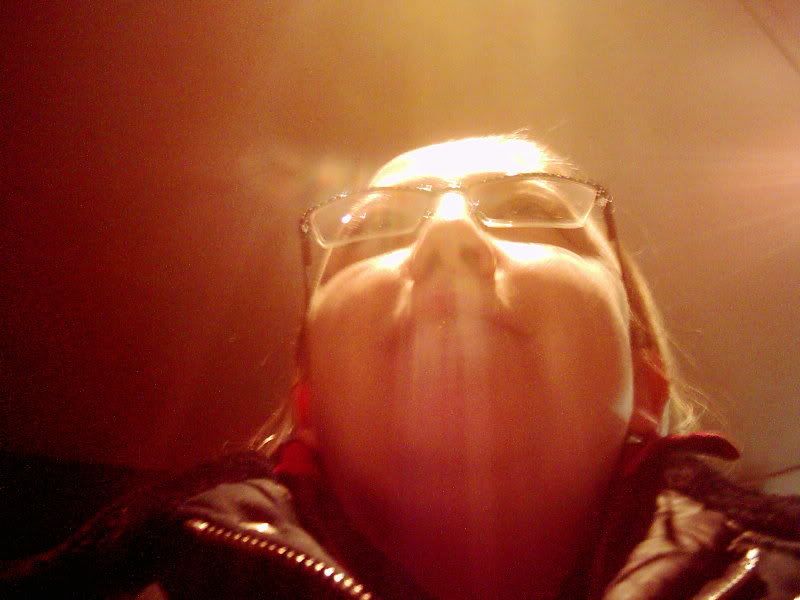 For my full 101 list, look
here
.