'Twas a raining day near Christmas....
The day started off pretty nice.. gotta love seeing twinkie Christmasy lights on the way to work. Mind you that means its really early in the AM...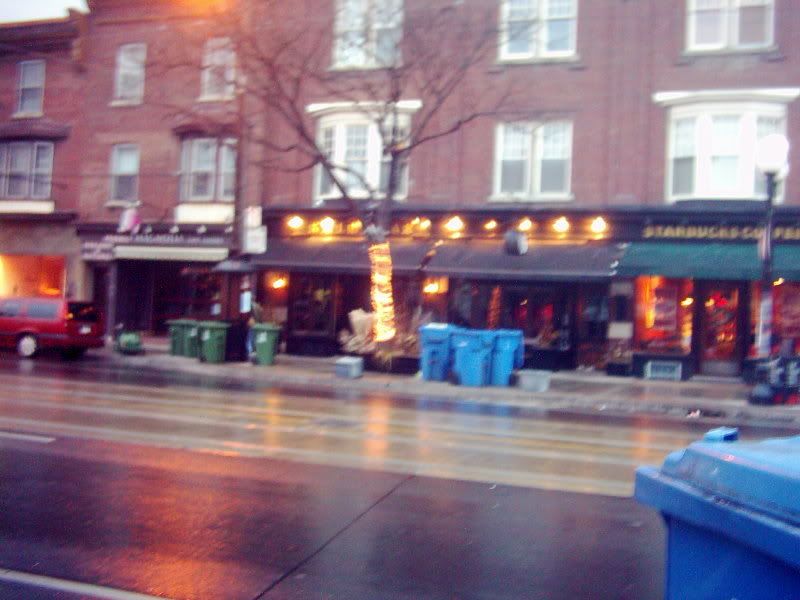 Got out of work early, and it was raining!!! This was the scene at the streetcar....
The streetcar was so crowded and moving so slowing (Friday before the holidays...) decided to get off early and walk through Chinatown..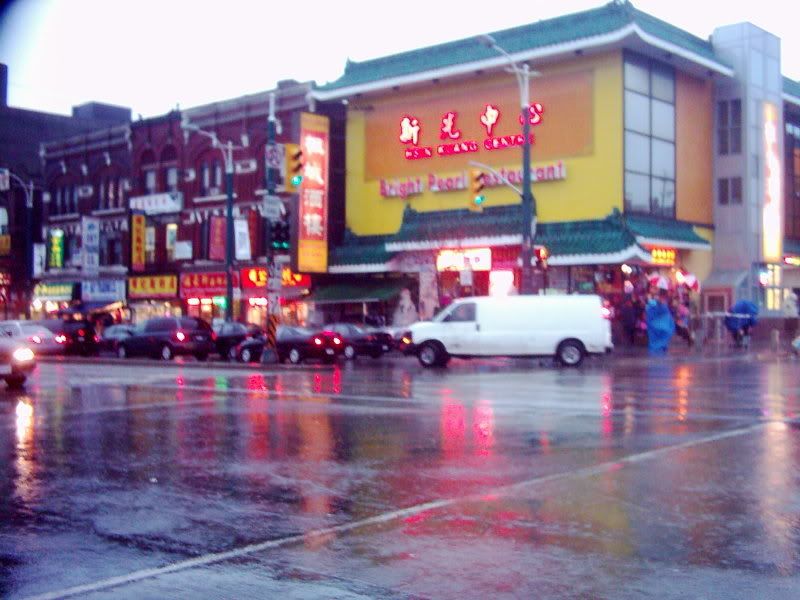 and into Kensington Market... and it was still raining like mad (look at the eavestrove..trop? hmm). I couldn't help giggling, it was so ridiculous. At least the stores were really quiet. I had a moment thinking maybe they would close up early but then realized I don't they are ever closed (except at night), the sign at the Freshmart even said it will be open on the 25th.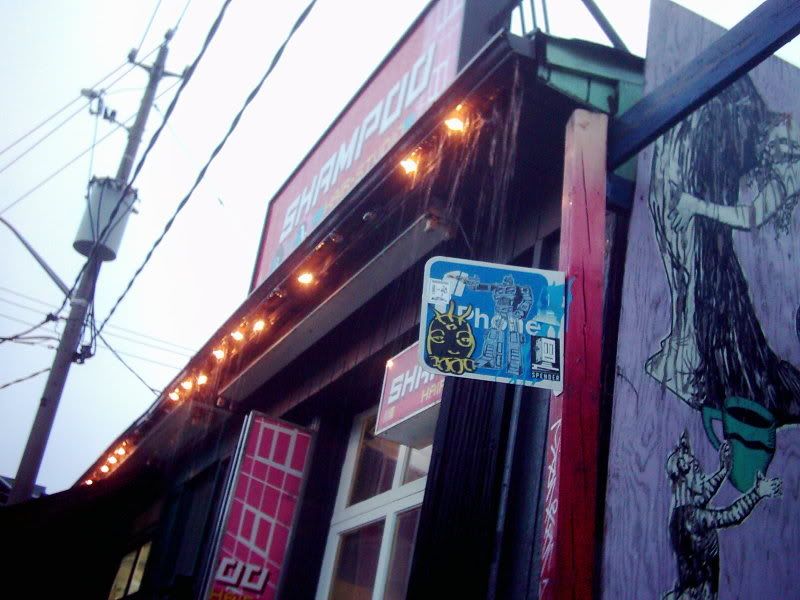 People were not really in the holiday spirit. I was cheery though. I like shopping in Kensington, especially one of my HUGE purchase shown here... some no salt/no msg chicken stock and whole allspice for cider. A whopping total of 45cents: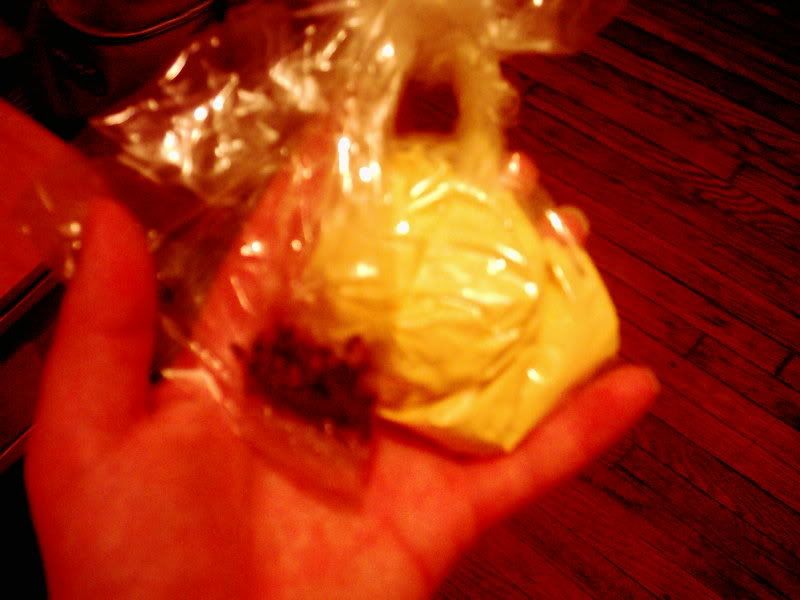 The total crop of veggies & some misc came in around $20, score!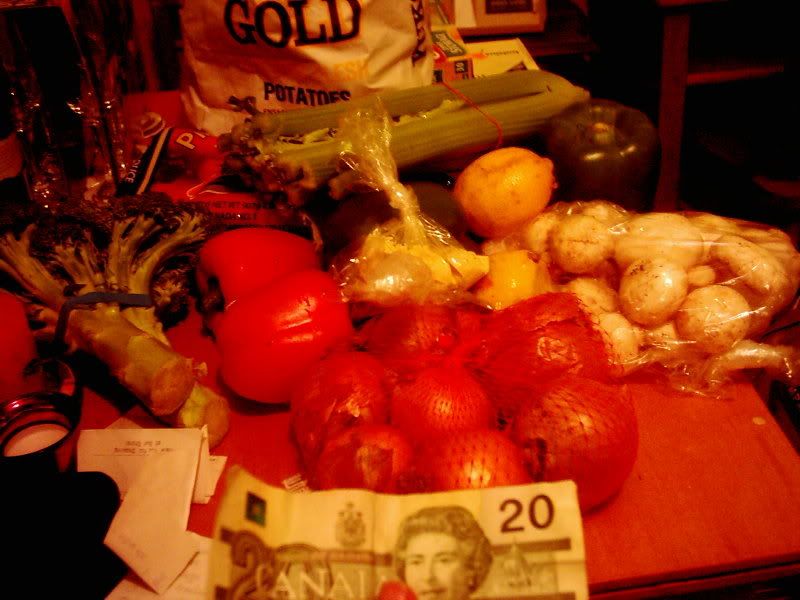 So, at home at last with my shop complete and looking like a drowned rat!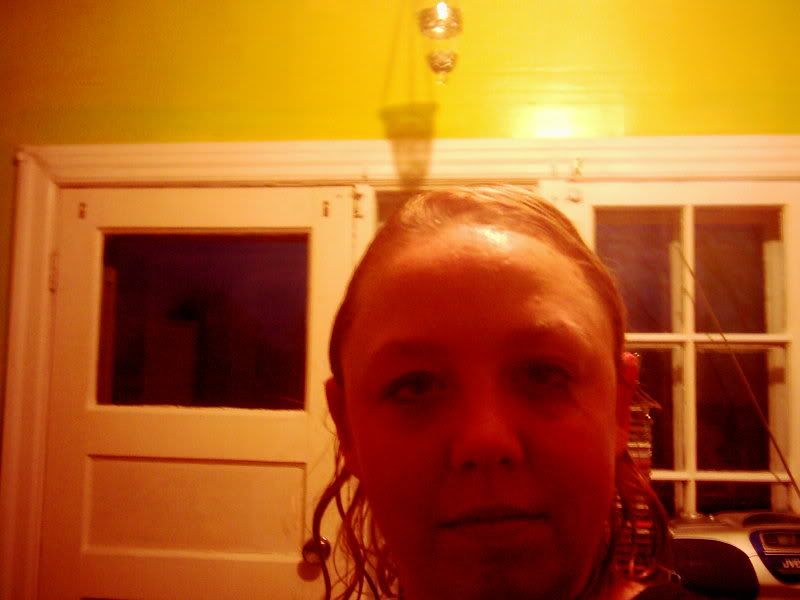 Oh ya, what a glam shot!!! After that it was time for some hot chocolate and cookies.
Happy Holidays!!!