Holiday Meme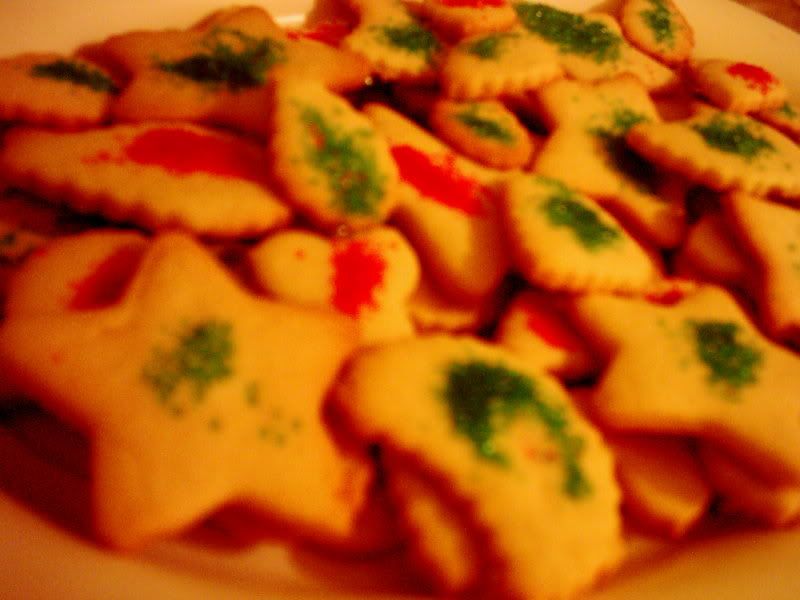 I've seen this one quite a few places and thought I would join in.
1. Egg Nog or Hot Chocolate?
Easy. Hot Chocolate. Seeing the label and translating the French name for it is more than enough for me to go: ewwww.
2. Does Santa wrap presents or just set them under the tree?
Well, usually it's Santa's little helper that does the wrapping. Always wrapped.
3. Colored Light on Tree/House or White?
I have a great set of multicoloured lights that have different setting 'Slow-Glo' is my fave. If I didn't have those I would actually go with all blue
4. Do you hang mistletoe?
Nope.
5. When do you put your decorations up?
Traditionally, the tree goes up the weekend after Jamie's Bday. This year I think I did it a bit after that.
6. What is your favorite holiday dish (excluding dessert)?
Oh. So many. Anything you put gravy on excluding stuffing. Could be Yorkshire pudding. Turkey is great. The Breakfast is a big win too.
7. Favorite holiday memory as a child?
Feeding the animals at Whell & Cullen (sp?) where we got out Christmas tree.
8. When and how did you learn the truth about Santa?
Don't remember when. My mom told me. I was watching a Christmas special and the sofabed was pulled out which would make me think it was Christmas time but that doesn't make sense. Maybe it was after Christmas one year. I cried and cried and cried.
9. Do you open a gift on Christmas Eve?
All of 'em! That is when we celebrate with Mom so gift giving all around!
10. How do you decorate your Christmas tree?
I'm not sure how this question is intended to be answered. With.. decorations? Lights first then decorations...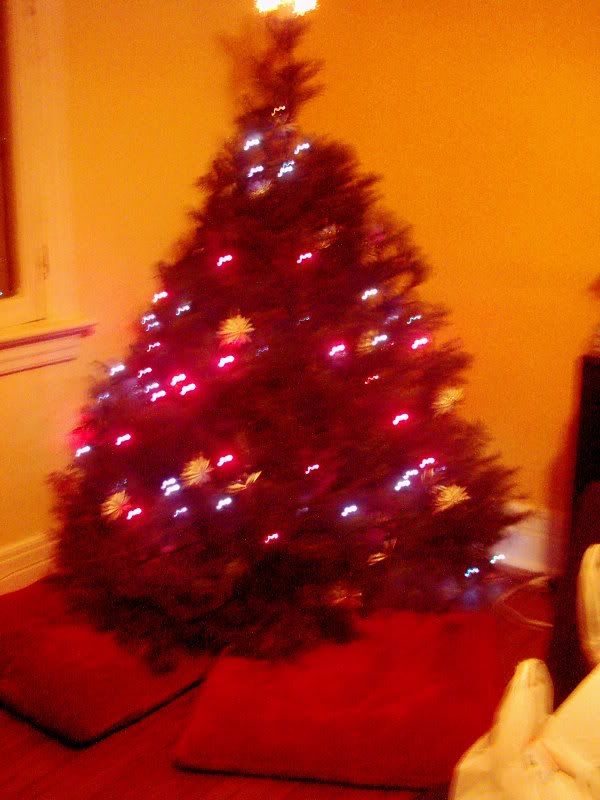 11. Snow. Love it or dread it?
As long as it isn't super cold and I have waterproof boots and I can get over the curb its ok. It's best when it's outside, you're inside and there isn't anywhere you have to be anytime soon.
12. Can you ice skate?
Not well ;)
13. Do you remember your favorite gift?
No... isn't that wierd.
14. What's the most important thing about Christmas to you?
Time with family & a relaxed atmosphere. And good food & drink. And having the things that are special to everyone.
15. What is your favorite holiday dessert?
We are usually to full to have dessert. I like the chocolate wafer log made with whipped cream but I have a hard time finding the cookies for it.
16. What is your favorite holiday tradition?
Stockings
17. What tops your tree?
A star (this year it's quite a brazen one!)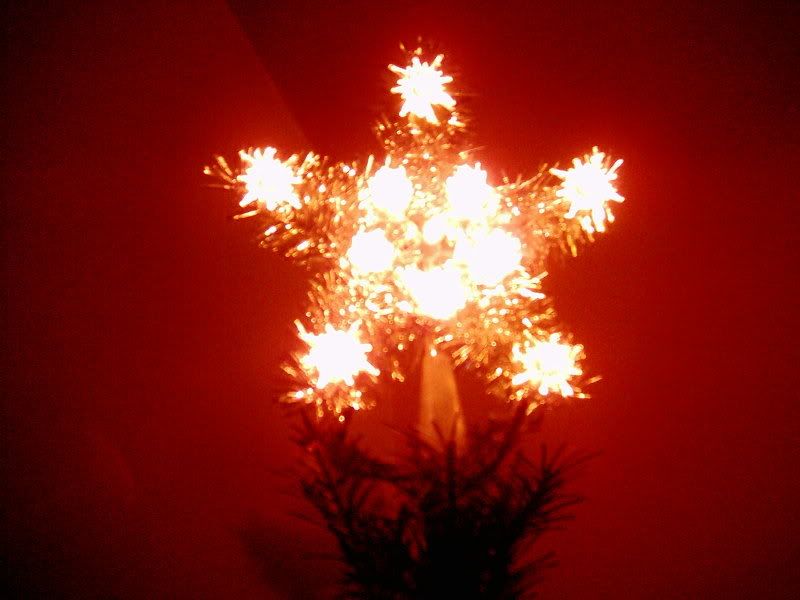 18. Which do you prefer, giving or receiving?
Giving
19. What is your favorite Christmas song?
To play - Away in a Manger - first song I learned to play on the piano. I know many will think it's Winter Wonderland... boy.. everyone was so sick of me playing that one.
To sing - O Come All Ye Faithful - gotta love the ones in the lower register...
20. Candy Canes. Yuck or Yum?
YUM!!! Double yum! With tea please!